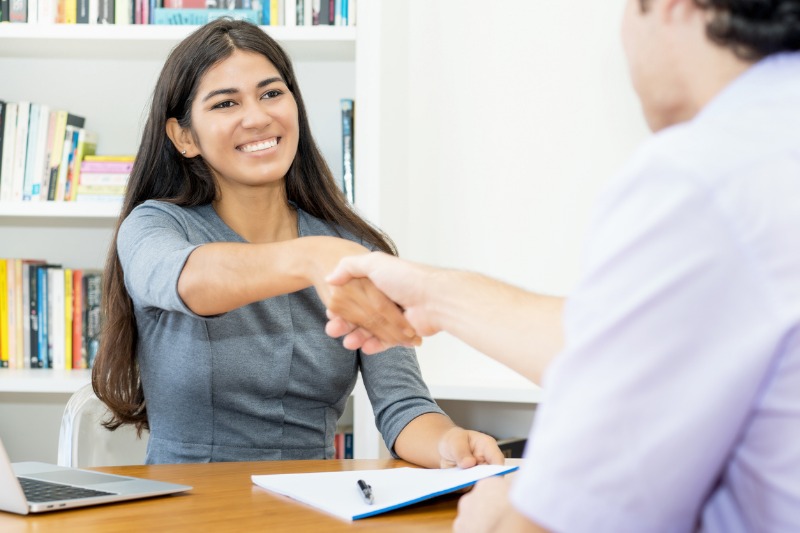 In today's post-COVID labor market, the demand for recruiters is high, and hiring a recruiter isn't easy. During the RPOA's invitation-only Talent Acquisition Leader Forum, we talked with three senior-level TA professionals about the challenges of hiring a recruiter when the demand is so high. The TA professionals also discussed their solutions to solve those challenges. Below is an overview of the discussion.
The Challenges of Hiring a Recruiter
Here are three common challenges the forum participants said they face when hiring recruiters.
1) Fluctuation in the Need for Recruiters
For instance, in real estate, the need or demand for recruiters shifts up and down like a yo-yo. One forum member said that her organization might need to hire 20 escrow officers, and then the following week, only need to employ 1 to 5. So companies that experience constant and steep shifts in their hiring needs will struggle to hire and retain recruiters.
2) High Cost of Recruiters
With demand as high as it is for recruiters, the cost of recruiters has sky-rocketed. One participant said that the price of a senior-level recruiter is eye-opening. She said that her organization has had to rethink how much they pay recruiters because recruiters' salaries have almost doubled.
Another participant said that he had experienced an increase in the cost of junior-level recruiters. He observed that their price hasn't doubled, but the rise in cost has created the adjacent problem of pay inequity across his team. And he noted that some of the best-intended attempts of local governments to resolve pay inequity had had some unintended negative consequences on his organization.
3) Recruiter Ghosting
The other challenge is when a recruiter does accept an offer, but after getting hired, the recruiter ghosts the organization; the recruiter fails to show up on the day they're supposed to start working. One forum member pointed out that what's unique in this environment is that even if a candidate accepts the offer, there's no guarantee they'll show up on day one.
The labor market is so competitive that this participant said that an organization could interview a recruiter on Wednesday, and they may have two other offers by Friday. And even after they've accepted your offer, they may still be interviewing. This environment makes the organization feel uneasy even when the candidate accepts their offer because there's a good chance the hired recruiter won't show up on the first day.
And the ghosting phenomenon isn't exclusive to recruiter candidates. One participant said that she had been losing candidates in the middle of the process. She noted that the organization would later learn that candidates had accepted an offer at a different company, which gave them a short time to decide.
6 Ways to Hire a Recruiter in a Tight Labor Market
The struggle to hire recruiters is real, but the solutions to overcome those challenges are real also. Here are six ways our participants are conquering the challenges of hiring a recruiter in a competitive labor market.
1) Recruiter On-Demand (ROD)
To handle the significant and abrupt changes in demand for recruiters, the organization of one forum member decided to employ a recruiter on-demand(ROD) approach. Using ROD helped this TA professional avoid hiring many recruiters full-time one month and then, when their demand for recruiters abruptly shifts downward the next month, be forced to let people go. She pointed out that her organization chose to go with recruiting on-demand because it puts the onus on the ROD provider to provide the resources they need. And when their volume shifts to a point where they require fewer resources, the ROD provider can shift those recruiters from her organization to another client working with the ROD company.
2) Be Strategic with Recruiting Budgets
You might naturally think that the increased cost of recruiters would put the brakes on hiring recruiters. But our forum members said that it depends on the organization. According to one of our participants, instead of stopping the hiring of recruiters, his organization is tightening its recruiting budget to offset the increased costs. He pointed out that his company has become more strategic in travel. He said that he's not anticipating his company to return to its 2019 travel budget. They have adopted a hybrid work model. And a majority of people work remotely. So he said that there are ways to be more strategic and gain more savings on hiring a recruiter.
3) Up-skilling
Another participant said that her organization is centralizing its recruiting function, and she is up-skilling her HR team members. The TA professional said that she's happy that she gets to spend more time working on up-skilling, which she thinks is more sustainable for the future of her organization. She emphasized that transferable skills will be what sell people in the future. She added that we can no longer operate in this market, where we have these ridiculous requirements for jobs. You're just not going to find talent if every single job in your company that you're hiring for requires 20 plus years of experience, a master's and a bachelor's in specific fields, and experience with this technology. That's just not going to work--you're not going to find candidates anymore. Recruiters need to get better at figuring out what people's transferable skills are and their potential to be successful in new roles.
4) Increase Communication During the Hiring Process
There are a few things you can do to solve the ghosting problem. One tactic a participant employs is increasing communication during the hiring process. She said that they'd email the candidate to let them know they completed the background check correctly to increase the candidate's engagement. Then they'll send another email letting the candidate know the next steps. They send a separate email for each next step until they hire the candidate or the candidate declines their offer. She said that this "drip" campaign aims to let the candidate know that everything is okay with their application and that the organization is still interested in hiring them. She said that increasing the communication within the process is helpful when there might be a two to three-week lag of time between interviewing and onboarding.
5) Clear out the bureaucracy from your hiring process
A different member's approach to resolving the candidate ghosting issue was to cut out the bureaucracy from their interview process. They redesigned their hiring process and cut down the rounds of interviews. She said that they tell the candidates what to expect at each interview. For instance, for IT candidates, she pointed out that they'll let them know the first interview round will be with their hiring manager and includes a sequel assessment. And then, the second round will be a panel discussion about the alignment of business and alignment of values. She added that she's asking all of their leaders to the best of their ability to do two rounds of interviews and then make an offer quickly.
6) Storytelling
Another approach this TA professional said that she's using is storytelling. To use the benefits of working for her company as attractors, she said that they redesigned the communication strategy with their candidates. She discovered that many candidates don't understand all the benefits of working for her company. So at her company, they are using the art of storytelling in their job descriptions. In all of their job postings, she said that they're letting candidates know that they can work where they work best; either remotely, on-site, or hybrid. The candidate is the hero of the story, and their job descriptions show the promise of positive change the candidate will experience working for their company.
Stay Connected
Since the onset of the pandemic, we at the RPOA have discovered that TA and HR professionals are looking for meaningful ways to connect with and learn from like-minded peers in the talent world. The pressures from the current labor market reinforce this appetite for connection. Subscribe to our RPO Voice Blog to connect with like-minded peers and learn best practices that get results.