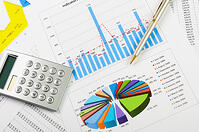 Salary negotiations are a balancing act, where your desire for the candidate is weighed against what you are willing to pay to get them. This week's Roundup navigates the seemingly treacherous waters of negotiation, providing tips and tactics for successful salary negotiation for hiring managers (and candidates), as well as providing insight into how negotiators can improve their skills by understanding how the other side perceives them.
Win-Win Salary Negotiation: Tactics for Hiring Managers – RPOA - @RPOAssociation
Salary negotiations can be daunting for even the most experienced of hiring professionals. You don't want to give away the farm, but you don't want a great candidate to slip through your fingers, either. This article presents some great tactics hiring managers can use before and during the negotiations to make sure that both sides come away satisfied. Doing your research on industry standards, emphasizing the non-financial incentives your company offers, and finding ways to diffuse tension are only a few of the tips provided.
Are You Paying Right? – Staffing Industry Analysts - @execforum
How do you know if you're offering the right salary for the job? Answering this question is a constant struggle, and while you may have an idea of the amount you want to offer, you need to know how it compares to the rates your competitors are offering. This article suggests researching salary and wage information using online sources like Payscale.com, Salary.com, and Glassdoor.com. While it notes that some sites are more reliable and detailed than others, doing your research and comparing rates on the websites will give you a good grounding in what candidates will expect and you should offer.
Three Things You Can Negotiate During a Job Offer – SHRM - @WeKnowNext
Never assume that a first offer is set in stone. Most job offers have a fair amount of room for negotiation, and this article presents three areas you should focus on when negotiating the best offer for your value. Salary, benefits, and perks are areas where negotiation is expected and most effective. Items like base salary, bonuses, health benefits, vacation time, and remote work availability are all fair game, and if the other party can't give on one issue, it's more likely that he or she will offer you more on another.
Are You Too Pushy, Or a Pushover? – Fortune Magazine - @FortuneMagazine
Misreading how others perceive you can be costly at the negotiating table. If you think you've crossed a line, you may agree to less beneficial terms to smooth over an issue that the other party hadn't been aware of in the first place. This article discusses the results of a series of tests two researchers recently ran to determine how negotiators perceive themselves versus how they thought the other party perceived them. The result? Not many people can accurately tell how they are perceived in a negotiating situation. The article then goes on to suggest three tips to get an accurate reading on how assertive you are in negotiating by using mentor and peer feedback, role-playing exercises, and feedback from actual negotiating sessions.
Entry-Level Job Negotiation: Negotiating the Salary You Deserve – RPOA - @RPOAssociation
Heads up – you can actually negotiate a better salary at an entry-level job. You don't need to be more established in your field to make sure you're fairly compensated, but you do need to take some steps to make sure that the negotiations go as planned. This article discusses the steps you need to take from the beginning of the negotiating process to the end, starting with when you bring up the subject (hint – wait until you've actually had an offer) through doing your research and knowing how far to push a future employer on any one issue.