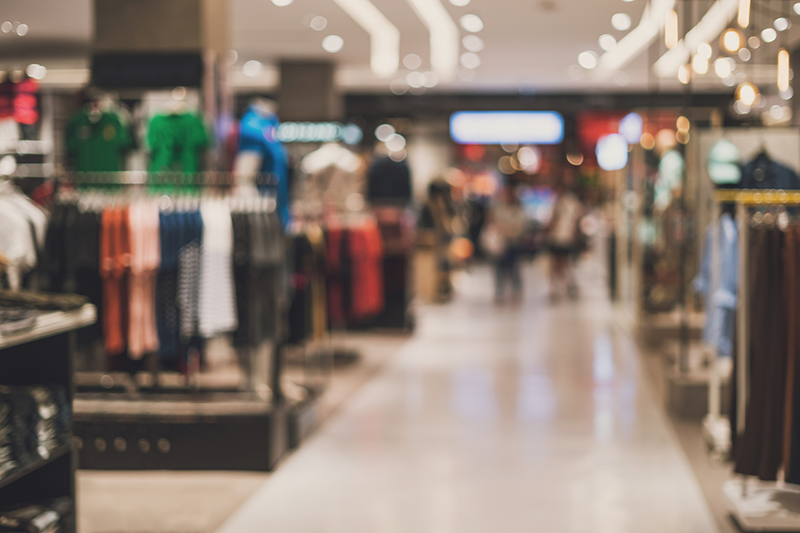 It's no secret that in today's economy, with unemployment at a historic low of 4.3 percent, organizations are faced with the task of fighting tooth and nail for top level talent. Combine these unemployment levels with rapid changes to the way retail operates and turns a profit, and it's easy to see why some are saying we live in an age of disruption.
To stay relevant in an increasingly changing market, retailers (including online stores) need to evolve their hiring practices so that they can respond to these changes and align their branding and marketing to attract customer-centric talent, says Jason Krumwiede, Partner at TalentRISE.
In his recently published eBook, "Recruitment Process Outsourcing Playblook for Retailers & E-Commerce Businesses," Krumwiede argues that recruitment process outsourcing (RPO) provides the best opportunity for retailers to update their hiring practices and offers a guide for implementation designed so that retail businesses can make the most of their new partnership.
What's the current problem?
Many retailers are quickly realizing that drawing in customers in today's market is coming down to a great customer experience. After all, customer options for purchasing goods are plentiful; if they have an average experience at your store, why would they come back? And recent studies support this idea, notes Krumwiede, as nearly 66 percent of millennials note that helpful store employees are extremely important to their shopping experience.
In fact, customers who consistently have great customer experiences at a store spend 140 percent more than those who have had poor or average experiences in the past.
Unfortunately, today's labor market has left retailers scrambling to not just fill employment vacancies but hire talent that can provide the top of the line customer experience that drives revenue. Attracting and hiring that talent requires a fully-fledged hiring plan – something that not every retailer or e-commerce business has the time or resources to create and execute.
Implementing an RPO
In his eBook, Krumwiede observes that an RPO partnership isn't beneficial just because it can save money – instead, it's an RPO's ability to scale hiring and take advantage of new market opportunities or changes that make them so valuable.
"Hiring quality associates at your stores, faster, can positively impact the customer experience, improve same-store sales and lower turnover," Krumwiede concludes.
Partnering with an RPO takes more than signing an agreement and letting the RPO take care of the rest however. Krumwiede offers seven best practices for creating a successful partnership with an RPO that provides results. Here are just a few of the approaches retailers need to keep in mind when they want to step up their hiring game with an RPO.
The Ninja Factor: How to Deliver An Exceptional Retail Customer Experience
"Start slow to move fast"
Though it sounds counter intuitive, the goal when first starting a partnership with an RPO is to make sure everyone is on the same page, both for business strategy and the work culture between both organizations. This helps avoid challenges down the road that can severely hinder progress.
Krumwiede recommends an initial planning meeting (or two) to go over these items, including how certain aspects of the hiring process should ultimately be handled, including job descriptions; reporting structures; ideal candidate profiles; position requirements; and current HR policies, procedures and technology.
Invest in the partnership
To be successful and accomplish the goals of the partnership, an RPO requires the full investment of the retailer. That includes the proper time and resources spent throughout the engagement to make sure both parties accomplish both side of the arrangement.
That means that a retailer's higher ups, including the executive team, need to champion the partnership within the company to get everyone behind the project. The last thing a partnership needs is to have an effective plan in place, only to experience friction from hiring managers or other members of TA or HR who don't believe in the partnership.
Disruptive Recruiting Delivers Value to Retailers Beyond Bucks
"Culture counts"
As many TA leaders have learned by now, culture fit is crucial to securing sought-after passive candidates and keeping that top talent within the business for years to come. Your culture is just as important when engaging in an RPO relationship, says Krumwiede. The RPO partner needs to fully understand a retailer's company culture to effectively communicate that culture to candidates.
To learn more about why your retail or e-commerce business stands to benefit from new hiring practices and how an RPO can help you accomplish that change, check out TalentRISE's eBook "Recruitment Process Outsourcing Playbook for Retailers & E-Commerce Businesses," and find other trends and best practices from the RPOA on our website at www.rpoassociation.org.