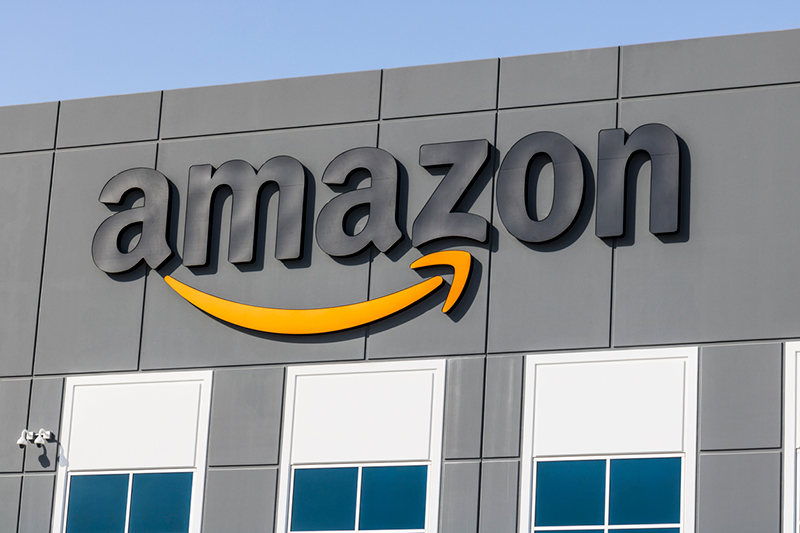 How an RPO Partner Can Help Companies Like Amazon and Other e-commerce Companies Hire Thousands of Employees
During the first two months of the coronavirus pandemic in the U.S., Amazon experienced an extreme increase in customer demand. To meet this abrupt increase, Amazon successfully filled 175,000 positions in its fulfillment and delivery network. Other e-commerce businesses like Instacart and Chewy also rushed to fill needed positions. Therefore, they needed to ramp up their hiring function to hire thousands of workers to meet the extreme demands placed on their operations. It's in these kind of extreme situations, recruitment process outsourcing providers (RPO)s offer strategic, consultive, and proactive solutions for quickly hiring thousands of people.
The coronavirus is an unfathomable event that has changed people's shopping. With stay-in-place orders, people turned to online shopping. Consequently, demand increased for stores like Kroger, Publix, and Walmart that operate with an e-commerce model. The downside with increased demand is the inability to fill the orders fast enough. Therefore, e-commerce stores and stores with e-commerce models will continually need to hire for fulfillment and delivery positions. Nobody knows when the crisis will end, but when it does e-commerce employers will have hire fast and strategically to meet demand. And now that 26 million Americans have filed unemployment claims, these companies have a large pool of candidates from which to fill these positions. Here's how an RPO partner can fill thousands of positions fast now and at the other side of the coronavirus pandemic.
1) Adapt Fast To Your Situation
Adapting quickly to any urgent hiring situation is a crucial component of an RPO's retail solution. Whether it's a disruption from economic forces or a pandemic, an RPO can ramp up the hiring function at a moment's notice. For instance, during this current pandemic, an e-commerce retailer might need to fill 75,000 positions at various fulfillment centers. An RPO provider can align existing resources to the ongoing initiative.
How do they do this? The RPO partner consults with the talent acquisition leadership to see which direction the team is heading. They ask the right questions to gauge the urgency. After speaking with leadership and with the agility of a gymnast, the RPO quickly and strategically pulls together the resources needed to complete the task.
The RPO will train its team for each specific location. And then the team will source and identify initial candidates so that the recruiters can focus on the candidates and the hiring process. The key takeaway is that an RPO scales your hiring function with sprinters speed while not disrupting your regular business operations.
RECOMMENDED: RECRUITMENT PROCESS OUTSOURCING PLAYBOOK FOR RETAILER OR E-COMMERCE BUSINESSES (EBOOK)
2) Adjust Communication to Ensure A Positive Candidate Experience
Another way an RPO partner can help fill a large volume of positions quickly is that it will adjust its mode of communication. This adjustment ensures a positive candidate experience. The candidate experience is a big value-add of working with RPOs. Especially during these troubling times, candidates are concerned about their safety. RPOs place a strong emphasis on deliberate and thoughtful communication with the candidates regarding their protection and the steps the hiring company is taking to ensure their safety.
To make their communication more intentional, RPOs implement additional forms of communication. During this pandemic, an RPO will provide multiple contact points to candidates throughout the process. In the initial email and phone screen, the RPO recruiter will assure the candidate's safety at the worksite. For instance, the RPO recruiter will impart to the candidate at the start that your company provides coronavirus testing, and diligently performs the necessary steps to prevent infection.
Likewise, the recruiter will ask the candidate where have they traveled in the last month. Asking this question, the recruiter ensures the candidate is a good fit for your e-commerce business.
Also, RPOs can revise their video interviewing techniques to speed qualify candidates through the process. An e-commerce company might be new to video interviewing. However, RPO providers have become subject-matter-experts with this novel type of interviewing. Therefore, they can give your talent acquisition team the support needed for an efficient video interviewing process.
3) Immediately Meet Short-Term Needs While Marching Towards Long-Term Goals
When working with an RPO, the RPO recruiter becomes an extension of your current talent acquisition team. As an addition to your team, they're able to plug into your existing system to start the hiring process immediately in the short term. And if your company has opportunities to improve its current hiring system in the long-term, the RPO can help with that while meeting your near-term goals. This kind of flexibility makes RPOs unique to the recruitment world. During this pandemic, e-commerce companies trying to meet the high demand of filling open positions need a hiring partner that can do two things at once. The dexterity of RPOs allows them to create a customized solution to complement your existing system strategically.
To do this, an RPO account manager will continuously talk with leadership. Usually, the account manager will speak with CEOs and leaders once a week. However, under the current situation, communication increases multiple times during the week. Also, the pandemic is causing rapid changes every day. This speed of change means job-fill orders are coming in faster than usual. Your RPO partner will review information every other day to ensure you have the proper coverage in specific locations.
During this pandemic and afterwards, an RPO partner can give e-commerce retailers the hiring flexibility to create a strategic and proactive solution that can fill thousands of open positions immediately.
To learn more about how RPOs provide an agile and flexible hiring solution, listen to three RPO leaders in this webinar as they explain how they managed their clients' hiring fluctuations during the pandemic.