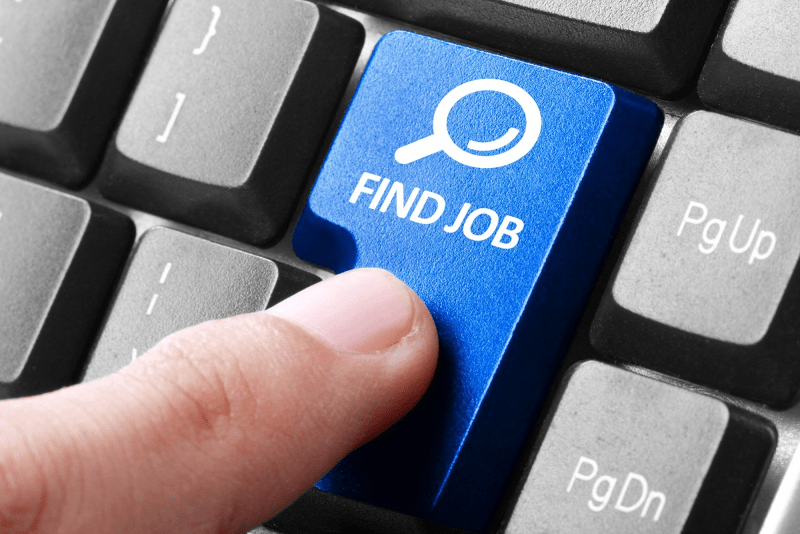 Technology has changed many aspects of the human resources industry. Its had an especially powerful impact on recruiting. From more advanced applicant tracking systems to creating more transparent applicant-employer relationships. In this new series, we interview experts about the compelling issues facing the industry today.
We asked Ryan Baca, Vice President at About Talent and Mike Tastle, Senior Vice President at Accolo to answer some of our burning questions about technology and its influence on the recruiting and hiring landscape today.
How has technology impacted recruiting over the past five years (for you and your clients)?
Ryan Baca: Technology has been the single greatest change to the recruiting process in the past five years and I would argue since the industrial revolution. As we become more connected, access to talent communities is greater than ever which leads to improved candidate sourcing through candidate relationship management applications and social media outlets. Various assessments and automated screening tools have also contributed to greater efficiencies. Most organizations have invested in some type of Applicant Tracking System and e-signature and storage has enabled a more streamlined onboarding process.
Mike Tastle: Technology has played a pivotal role in all aspects of recruiting over recent years. Besides the overly used ATS acronym that is so often the first response when asked about technology and talent acquisition, new technology offerings have made their introductions. From social media engagement tools to video interviewing, technology is allowing employers to more effectively engage the workforce. For Accolo and our clients, our technology has dramatically simplified the recruitment process by reducing the noise and clutter and bringing multiple tools into a single platform, all while making it simple for the people that matter most: the Hiring Manager and the best-fit candidate.
How have these technology changes affected businesses at the strategic level?
Ryan Baca: In many ways the emergence of various recruiting technologies has forced businesses to ask, is recruiting a core competence of our organization? Should it be? And if not, who can I partner with to take advantage of the superfluous change of recruiting technologies. Most executives understand the value of effective recruiting. In many cases the talent brought into an organization is considered a competitive advantage.
Mike Tastle: Recruiting is the single most important aspect of human resources. A business will cease to hit levels it could without having the right people. When you look at the current candidate landscape, recent years have shown us that there is a new breed of workforce that has emerged. Gen Y/Millennials have been using technology for most of their lives and companies that haven't adapted and leveraged technology are being left behind.
Technology has also directly impacted the costs of recruiting. With new tools like video interviewing and social media connectivity, companies no longer need to invest in travel expenses or unnecessary job advertisements, thereby driving down RCR [recruiting cost ratio] and CPH [cost per hire] metrics.
What are some of the significant challenges human resources professionals face that can be resolved or improved with technology?
Ryan Baca: In the age of social media, advertising employment brand attributes and job opportunities has become less expensive and more effective. Unfortunately if employment brand attributes are negatively perceived then this could do more harm than good.
Greater candidate flow also doesn't solve the talent evaluation challenge. Key word searches and skill matching algorithms can help but there has yet to be a substitute for authentic communication between human beings for cultural fit
Mike Tastle: Every aspect of Talent Management can be improved by utilizing technology. Talent Acquisition, Training, Career Development, Performance Management and Succession Planning are just a few examples...Everyone says they want to do them, but most don't have the time or don't have the resources. For those that do attempt it without utilizing technology, they end up spending far too much time and ending up with poor results. If HR (the business) invests in HR technology, they are directly investing in the people which directly impacts the business...Technology can resolve two very important HR challenges: time and performance.
How can recruiters best prepare themselves to be adaptable to the ways technology is changing the recruiting atmosphere this year?
Ryan Baca: Active listening and organization skills will remain paramount for recruiters' success. However, perhaps the most important skill for recruiters is flexibility. This manifests itself in the willingness to unlearn bad habits and channel intellectual curiosity for the purpose of innovation and the search for the next recruiting best practice
Mike Tastle: Adapt or die. Recruiting is recruiting, and will always come down to relationships and people. However, it's important to continue to be a student. Follow HR blogs and thought leaders. Join recruiting groups on LinkedIn. Engage your clients and ask them with what they are seeing in the marketplace. You'll be amazed to find out about new tools and technologies that are being presented to the very candidates and companies you are servicing.
Are there any emerging technology platforms or advancements that you see really influencing the recruiting landscape in 2016?
Ryan Baca: I am most intrigued by how facial recognition, biometric and nanobot technologies are shaping the recruiting landscape. As smart devices become more accessible and wearable access to talent will be greater. Will employers be able to rise to the challenge of producing content that talent wants to digest?
Mike Tastle: I believe that we will see more appropriate candidate screening tools and assessments specifically designed for specialized niche type positions and highly technical jobs. However, I would say it's less of new emerging technology and more of companies beginning to use the tools that are available today, such as video interviewing and candidate engagement platforms. It's really a matter of HR building effective business cases and being able to articulate and deliver the value to leadership so they will be given the resources to do so.