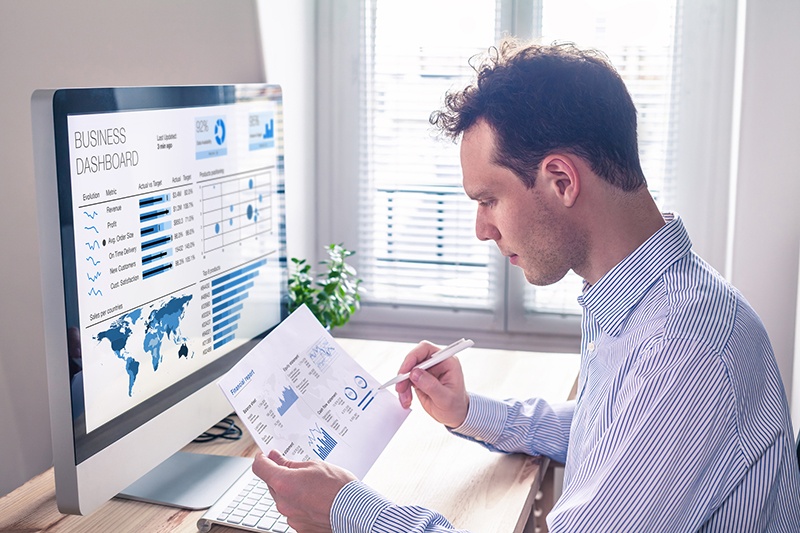 In recruiting and hiring, a lot depends on putting your time and money where they'll do the most good. A high return on investment is considered a success; a small return on the resources invested means that you need to rethink where you apply them. To find out how successful any program, strategy, or business function is, you need to measure the return. Measurement is the key to success, as it shows what works and what doesn't and allows you to craft your strategies and approach to get the most out of what you put in. In this week's #RPOA Weekly, we take a look at how measurement is the key to recruiting success.
How to Measure On-Demand RPO Success – RPOA - @RPOAssociation
On-demand RPO is an RPO option that allows companies to scale up or down their recruiting capabilities as needed, without the cost of maintaining unnecessary resources or hitting a wall when they need to ramp up their recruiting efforts. This article discusses how companies can measure the success of their on-demand RPO programs. It points out that working with an on-demand RPO provider is like working with any other vendor or partner – it's important to have the right fit. The article recommends starting with a pilot program, and measure the success or failure of the pilot to determine whether to work with the provider long-term. It then suggests several ways to measure the success of the pilot program using both tangible and intangible metrics.
The Secret to Optimizing Your Talent Acquisition Strategy – Yoh - @YohCorporate
When recruiting efforts are successful, jobs get filled, morale is high, and work gets done. However, when recruiting efforts are not successful, productivity lags and the organization or company can get paralyzed. This article proposes that when this paralysis happens, the best thing to do is take a step back and assess recruiting effectiveness. It includes four questions that are crucial to the assessment process, including what the talent acquisition strategy is, the volume of hiring relative to resources, how the company works to improve recruiting, and how they measure their results.
Measuring New Hire Performance Improve Recruiting Efforts – Yoh - @YohCorporate
When you're looking to fill open positions, two things can go wrong – either you don't hire anyone, or you end up hiring the wrong person. Identifying good and bad candidates is key to a successful recruiting strategy. This article recommends that companies assess their recruiting practices to pinpoint the trouble spots that let bad hires slip through, and goes on to suggest three ways to improve hiring quality, including reviewing hiring data with executives, putting metrics and measurement around quality of hire, and listening to your teams at all levels of the hiring practice.
How to Measure Culture and Prevent "Leadership Malpractice" – ERE Media - @TLNT
This article introduces the concept of "leadership malpractice," a term for companies implementing policies and programs aimed at the company culture without using any formal instruments or methods to measure the factors that shape company culture. It compares this practices to prescribing medication before diagnosing the illness, and suggests how companies can avoid this kind of mistake. It recommends replacing "gut instinct" with data as the source of culture decisions, and first measuring how employees perceive the company cultures, then measuring how ready they are to transform and change.
How to Use Google Analytics to Measure Social Media ROI By @FindSouth – ERE Media - @SourceCon
To see any returns from social media efforts, you need to have a strategy, content, and a way to measure the results. This article shows how to use Google Analytics to measure the results of your online marketing strategy. It explains what the different tabs and features within Google Analytics do, and suggests best practices for using them. It also mentions that individual social media outlets often have their own analytics, which can provide valuable insights.