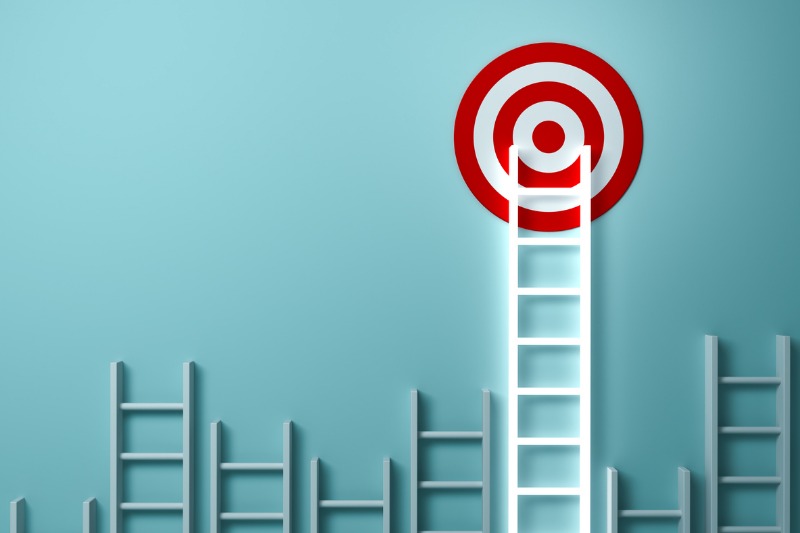 The widespread disruption and transformation in the job market has made it more difficult for organizations to find the talent they require to meet their business objectives.
The talent shortage will not end anytime soon, and recruiting teams are under stress and need external assistance. In our April RPO Leadership Forum webinar, Mike Brann, Director of Business Development at Broadleaf Results, talks about how a recruitment process outsourcing (RPO) solution can help your organization's short-term projects and long-term goals. Below is a recap of his discussion.
What to Expect Prior to Starting Your RPO Journey
Brann said that an RPO solution is not like a light switch you can turn on quickly, and then suddenly it's up and running. There are lots of things that you need to consider.
The level of competition in the labor market is something that you need to consider. Brann said, "We're not seeing the amount of people come back into the workforce that we expected which decreases the labor pool," Brann said. "And so it becomes a much more competitive environment."
Another consideration Brann shared is the changing candidate demands. He shared that these new demands not only include salary but benefits, remote working, work-life balance, culture, and childcare.
With the labor shortage, you should expect to have to cast a wider net to find more quality candidates. And from Brann's standpoint, that's why an RPO makes the most sense. An RPO provider can access a broader labor pool than your internal recruiting team.
What is Recruitment Process Outsourcing?
According to Brann, "Recruitment Process Outsourcing (RPO) solutions allow businesses to tap into external hiring experts for some parts of the recruiting hiring process." He pointed out that an RPO can be whatever you need it to be to meet your organization's business goals. You can use an RPO service as a simple sourcing and screening model to a full-blown outsourcing model.
What Does RPO Look Like in Action?
Brann discussed the four typical types of RPO that he works with daily. Those four types are:
On-Demand

Project-Based RPO

Enterprise RPO

Total Talent (RPO + MSP)
He emphasized that the choice of which RPO type or model to work with "comes down to what the best strategy is for your total talent management."
On-demand, Brann shared, is a model that helps the RPO scale up quickly. For instance, if you need to hire people in the next quarter, on-demand RPO allows you to expand hiring operations fast to meet that need. He said the advantage of this type of RPO is that "you're not locked into a long-term contract or extreme fees."
"A project-based RPO is best for support," Brann said. "For instance, say you're opening a new plant in Indiana and you need help with just that plant or project. You can outsource that project, that scope of work, to an RPO company."
As for an enterprise RPO, Brann said that type of RPO is best for efficiency. That's looking at overseeing the entire enterprise of your operations with your recruiting functions.
"Total talent is best for an overall strategy on a moving forward basis," Brann said. And he noted that this type of RPO is best for companies with an MSP in place but that want to outsource for other roles, such as professional roles. And then they leave the MSP in place for their hourly positions.
How an RPO Solution Helps Your Organization Reach Its Business Goals.
For your organization to meet its business goals, it needs to attract, hire, and retain talent that will contribute to meeting those goals. Brann pointed out how an RPO solution will help your organization get the right talent to reach its objectives.
Brann emphasized that RPO is a partnership. And as a partner, the RPO provider "becomes a part of your company; it becomes your face to the recruitment industry."
He then pointed out that an RPO partnership offers organizations numerous benefits. First, he noted that an RPO can help with your recruitment operations to increase its efficiency. This assistance will allow you to sleep soundly knowing your recruitment operations are in good hands.
He next noted that RPOs have recruiters who are actively recruiting in your industry who are ready and waiting to hop on board and help you. "You won't have to wait six or nine months to get a new recruiter working the way you want them to work for you," Brann said. And in the end, you'll save time on recruiting so you can spend more of your time growing your business.
Brann then discussed the value of an RPO's hiring flexibility and versatility. He said that the flexibility and versatility of RPO can increase the bandwidth of your internal recruiting team.
It allows your internal recruiters to become more effective because they have more resources. It also helps accommodate unexpected hiring increases, control hiring costs, and keep your department or organization running smoothly during hiring peaks and valleys.
If you're looking to improve the quality of your pool of candidates, Brann noted that RPOs deploy best recruiting practices that will improve your candidate quality. As a result, your organization will get the best talent for your organization.
"RPO's best recruiting practices also provide greater compliance," Brann said. And that greater compliance will give you a competitive edge over your competition.
Another key feature of partnering with an RPO that Brann shared is that your organization will have access to the latest recruitment tools and technologies. This access reduces the workload of the recruiter and applicant. So you spend more time finding the best candidate.
The last feature Brann shared was that RPO can develop and customize a hiring strategy that works for your specific hiring situation. A customizable hiring strategy allows you to get more out of your team by hiring people who are a good fit for your company culture. And is another way of giving your organization a competitive advantage over its competition.
What Does a Great RPO Partnership Look Like?
There are "three must-haves for successful RPO engagement," Brann said. The first is integration which is vital. "If integration is botched, it definitely slows down a timeline. It screws up the SLAs, and what you're looking for," he said.
Brann also shared that seamless integration isn't guaranteed. But "working with an RPO partner like Broadleaf, you'll understand what you're getting day by day, week by week, and when you can start to expect results," he said. "And then we'll hold ourselves accountable during our QBR to show you what we're delivering. We also have constant communication. So if something isn't working, we make sure we fix that process."
Mutually agreed-upon rules are the second must-have Brann said a successful RPO partnership needs. "You need to understand what you're doing while we're working on your behalf. So we don't want to compete for the same talent," he said.
He emphasized that it's essential to understand the full scope of work so that the RPO and you know the expectations of the partnership.
And then Brann shared the third must-have, trust. "You have to trust your RPO," he said. "You have to trust that they're out there in the community spreading the word that it's a great opportunity to work for your company."
In today's tight labor market, you can't reach your business objectives without the right talent. And without a strategic hiring partner, you won't attract and hire quality talent. This valuable webinar is now available on-demand, so check it out to discover how an RPO solution can help your organization reach its business objectives.