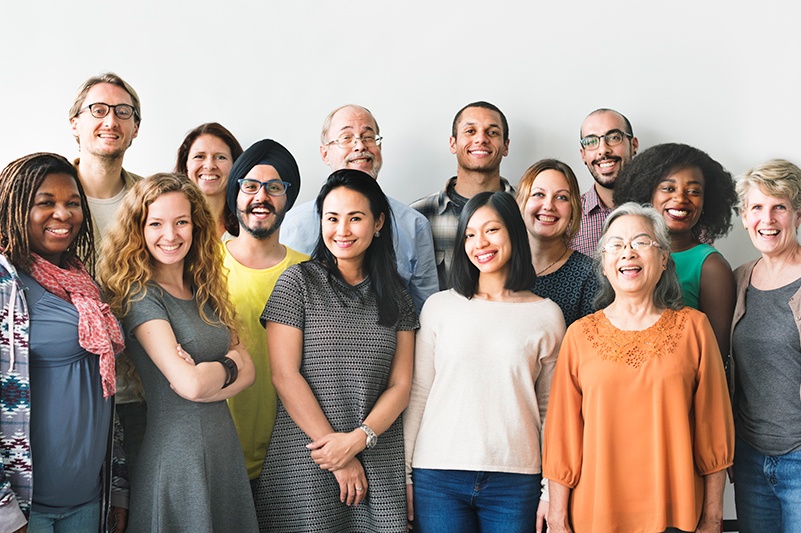 An increasing number of investors and buyers of business services are using risk reduction in their investment and buying decisions. And Environmental, Social, Governance (ESG) initiatives are playing a vital role in those decisions. An Everest Group survey found that 77 percent of investors assigned increased importance to ESG in 2020 because of COVID-19.
In early December 2021, a stellar panel of experts at the Everest Group gave a broad overview of the impact ESG is having on the business services sector. In the introduction, Rita N. Soni, Principle Analyst, Impact Sourcing & Sustainability Research, said that more and more service providers are beginning to move towards ESG to create sustainability.
The millennial and generation Z workforce want to make a change in the world. So within the Recruitment Process Outsourcing (RPO) space, attracting and keeping this talent is important. Many factors are driving these providers to make the shift, but using ESG as a tool to attract and retain talent is the factor on which this post will concentrate.
The purpose of this post is to help sourcing teams for RPO buyers and RPO providers ensure they get their ESG objectives met.
What are ESG Objectives
ESG is an acronym for Environment, Social, and Governance. These three broad categories are objectives investors and buyers consider before investing in or working with a firm. Before investing or buying from a company, they consider its impact in each of the three categories.
For instance, in the environment category, an investor or buyer would consider the company's carbon footprint. Under social, the investor or buyer would consider the company's Diversity, Equity, and Inclusion (DEI) initiatives. And under governance, the investor and buyer would consider the company's ethical labor practices.
What Do ESG Objectives Look Like in the RPO Space
During the panel discussion, Bhanushee Malhotra, Practice Director, Business Process Services, laid out the most relevant objectives sourcing teams should consider in their buying decisions. Whether you are a buyer of RPO services or an RPO looking for a service partner,
you should weigh these ESG objectives in your buying decision. These objectives include:
| | | |
| --- | --- | --- |
| Environment | Social | Governance |
| Suppliers' carbon footprint | Impact sourcing | Supplier governance |
| Energy profile | Diversity, Equity & Inclusion | Risk management |
| Energy efficiency | Social/digital upskilling | Ethical labor practices |
| Waste management | CSR | Supplier certification |
| Water conservation | Consumer rights | Audit/compliance |
| | Community impact | Data privacy |
Malhotra noted that these objectives are fluid across the life cycle of the relationship between firms and their service partners. There are three phases within this lifecycle:
Supplier Selection
Supplier Relationship Management
Digital and Data Management
Each step has its criteria the buying firm needs to consider.
Malhotra suggests that when considering ESG objectives, sourcing teams think differently during the supplier selection process. Teams should consider their firm's ESG objectives when working with new and existing suppliers. For instance, sourcing teams choosing RPO providers might consider the provider with a more effective DEI strategy.
Once the organization is working with its strategic supply partner, it needs to nurture that relationship. Malhotra points out that sourcing teams need to think about the consistent tracking of ESG metrics, such as energy efficiency. Also, should the RPO partner be meeting its declared net-zero targets? The buyer becomes the supplier's accountability partner in meeting the supplier's ESG commitments.
The sourcing team can establish with their RPO partner which metrics to measure. The metrics to measure depend on which ESG criteria both the purchasing firm and the supplier agreed are important.
Digital and data management plays a vital in the continuous tracking of ESG metrics. Malhorta said, "For your suppliers, [you] can see how well your service providers are actually tracking their own ESG metrics." She pointed out that some service partners use AI and Machine Learning Algorithms(MLA) to track their energy efficiencies. This technology allows RPOs to provide accurate ESG metrics to their working partners.
Suggested Content: 3 Steps to Workforce Diversity Success
3 Valuable Things Sourcing Teams Can Do to Get ESG Objectives Met
1) Enable Technology
Amy Fong, Vice President, Strategic Outsourcing and Vendor Management, noted that the more technologically enabled an organization is, the more successful it will meet its ESG objectives with strategic service providers. In the context of the RPO sector, having a fully enabled digital approach allows sourcing firms to:
Know the RPO service partners they can add to their portfolio,
Increase the spend with selected RPO provider or service partner
Pay RPO partners or providers on time and treat them well.
Become a customer of choice
2) Embed Sustainability into Service Level Agreements (SLA)
Fong said that sourcing teams don't necessarily have to stop working with a supplier who doesn't meet their firm's ESG objectives. But the sourcing team can use their firm's ESG objective to partner with their current supplier to integrate some of the firm's desired ESG objectives.
Partnering with suppliers to integrate your firm's desired ESG objectives can establish a solid long-term relationship with those suppliers. And to get suppliers to onboard with you, Fong recommended teams infuse ESG sustainability into their SLAs. Again, this approach is akin to you asking your supplier to become its accountability partner for specific ESG criteria.
For instance, an RPO provider could include in its SLA benchmarks centered on ethical workplace practices. The RPO provider could come to a contractual agreement with a service partner that you both will hold each other accountable for maintaining an ethical workplace environment. This kind of accountability could focus on DEI initiatives or impact sourcing.
3) Align Your Organization's ESG Objectives with Objectives of Strategic Supply Partner
Ensuring your organization's ESG objectives align with your supply partner is vital to meeting your ESG goals.
If your firm wants to reduce talent attrition, you might want to partner with an RPO with a strong record of impact sourcing. Impact sourcing is the intentional sourcing for talent in marginalized communities. These marginalized communities could include spouses of veterans, incarcerated women, or women in the rural areas of your geographical location. RPOs understand the subtle nuances of sourcing. Being open to sourcing talent in unlikely places is a good way of expanding your talent pool.
Many companies are focusing on DEI strategies for their culture and talent. They have the technology to foster accountability of your DEI initiatives. RPOs can help you design a work culture that aligns with this ESG objective.
To Conclude
If you're a sourcing team asked to make your buying decisions based on your firm's ESG objectives, being intentional in your approach is important. Researching RPOs and RPO service partners is the first step in a conscious effort to meet those objectives. We invite you to start your search at the RPOA's RPO Discovery Center.