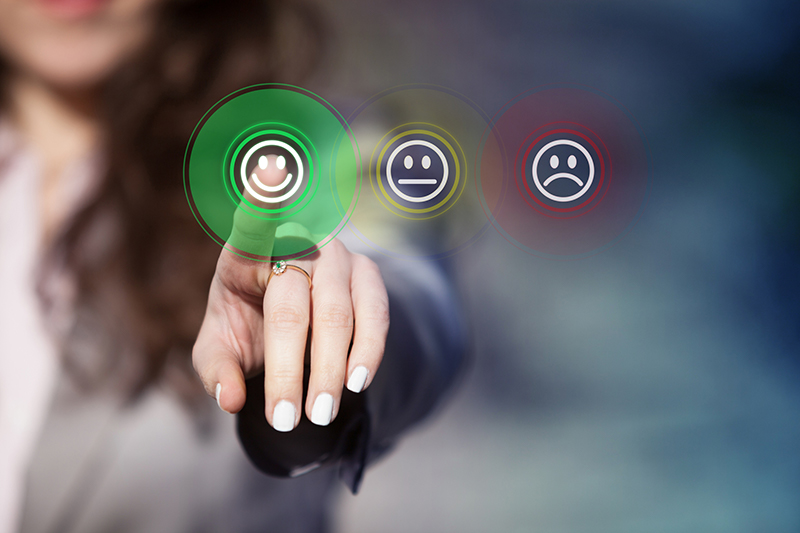 It's unlikely a surprise to learn that service quality is of the highest importance to RPO clients, but did you know that ClearlyRated's 2019 HR Services Industry Benchmark Study revealed that of clients who have left an RPO or HR provider within the past year, nearly half reported leaving due to a service issue?


RPO buyers rank quality of service as the No. 1 influencer in their buying decisions — more so than expertise and even cost of service, further establishing the importance of its impact on acquiring new business. But what's more, your existing clients aren't afraid to find a new provider if their needs aren't being met (73% of HR service clients are open to exploring other firms to work with if recommended1)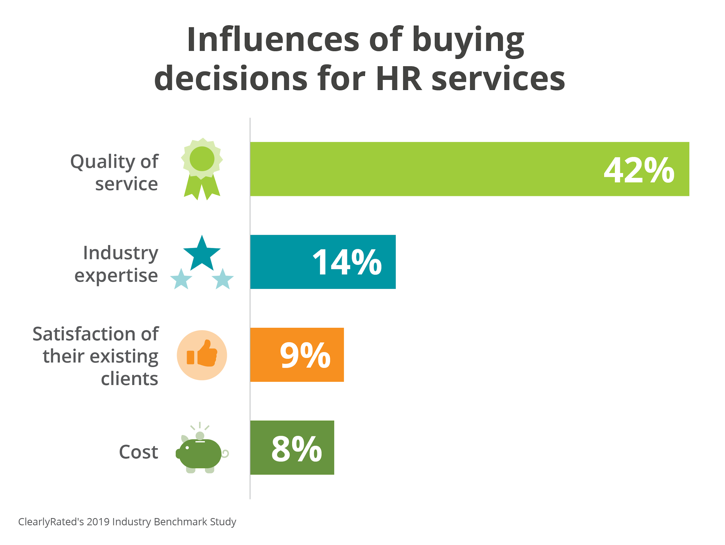 So, as an RPO provider operating in the times of a service obsession era, how do you ensure you're not only preventing client turnover but also delivering on a service that cultivates long term client loyalty?
It starts by prioritizing service quality as a key initiative across the entire organization and making it a collective effort to prevent (or correct) potential issues before they arise — and especially before they result in turnover.
A Service-Recovery Triage Plan
Chances are you already have some form of a "triage plan" in place today. If this isn't widely communicated or formalized across your organization, the time is to act now.
Creating (and communicating) a step-by-step process for recovering from service issues is a critical component for timely, strategic, and more importantly, consistent service recovery.
In any situation, once you've been made aware of a service issue, a comprehensive recovery plan should include:
Acting swiftly — before the client's frustrations can grow.

Acknowledging your fault in the matter and working (hard) to make it right.

Showing empathy for the client and recognizing the human element.

Communicating regularly your plan of action. The worst thing you can do is keep a frustrated customer in the dark about your actions.
Each client and each issue is unique –– it is important to take the time to understand what sort of resolution each client expects and work to go beyond that. ClearlyRated's industry benchmark study revealed that if your resolution doesn't match what's expected, 54% of B2B clients say they'll never work with you again.
The Benefit of a Swift Recovery
It can be a substantial amount of work, but a thorough recovery plan pays off compelling dividends when it comes to client loyalty. In fact, a quick response time (within 24 hours) when an issue has been reported is directly linked with higher satisfaction levels across HR services clients.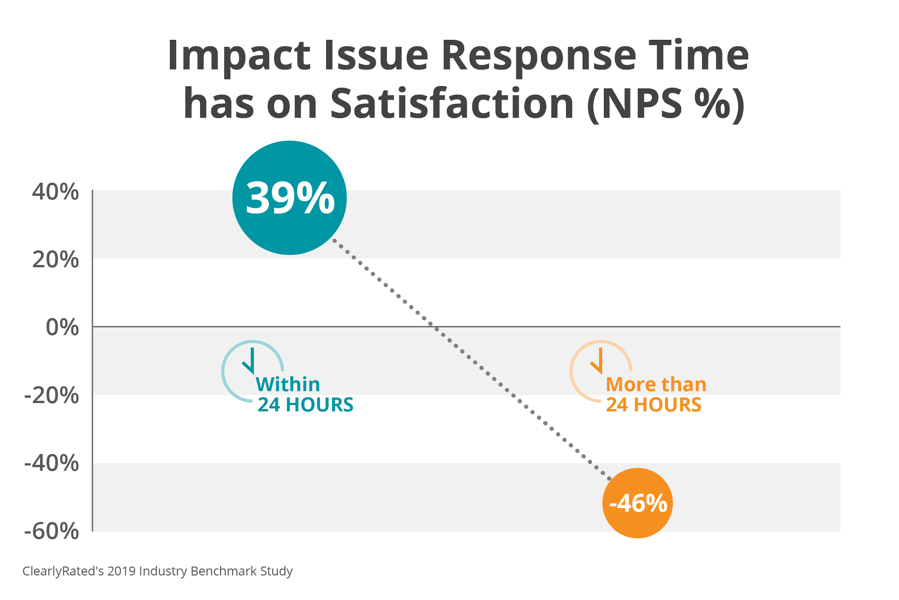 It's a phenomenon called the service recovery paradox, and it's living proof that a service issue doesn't have to be a deal-breaker if handled appropriately. In fact, if you handle it properly, it could be what turns a passive buyer (a buyer who ranks your services a 7-8 on the Net Promoter Scale) into a loyal, life-long customer (a Promoter).
Identifying Service Issues
While there will always be unpredictable service surprises, service recovery doesn't always have to be "on the fly" or reactive. A proactive approach to collecting client feedback allows your organization to be aware of (and ideally fix) any service shortcomings before they become larger issues.
One proven strategy to create more visibility into the service experience is a client feedback, or client survey, initiative. Checking in with clients on a regular basis not only invites the opportunity for them to provide candid feedback (and reinforces your commitment to providing a quality experience), but it gives you the opportunity to correct any issues before they end up as negative reviews on an online review site or worse, as lost clients.
At the root of it all, you can't manage what you don't measure. If you want to know where you stand with your clients and where your opportunities for improvements are to improve the quality of service you provide - ask them!
About the Author
Kat Kocurek is the Vice President of Marketing at ClearlyRated, a leading provider of client satisfaction surveys and service quality research for professional service providers. Kat leads ClearlyRated's growth strategy and market research team, and conducts ClearlyRated's annual HR Services l Industry Benchmark Study to uncover the most pressing issues and opportunities faced by HR leaders and marketers. The data her team uncovers details modern buyer behavior and client preferences, along with opportunities for HR providers (like RPOs) to differentiate and credibly boost firm reputation on service quality and the remarkable client experience.
1ClearlyRated Industry Benchmark Study