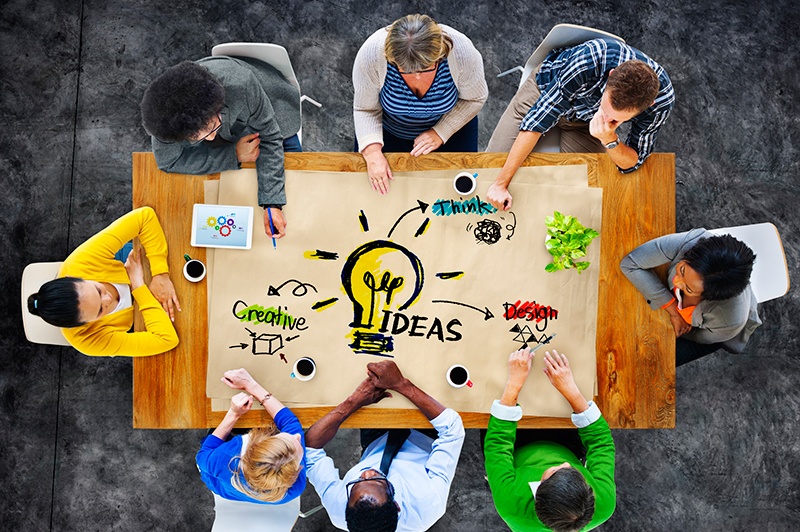 Creating a more inclusive and diverse work culture provides a variety of positive benefits for your company, including a more collaborative work environment, a more attractive brand, a greater sense of belonging and engagement for those under your company umbrella.
Like all things that lead to improvement, creating more diversity in the workplace is easier said than done. But there are clear steps that can be taken to refocus your hiring and tweak your recruiting efforts to embrace a more diverse workplace. We've gathered advice from hiring diversity experts to provide a starting point for increasing your work diversity.
Identify and Gather Points of Bias
Rooting out the hiring biases in your company needs to be one of the first steps your company takes to begin increasing diversity at your company. Though most of us would like to think we're above the act of making choices based on personal bias, the truth is most of us harbor some level of bias unknowingly.
This bias, called implicit bias, is formed through our upbringing and social surroundings, and influences our decisions without our conscious acknowledgement, explained Kim Ruyle, renowned speaker, published author, and President of Inventive Talent Consulting. Ruyle spoke on the brain and how it influences our hiring decisions in the presentation "Finding Authentic High Potential Talent in the Crowd," hosted by the Recruitment Process Outsourcing Association.
With implicit bias influencing our hiring decisions, the only way of hiring in a more purposeful fashion is to look at your past hiring practices. Review some of the data points of your company, including women and minorities in leadership positions, age of employees, educational background, and hiring rates of different categories of candidates, advises Janice Omadeke, CEO and Founder of The Mentor Method, a social enterprise connecting established mentors with emerging tech leaders in the innovation and tech space.
Collect this sort of information if you haven't started and use that information to create data points or graphs that can help you see what your hiring trends have been. Ultimately, you want to be able to use this data to understand the returns your business receives on diversity and inclusion, says Omadeke.
If you need help gathering this data, there are outside tools, resources, and examples that can help, including consulting organizations that are trained specifically to identify points of bias and improve diversity hiring. This hiring guide developed for Virginia Tech for example has terrific examples of practices and policies to assist in hiring diversity.
Refine Your Brand
Remember that your company needs to walk the walk: a business is going to have a tough time attracting diverse talent if it appears the business don't actually care about diversity from an outward perspective
"When I was looking for work, I would always go to the company page first ad look at the leadership," recalls Sibyl Edwards, Chief Creative Officer at wetogethr, a diversity consulting agency that provides strategies to help organizations tackle inclusion issues. "I've been discouraged to see companies that are so similar – it sends a message to me that it is not an inclusive organization. Will I be welcomed? It's a big deal," says Edwards.
If your leadership page looks similar, it should serve as a warning that perhaps your company isn't quite as a diverse as you once thought. In fact, changes to company diversity often need to begin as an endeavor endorsed by leadership, says Omadeke.
This shouldn't discourage your business from pushing for diversity elsewhere. For a successful diversity push, there has to be buy-in at all levels, notes Edwards.
"What I've often seen happen is the push will be championed by one or two people, but they are given very little resources. When that person leaves, a lot of those efforts stop," explains Edwards.
A company that wholly embraces diversity, from the bottom all the way to the top, will not have the problems associated with a single diversity officer, as each employee will be doing their part to represent your brand – your company – as one that welcomes and embraces different types of experience and thought. "Everyone is an evangelist for your brand," says Edwards.
Expand Your Networking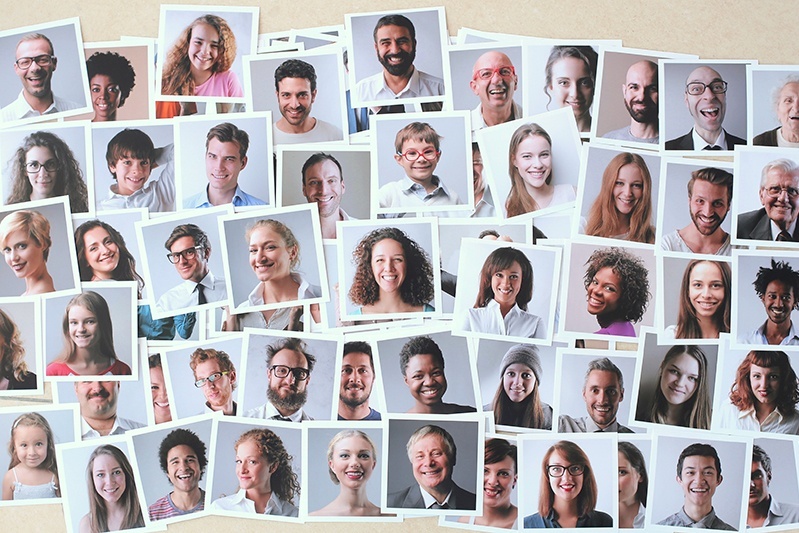 The best methods for reaching a more diverse candidate based is to expand your hiring and networking processes. Edwards notes that while industry conferences continue to provide a strong outlet for networking with potential hires, they are not always the best place to spread your brand. For the most part, leadership is most often represented at conferences, presenting some questions of whether your CEO truly believes in the company's diversity efforts, says Edwards. Of course, if your leadership has yet to commit to diversity and inclusion, that will be evident at the conference.
Look instead to smaller and more intimate networking affairs, such as women organizations or college campuses, advises Edwards. Such social circles possess a greatly diverse number of people that can lead to the connections that will put you in contact with top level talent from all backgrounds.
One area that many businesses overlook is network facilitating websites like MeetUp, says Edwards. "Every possible niche group and organization, every type of constituency group is on there. All you have to do is go to the search bar and search. You can get real specific!"
Edwards advises making a list of groups that sound interesting, join those groups, and start attending their events. From there, it's a matter of networking – handing out business cards and speaking with people about your company. In time, you might also offer to sponsor or host an event held by the group, says Edwards. These acts demonstrate your company has a real interest in diversity and inclusion, and can help get your company name out there as such.
"When they get to know you, they will see how dedicated you are," says Edwards. "It's like building a pipeline into your organization."