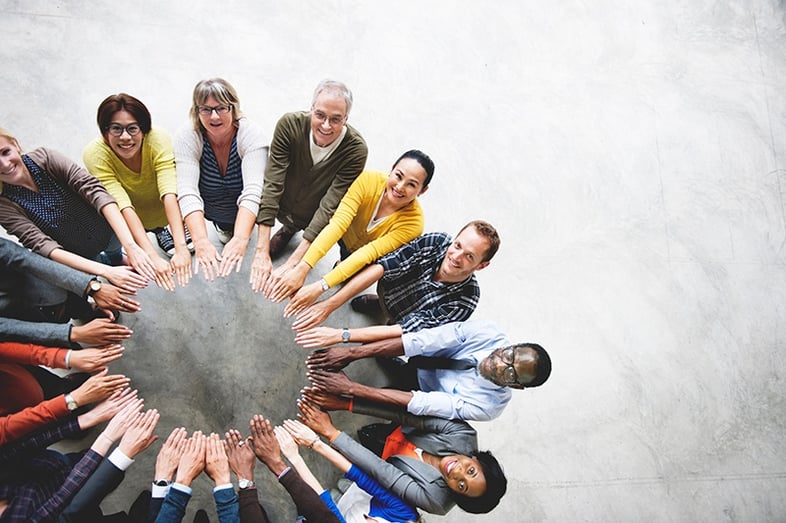 Hiring diversity is a phrase many talent acquisition leaders may have heard within the last few years and that trend will likely grow in the years ahead. Even as the political climate in many parts of the world draws controversy from the very word, the concept of diversity will be one that talent leaders will do well to embrace sooner than later.
---
HR Daily Adviser lists diversity and inclusion efforts as one of the top priorities for businesses moving into 2017 and beyond, with social inclusion influencing several trends making waves in businesses across the country within the last few years.
What exactly are the advantages of diversifying your workforce? Even if you own a successful business with hiring practices that work well, there are tangible benefits to changing up those practices and actively diversifying your talent moving forward, says Janice Omadeke, CEO and Founder of The Mentor Method, a social enterprise that connects new tech leaders with established mentors, focusing on diversifying talent in the tech space.
Diversity of Thought
What exactly does diversity entail when it comes to the workplace? That definition might come down to your individual workplace, but there are some common elements, and a few important distinctions.
"I define diversity not just in terms of age, race, or gender, but also diversity of thought," says Omadeke. Many companies claim to want diversity, but forget about inclusion – the idea that all employees have a spot at the table, she explains. Employees should be pulled in because they think differently than the rest of the team. "Maybe they're more experienced in other areas, or younger, or have experience with newer tech."
Diversity includes characteristics that might not immediately spring to mind for some businesses, including background, says Sibyl Edwards, Chief Creative Officer at wetogethr, a consulting agency that develops diversity hiring strategies for organizations, specializing in tech and innovation. Edwards notes that in the tech industry, companies often have issues with diversity because they often focus on hiring based on particular schools.
"Only hiring from Stanford means you are missing out on great talent from other schools," observes Edwards.
By having so many different types of thinking – stemming from different upbringings, mindsets, or backgrounds – you create a company that produces a far greater variety of ideas and collaborates more often than you would find at a less diverse company.
Why Don't More Businesses Diverse their Hiring?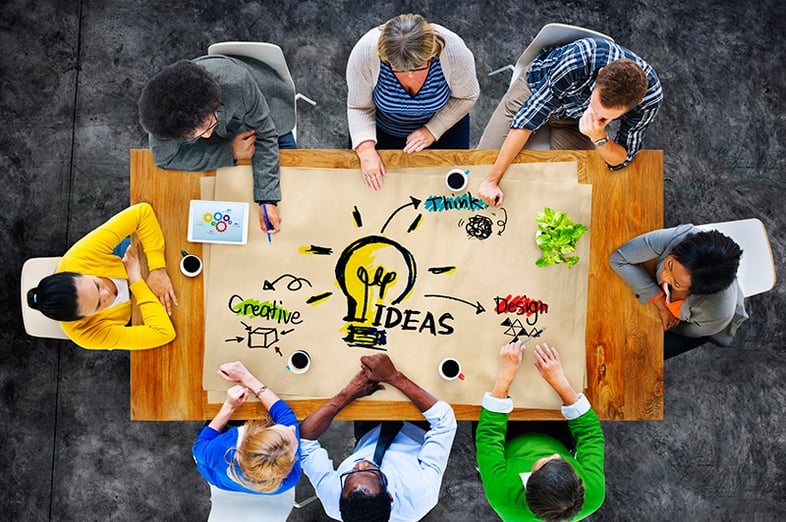 With the potential benefits provided through diverse hiring, why aren't more companies embracing diversity in the workplace? Often, the problem comes down to a lack of awareness.
Unconscious bias is the bias we all harbor unconsciously, to some degree, in our heads. This kind of bias isn't an active choice we make, but is a result of social factors including upbringing and the media. As a result, we often have little idea that these biases are influencing our decisions.
One example of this bias includes focus on a candidate's education. Technology is a field that many individuals, including women, transition to for a second or third career, says Edwards. "They might not have that technology degree – but they will often be self-taught or have taken classes. Some of the best coders I've met though, are self-taught!"
Combating this bias is one of the first steps to diverse hiring and doing so requires your company to look inward, says Omadeke.
Your HR team may have a challenging time identifying areas of bias since they're already immersed in the existing company culture, explains Omadeke. In such cases, it helps to reach out to resources that can assess your company's hiring practices and culture, and make suggestions to help improve opportunities for diverse hiring.
A Boon to Marketing
It's important to note that possessing a diverse company is also a marketing opportunity, notes Omadeke. A more diverse company is going to appear more attractive to a variety of people, especially if the culture of the company is focused on the teamwork and different ideas that a diverse workforce brings to the table, she adds.
It's something that companies are going to need to pay attention to, as it can quickly become a missed opportunity. If your company is slow to embrace diversity and inclusion as part of its culture, "a competitor can quickly capitalize on that," Omadeke warns.
One need only look to recent controversies to understand the importance of diversity for a company's image: AirBnB has come under fire on several occasions for difficulties associated with diversity, including host discrimination against tenants of certain ethnic or racial backgrounds. Meanwhile, Lyft has gained extensive ground in the transportation business thanks in part to continued coverage of rival Uber's cultural toxicity and scandals.
For more information on diversity and how you can start making efforts to expand diversity in your workplace, look forward to additional tips and advice from diversity experts in our upcoming posts.