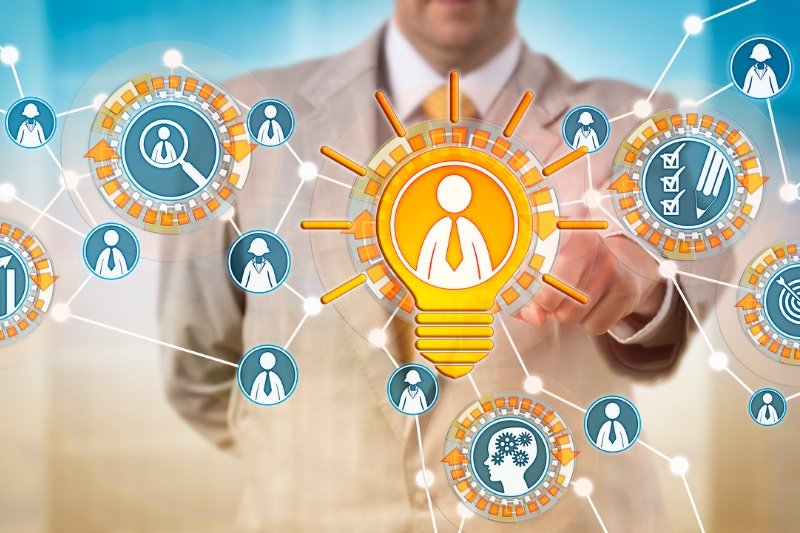 Guest Blog Post by Matthew Merker, Research Manager, Talent Acquisition & Strategy, IDC
Organizations continue their march to fully data-driven results and outcomes, and truly, it is a critical element of success. Whether that is examining past trends to determine performance or using data to make predictions to drive corporate strategy (or some combination of the two), the pace of improvement is dependent upon actionable insights. As part of talent acquisition's elevation as a strategic function, data-driven insights have become table stakes for mature organizations.
In fact, a recent IDC survey found that 92% of talent acquisition technology and services buyers identify analytics and reporting as a crucial component of the recruiting function. However, many times those insights do not go deep enough to create a future-thinking recruiting capability. Focusing on core metrics such as time-to-hire or time-to-fill still matter, but there must be a built-in agility to report on new metrics as they grow in prominence and capture the attention of potential candidates and organizational leadership simultaneously.
Talent acquisition technology vendors proffer a significant number of analytics dashboards and visual aids to assist their clients in understanding their recruiting successes and failures. The challenge for them is to be comprehensive in all data, yet not overwhelming at the same time. A common complaint among users of such dashboards is the level of complexity and steep learning curve to glean insights in a timely manner. Recruiters are finding themselves with a new onus of becoming data experts beyond sourcing talent, integrating with leadership to provide insights that will guide organizations' strategic trajectories. That level of responsibility places significant pressure on those personas.
The Talent Acquisition Landscape is Evolving: Here's How to Keep Up
The complexity and burdens of a strong drive for deep analytics in talent acquisition provides opportunity for RPO providers, but also added challenges. Outsourcing the recruiting function necessitates the ability to quickly provide snapshot reporting to client organizations, eager to understand where they are in the war for talent and what impacts it may have on their productivity and long-term goals. Partnering with technology vendors that understand that burden and the need for agility will allow RPO providers to create those snapshots with ease, elevating themselves as strategic partners and cementing their placement within their client organizations as a vital tool to success.
But what should RPO providers look for in a talent acquisition analytics technology in order to be successful in this environment? The following would be a good starting point:
Higher customization with adjustable learning curves. TA technology vendors want to throw all data that they have in their dashboards to provide the most comprehensive picture. However, this is often overwhelming for recruiters, leading to analysis paralysis, particularly for newcomers to the field. RPO providers should consider analytics vendors that offer a sliding scale for its learning curve, able to adjust from the newcomer to the power user in analytics dashboard creation.

Resonating metrics beyond the standard. It is crucial for analytics dashboards to keep core metrics such as time-to-fill within their dashboards, but as organizations endeavor to become future-thinking in their talent acquisition approaches, flexibility in metric creation is crucial. However, that flexibility is currently lacking in most instances. A recent IDC survey found that only 26% of organizations identify their talent analytics capability as advanced with predictive analytics. RPO providers should examine TA tech vendors that offer core metric functionality while also demonstrating an ability to quickly establish new metrics and standards such as DEI and compensation intelligence to assist organizations in closing the gap of analytic maturity.

Single-click reporting. Scalability is crucial for RPO providers, as the volume of hiring actions across all client organizations can grow rapidly. To that end, reporting capabilities would benefit from a drag-and-drop approach, able to take like metrics from similar organizations and quickly generate reports through those templates across the portfolio. This enables faster report generation, reduced administrative time, and greater opportunity for recruiters to be strategic in their information sharing but also in their day-to-day recruiting practices.

Meaningful benchmarks. Clients often seek to compare themselves to their competition from a revenue, product, and service standpoint. Increasingly, however, there is particular interest in that level of comparison from a recruiting perspective. To that end, RPO providers should consider TA vendors that offer recruiting benchmarks that can be parsed across industries, company size, and geography, among others. Contributing to the competitive analysis conversation further elevates RPO providers as strategic partners.

Connecting to the employee lifecycle. While RPO providers are focused on the front-end of the employee lifecycle in the hiring phase, the analytics story of those candidates does not end when they are hired. Rather it continues throughout their tenure at the organization and beyond. Consequently, the benefits of linking analytics capability to follow the candidate as they become a new hire would be an invaluable feature. RPO providers should consider TA tech vendors that offer analytics that seamlessly integrate with human capital management and talent management providers, providing historical knowledge of employees' candidate history, thus creating a holistic workforce analytics capability.
Engaging with technology vendors that offer the above capabilities will give RPO providers the agility and flexibility needed to meet the moment for their clients as they continue their laser focus on talent acquisition as a critical element to their business success.
IDC and RPOA team up to offer greater market intelligence to RPOA members.
Matthew Merker is a Research Manager for Talent Acquisition & Strategy at IDC. Mr. Merker's core research coverage includes the evolution of ATS platforms, candidate relationship management, recruiting services, and talent acquisition technology strategies. Blending services and technology, Mr. Merker's research focuses on the improvement of candidate and recruiter experience as the war for talent continues to adapt to the new paradigm of work.