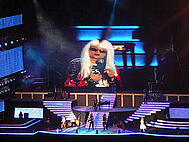 Company culture has become a popular buzzword, but its effects on recruitment, retention, and team-building are both real and important. Culture can make or break a hire, encourage engagement and productivity, or drive away top performers. This week's RPOA News Roundup recognizes the importance of culture in the hiring and recruiting process, suggests ways to intentionally develop and market company culture, and suggests ways to integrate employees into the culture to ensure success.
Company Culture: Your New Secret Recruiting Weapon – ERE - @ERE_net
There is one thing that all companies who consistently snag (and keep) top recruits have in common – they market their company culture. Company culture – the values, attitudes, and beliefs that characterize a company – is a valuable tool for recruitment. This article touts the idea that actively shaping and defining your company culture into an asset and effectively marketing the culture to applicants reaps great rewards in the competitive world of recruiting. It offers ideas on how to create an intentional culture, how to market your culture to applicants, and how to build an effective, authentic brand.
Nearly One-Third of Job Seekers Want an Honest Company Culture – RPOA - @RPOAssociation
Company culture is key when it comes to hiring and retaining good employees. Simply put, people won't sign on or stay if a company's culture does not meet their needs. But how do know know which parts of the culture to highlight to attract good recruits? This article argues that honesty and transparency are what employees and potential hires want most in a company. Building a working relationship on trust is the best way to recruit good workers and keep the ones you have. However, the article also warns against merely slapping the words "honest" and "transparent" onto the company description – providing real examples to candidates lets them know that claimed attributes are genuine, not just convenient buzzwords.
Want Top Talent? It's Why You Must Tout Culture on Your Careers Page – TLNT - @TLNT_com
Ten years ago, the concept of company culture was only beginning to be recognized. Today, it's an essential, make-or-break aspect of the hiring and recruiting process. This article emphasizes the importance of putting your company culture out there by creating a culture career page on your company career website. It provides five categories to focus on in order to get the most out of the page and use it to attract the right talent for your company.
Culture Matters In Attracting Talent – Staffing Industry Analysts - @execforum
To attract the best talent, your company needs to stand out. This article presents identifying and cultivating your company culture as the way to make your company more marketable and attractive to potential hires. Determining what comprises your company culture and crafting a marketing and hiring strategy around it will bring in the talent that your company needs to succeed. The article also suggests taking advantage of staffing suppliers' experience with many different business cultures to identify what attributes and cultural components of your company really stand out.
How Integrate Freelance Contractors Into Your Company Culture – SHRM - @WeKnowNext
Contractors and other non-permanent employees have carved what seems to be a permanent and ubiquitous niche in the business world. However, integrating freelancers and freelance contractors into your company culture pose difficulties. You want them to be a part of the team so they will be motivated and engaged, but they make rarely make an appearance in the office. This article proposes five strategies for integrating freelancers into your company culture and making them a valued and effective part of your team.