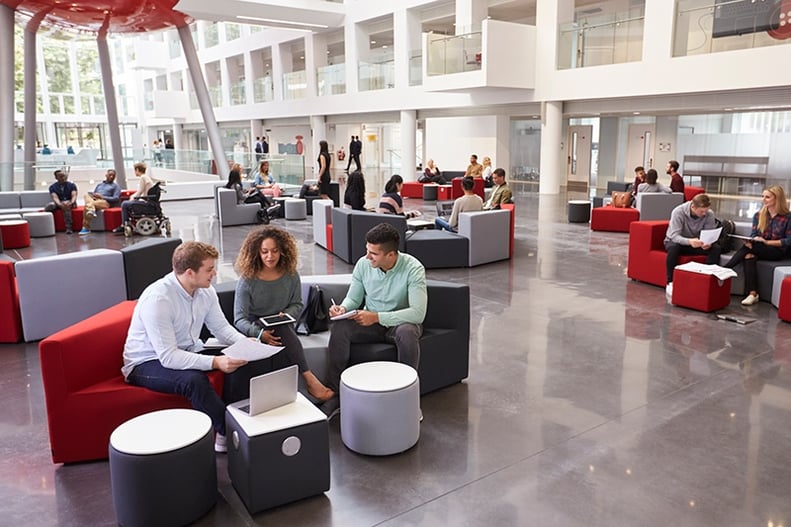 Your company culture determines the quality of your employee engagement, your client relationships, even your recruiting success – so why has it been ignored for so long? Thankfully, the company culture is coming into its own, with increased attention from HR and leadership alike focused on ways to improve their culture and the attendant benefits. This week's RPOA Weekly focuses on identifying and improving your company culture, with articles on improving your culture with RPO, current culture trends, how your culture can keep pace with your growth.
Corporate Culture – Is It Possible to Outsource? – RPOA - @RPOAssociation
Corporate culture isn't just a fuzzy nice-to-have - it's an essential component of business success and growth. This article dives into the importance of corporate culture, citing university studies that highlight culture's effect on employee engagement and retention, then going on to suggest best practices for recruiting for cultural fit. It concludes by discussing how recruitment process outsourcing (RPO) can help companies recruit employees who fit in with the company culture.
Why Is It So Hard to Own Your Corporate Culture? – Newton Talent - @NewtonTalent
What is culture, exactly? For such an important concept, it can be surprisingly hard to articulate. This article discusses what corporate culture is fundamentally composed of, and how you can recognize the culture within your own organization. It provides three major recommendations for identifying the often-amorphous "something" that determines how your organization operates, including collecting and sharing employee engagement data, even if it doesn't match your official script; encouraging and listening to employee stories about their own engagement; and showing commitment to culture from the top down.
7 Game-Changing Corporate Culture Trends – Yoh - @YohCorporate
Corporate culture is a living, breathing entity with its own trends and growth. This article suggests seven of the most important new trends that affect company culture that you can adopt if you want to keep up with the times – or even establish your company as a cultural leader. The trends include unlimited parental leave, college benefits for employees, unlimited vacation time, an increased demand for flexible schedules, an increased emphasis on mindfulness and bullying, and the fact that millennials are now the majority generation in the workforce.
Is Your Culture Keeping Up With Your Growth? – SHRM - @WeKnowNext
Business growth is great, but you need to make sure that your company culture keeps pace with its size. This article discusses the difficulties of making sure that the culture you want is sustained when your small company experiences dramatic growth. It mentions lack of openness, isolated employees, and the development of cliques as signs that your flourishing company's culture is lagging, and recommends strengthening internal communications and tracking and quickly responding to any problems as actions you can take to make sure your culture stays strong.
Is Your Culture the One You Want? – ERE - @ERE_net
Did you deliberately cultivate your organization's culture? The answer is usually no. Culture often arises by default rather than design, but the increased attention to company culture means that many leaders are taking a hard look at the culture they have. This article discusses how leaders can be more intentional about their company culture, highlighting two questions: if the culture you have if one you want are and proud of, and if the culture is purposeful, positive and productive. It highlights the examples of two different companies to show culture can fall short, and recommends positive, values-based cultures as the most effective for company success.