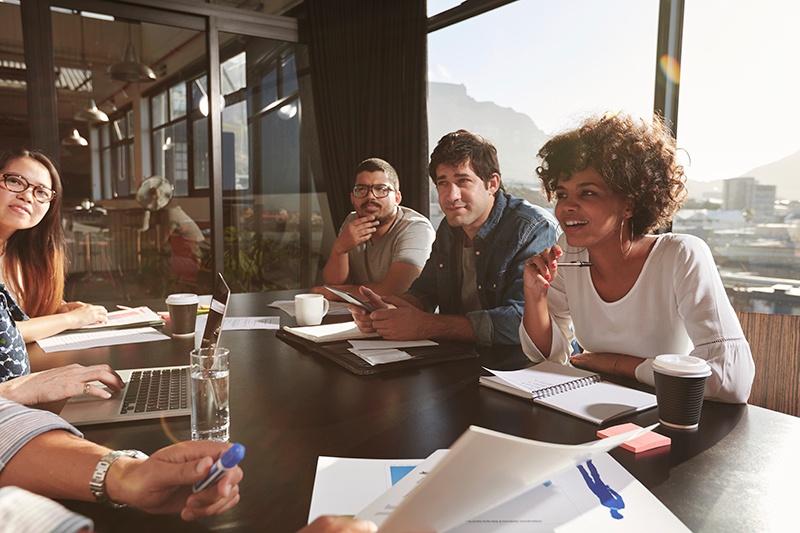 The business world is one that is continually changing, but one thing that is perpetual in business is the fact that you need the best employees available to grow and succeed.
And how do you get the right employees? You come up with a bulletproof recruiting strategy that enables you to build a collection of talented people that can make your company a force to be reckoned with from the bottom up.
One of the best ways to achieve this is by creating a stable recruitment program and measuring its results using the correct metrics. But it isn't as easy as that; here are four key things to consider when building a recruitment program.
Analyse your environment
One of the first things that you need to do when building a recruiting program is the evaluation of your company and the positions that you want people to fill. A great thing to do is to make an extensive list of each position in the company and next to each role write down every single trait needed for someone to flourish in the position.
To get the most out of your list you need to keep it both reasonable and short, so make a list of five to seven attributes that you find desirable for the role. This is the most effective way to make the selection process work in your favour.
Suggested reading: Recruiting challenges and how to overcome them
Know your strategy
Once you know exactly what you want from an applicant, you need to come up with an iron-clad strategy to get the candidate interested in the position as well as finding out if he or she is the right fit. And while you shouldn't carve out a one fits all type of strategy as everyone is different and what applies to one person might not apply to the other, you still have to make sure that there is a game plan figured out before you set things in motion.
This means testing the application process, prioritizing social networking sites, creating a social media account, carving out a demographic, figuring out a scoring system for each stage of the application and generally keeping track of what you think makes a good applicant.
Interviews
Possibly the most important step in the recruitment process is the interview stage. And it's not as simple as having a conversation with the applicant and seeing if you can get on with them or not. While that is important, there are other things to consider if you want the best out of your recruiting program.
Think about how long you want the interviews to be, what sort of questions you want to ask and what answers you want to hear back. Also, make notes of body language, eye contact, and general demeanour; these are the things that you need to know about someone you want to hire.
Evaluation
The best way to learn, grow and build anything is to evaluate both your failures and your successes. As you start implementing your chosen techniques make sure you keep note of how good or bad your process is and how your applicants respond to your methods. If you stay on top of your evaluations, your recruitment program will be efficient and continue to improve with time.
Suggested reading: Tips for a successful recruting strategy
Recruitment is the most challenging aspect of running any company or business because it is often directly responsible for how well a company or business does in its designated field. This is why building a recruitment program, and doing so in an efficient manner, is so important. If you are starting or reshaping a recruitment program, be sure to take note of the helpful steps above for the best results.
About the author: Mary Frenson is a Marketing Assistant at Checkdirector.co.uk, a new source of information on UK companies. Mary is always happy to share her marketing ideas and thoughts on business issues. In her free time she enjoys handicrafts.