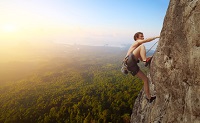 According O'Toole, Virginia Commonwealth University Professor of Economics, "Conditions in the labor market have improved in the first 10 months of 2014. In the first 9 months of 2014, private payroll employment improved by an average of 220,000 per month, up from 190,000 jobs per month in the same period in 2012 and 2013". This created a more competitive environment for the labor market and allowed employees to have more confidence in jumping from job to another, creating recruiting challenges for employers.
In Part 2 of this article on top recruitment challenges, our leadership forum speakers shares how to compete for candidates and how to reduce turnover.
Challenge #3: Competing for candidates
Why is this important? According to Staffing.org's study on external influences on staffing, competition is a huge challenge facing recruiters today and over 70% of those surveyed say that competition is increasing.
How you can overcome this challenge: Novotus' Director of Talent Acquisition, Melinda Gotcher explains, "It's really critical to understand the market for your talent. No matter what the industry or market you are in, you need to know the landscape so you can effectively compete. Ask yourself: who's the competition? What is their culture? What's the value proposition? Then see how your organization compares."
Let's say you're a small startup and the talent you need is already working for large corporation. You might not be able to compete with the benefits and salary that the large corporations offer, but that doesn't mean you've lost. Try leading with the perks of working for a small business, explaining how the job itself can lead to amazing growth opportunities that you wouldn't find in a larger business. If you know your competition well, you'll uncover more weaknesses they have in their culture that you can boast as a strength in yours.
Also, don't shy away from using employment branding as a tool in the process. What do candidates see when they go to your career site? Is there anything you can add to the experience that will increase the engagement level? Assess your site to ensure candidates will move swiftly and efficiently through the recruitment process so you don't lose them to another company with a better workflow.
Watch Webinar: Top Recruiting Challenges
Challenge #4: Reducing turnover
Why is this important? The cost of turnover is often underestimated, but as Novotus' CEO and Founder, Mike Mayeux, explains, "The secret to cooking well is starting with good ingredients. Nothing is going to boost the company more than filling the job with a high quality candidate." Therefore, when a high quality candidate backs out of an accepted position, it's a huge setback for the company and recruiter.
How you can overcome this challenge: When looking at how to drive quality of hire, it starts with on-boarding. If a company fails to get a new hire engaged in the first week of their start date, then the odds of losing that employee increase. To incentivize new hires to stay, create an on-boarding process/checklist that will get them engaged in the company starting on day one.
Watch Webinar: Top Recruiting Challenges
In addition to making sure a solid new hire doesn't leave in the first 90 days, it's also vital to weed out the poor performers. "It's worse to keep a low performer than it is to lose a high performer," Mike says. "One bad apple can truly damage the bunch—get them out of the company before they spoil the soup."
Additional ways to reduce turnover is to push for culture and recognition programs. The right culture will make high quality talent want to stay, while the recognition programs will help managers see if new hires truly are a good fit.
About Novotus: Founded in 2002 located in Austin, Texas, Novotus has helped thousands of hires in 2013 in the US and other countries with consistent 35% growth, year over year. Ranked #1 Mid-market RPO Firm by HRO Today 2014 Baker's Dozen, Novotus has an accomplished history of experience in the recruiting industry.