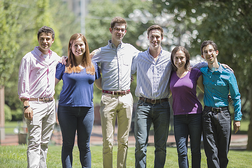 A healthy company culture isn't just crucial to an organization's success, but it is also necessary in retaining and hiring the best employees. The employees that care about company culture, or who are good enough to get a job elsewhere, will leave your organization if they don't think the current work environment is a pleasant one. Potential candidates will also consider your organization's company culture when looking at where to apply and where to accept a job offer.
According to a new survey from Software Advice, 30% of job seekers said they would apply with a company with a company culture described as "honest" or "transparent" in a job description. Honest/transparent was rated more highly desirable in the survey than fun, family-oriented, friendly and casual/relaxed. In fact, "fun" was the least preferred quality in a company culture, where only 11 percent of respondents said that a "fun" company culture would encourage them to apply.
Your Employment Brand Should Reflect the Truth as Well as What Employees Want
The desire for honesty and transparency is important to note, as many organizations may feel that it's essential to have a fun company culture or a fun work environment. "Fun" may not be bad, it turns out that candidates and employees would rather have a work environment built on trust before aspiring towards "fun" and "casual."
However, in this survey from Software Advice (which surveyed 886 Americans), respondents were also asked to define their ideal company culture. The question was open-ended, so respondents were allowed to use as many words as they wanted and whatever words they wanted to use to describe their ideal culture. Of the five qualities mentioned previously (fun, family-oriented, friendly, honest/transparent and casual/relaxed), honesty and transparent was mentioned just 6 percent of the time, the lowest percentage of those five qualities. Casual/relaxed was the top quality defined by respondents, mentioned by 9 percent of those who participated. About 4 percent said they didn't care about company culture or didn't know what company culture was.
Remember to Define Your Company Culture Prior to Your Retention Strategy
Simply slapping the words "honest" and "transparent" into the company description on job posts isn't going to be silver bullet to great hires and a shorter time-to-fill period. Much like the phrase "company culture," "honest" and "transparent" can easily be buzzwords that mean very little in practice. If your organization doesn't actually have an honest company culture, or doesn't take the time to define what a transparent company culture looks like in your organization, then adding those words to a job description won't help your recruiting and retention strategy in the long run. New employees will realize that the organization isn't what they thought it would be, and will search for a new position.
It can also be argued that using words like fun, casual, honest and family-oriented may not be all that helpful either. No company would say that their culture is dishonest or boring, but "fun" and "honest" may not be the best ways to describe an organization's company culture. It may be better to use examples, such as explaining the informal dress code to illustrate that you're casual or highlighting a flex-time policy to showcase that the company is family-oriented. Using examples of the various words you want to use to describe your company culture is great before and during a recruiting strategy. Finding examples helps defines the terms, and showing how you have a casual company culture can go much farther than simply saying you have a casual company culture.
After all, a company that's lax on the standards it upholds for employee productivity technically also has a casual company culture, although that type of casual isn't one that an organization wants to have.