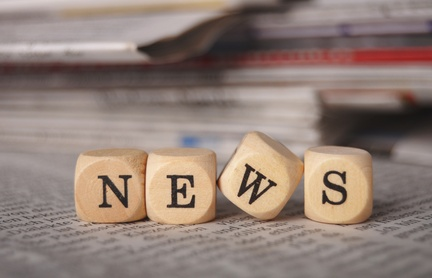 Since we didn't do a hiring and recruiting news roundup last week, this week's roundup features the best and most interesting articles of both this week and last week. As everyone settles back in until the next long holiday weekend, we've collected great news articles about employee turnover, talent acquisition, and other related stories.
Two Questions to Ask Yourself When Facing Turnover - @Hireology - Every company faces employee turnover. For some industries and some positions, turnover is just part of the picture and it can't be eliminated completely. However, turnover rate is a hiring metric that can be reduced, and reducing it involves asking two key questions. When reducing turnover, employers need to ask themselves if they are creating the right environment for employees and if they made the right hire in the first place.
5 Ideas to Consider for Your Talent Acquisition Efforts - @rpoassociation - When hiring managers and HR departments were surveyed about their levels of satisfaction with their current recruit-to-hire process, hiring managers were dissatisfied 35 percent of the time. HR was only dissatisfied eight percent of the time. If your organization's talent acquisition efforts aren't where you'd like them to be, then consider one of these five big ideas to energize your efforts for the last few months of 2014. One of those ideas is to survey your own hiring managers and HR staff, and do it more than once a quarter, to get better insights into what's working and what's not working.
Don't Write Any Old Job Posting - Make Yours Stand Out - @CBforEmployers - Nearly 80 percent of employers believe that a job posting is a direct representation of the company and its employment brand. This is good to hear, as many candidates do not go directly to a company's career site. They usually see a job posting on a site like Indeed.com first before visiting the career site for more information. A good way to make your job post stand out is to make clear the skills and qualifications needed to do the job, and state these instead of industry experience or "three years of using Microsoft Word." Skills and qualifications aren't the same as years of experience.
Turning 'Not My Job' into Great Personal Development - @marklukens - For many organizations, tasks and initiatives emerge that don't fall into anyone's purview. A startup that suddenly has a social media presence to manage might not have a dedicated social media or marketing person to work on those, so everyone is tempted to say, "that's not my job." Although employees should see these initiatives as great personal development opportunities, they are also great opportunities for employers to improve and to train their employees by delegating the tasks. Employees want career advancement and chances to learn new skills, and tasks that don't yet have a designated person to do them are perfect chances to invest in your own staff.
Recruiting and Logical Fallacies - Fistful of Talent - It's tough to overcome logical fallacies in hiring and recruiting. We're human after all, so we'll be swayed from time to time by someone's alma mater, or the fact s/he previously worked at Facebook, or the time crunch of needing to find someone right away so corners need to be cut. A great way to overcome logical fallacies is to measure every aspect of your recruiting process. If you believe one thing as a hiring manager, but the data says another thing, it's easier to avoid that bias.