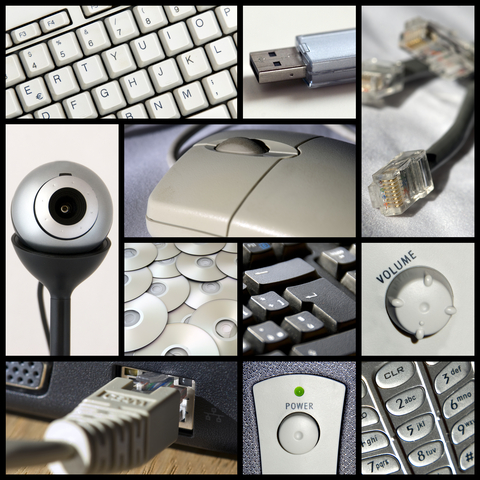 Technology isn't just something everyone is using to get work done and to stay connected. It's also impacting how employers recruit great talent and how great talent finds the right employer. Many recruiting trends for 2014 project that either new technology will impact recruiting, or that current technology recruiting trends are going to remain a big deal in the coming year. Below are our four biggest ways technology has impacted recruiting. The interesting thing about recruiting and technology is that it all works together. You can necessarily work with each of these in a silo.
Social Media Recruiting
Even though social recruiting isn't new, or even a new trend, there are a few social media tactics that will become more popular in 2014 and beyond. These include video interviewing and considering a candidate's social media profiles as part of the application, instead of a way to screen candidates. Perhaps the most crucial way to use social media in recruiting is to use it as a referral source. Over 30% of companies saw an increase in their referral candidates once engaged in social recruiting, and referral candidates are often the ones who stick around longer and perform better in their positions.
However, the big trick with social media is to not get too carried away, and to remember to have a relationship with potential clients. Social media doesn't mean that you don't have to talk to candidates, or that you should be only tweet jobs, or that social media recruiting is free because the platforms are free to use. Social recruiting has its own set of best practices, much like the recruiting process itself.
Applicant Tracking Systems
Applicant tracking systems can be the most helpful, or the most hurtful, technological impact on recruiting. It all depends on who you ask. Recruiters and hiring managers may say its a great tool for scanning all those resumes and finding matches, while job seekers may think the ATS merely hurts their chances by not considering the resume on an individual basis. With this in mind, an ATS can be best used by applying a trained hiring eye with the technology. Sure, the ATS is very good at helping a company meet compliance rules, but it's not very good at reading PDF resumes or determining that "professional experience" or "career achievements" could mean the candidate's work experience.
Mobile Recruiting
Over 60% of recruiters say this is a top trend for 2014, so pay attention. At the very least, your career page should be optimized for the mobile experience. This allows you to reach passive candidates much more easily, but if done well, it an provide a great impression of your brand. Sixty-one percent of people said they have a better view of the brand based on the mobile experience. Beyond the career page, employers ought to think about improving other aspects of the mobile user experience. This would include creating a mobile-friendly application process and improving your load times as much as possible. These two factors will lose potential candidates if they aren't fast and easy to use.
Job boards and Career pages
This aspect of recruiting and technology isn't new. Job boards are over 15 years old, and career pages were possible ever since companies could put up a website. However, technology introduced after job boards and career pages have changed how to use these recruiting tools effectively. Mobile recruiting dictates that career pages need to be optimized for mobile, and that positions posted on job boards and career pages ought to be shared on social media also. Social media sharing means the message can be accessed through mobile, such as someone checking their Twitter feed on their phone. An applicant tracking system can help to quantify how many resumes came through the job board, versus a referral or social media source.
How do you think technology has impacted recruiting? Where has it had the biggest impact? Let us know in the comments!