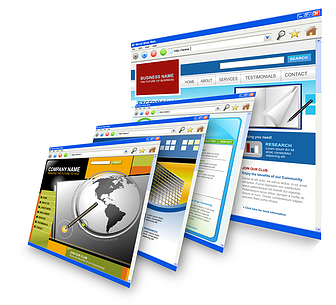 The average person spends about
13 hours per week online
, and for many people, some of that time is spend job hunting. Sure, they're trolling the popular sites such as Indeed, Monster, and
Careerbuilder
, but there's more than that when it comes to recruiting websites. Here's our list of the 6 recruiting websites all recruiters ought to be using:
Your Company Website - If you're not using your own website to advertise open positions and to recruit candidates, then you're missing out on a valuable opportunity. Not only is this a free way to advertise those positions, but you can advertise the position as well as the company and your employment brand.

Glassdoor

.com - If you're interested in boosting your employment brand, then a good website with which to do that is

Glassdoor

.com. Besides job listings, employees and companies can also post salaries, interviews, and reviews. It's a great way to highlight aspects that could make your position more desirable to a potential candidate than a competitor's.
LinkedIn - When it comes to using social media for recruiting, LinkedIn is the best choice. Potential candidates are putting their best foot's forward, and if you have a company profile on LinkedIn, then the open positions can show up there as well. LinkedIn is particularly useful if you need to find candidates with specific skills or experiences.
TalentBin -

TalentBin

taps into the power of networks and referrals by making it easier to search through the social networks of your employees to find potential candidates. Okay, this one isn't quite a website, but it certainly beats crawling through all the social networking sites to look for possible candidates.
Craigslist - Not everyone who applies through Craigslist will be a quality candidate. However, that doesn't mean quality candidates never apply through Craigslist either. It doesn't hurt to put an ad in, especially since it's free and the ad can easily be taken down once its filled.

TheLadders

.com -

TheLadders

.com is a great recruiting website because it's not a one-size-fits-all sort of site. Ladders comes with several different options for recruiters, such as Passport, where you can post as many jobs as you'd like; Premier, if you have one position that needs to get filled fast; and

RecruiterLicense

, if you want a solution that's tailored to your needs. There are other options that are a bit more robust, as well as a ton of resources for recruiters.
What makes these recruiting sites so valuable is that they allow recruiters to pull in potential candidates instead of throwing the net of open positions out there and hoping to catch one or two good ones. Of course, this isn't an exhaustive list. Got any recruiting websites that you'd like to add to the list, like specific industry sites? If so, put them in the comments below!