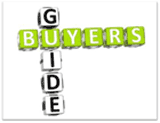 Great! You've decided that recruitment process outsourcing will help you reduce your hiring cost and/or time and get you better quality candidates! Now, you just need to find the best RPO company that will meet your needs and deliver good results. Where do you start?
How Was this List Created?
The Recruitment Process Outsourcing has compiled a list of characteristics to consider when choosing an RPO provider. John Younger, RPOA president and Accolo Founder, explains how this list came along:
These [qualifications] were born out of the RPOA members who have been leading the industry charge for over 12 years.
Having worked in hundreds of RPO relationships where these points were highly relevant. They were relevant not only at the beginning of the engagement, but even more so as the relationship evolved.
Losing clients who needed something on this list that was not provided to the level necessary (like coverage in other countries).
Successfully closing deals that were directly related to knowing how to ask these questions and listening to the client's response to determine fit.
As an RPO provider, knowing when to walk away from a deal because of poor fit between the client's expectations and what we offer.
Having had a large number of long term RPO relationships, understanding these elements was the key to mutual success.
What Are these 10 RPO Provider Characteristics?
To find the best RPO provider for your company, you not only need to outline your needs and goals, but you also need to look for these 10 things in RPO providers:
Size. If you're looking to hire high-volume projects, you need to work with an RPO that can support this requirement. Look for the number of hires the RPO supported in previous years as an indicator to whether or not they can support the number of your hires.
Industry. Not all RPOs can support all kind of industries. Most RPO firms specialize in certain industries such as technology, manufacturing, retail, etc. Look for an RPO that has a track record of supporting your kind of industry.
Business Department. Are you hiring for your sales department, marketing or HR department? Find an RPO that can the kind of candidates you're looking for.
Services. Define the RPO services you need and find a provider that can match this need. Some of the services you can expect from RPO companies include:

Candidate research for your recruiters
Compliance, tracking, reporting and audits
Full recruiting outsourcing for your company
Full recruiting outsourcing for part or all of your company
Full recruiting outsourcing for a project
Third party vendor management

On-site Support. Are you looking for an RPO provider who can provide full support on your location or partial support? This factor may not be a buying criteria for some, but if it's critical to you to have on-site support from your RPO provider, then make sure to choose one that has that option. Not all RPO companies offer on-site support, or provide it unless you ask for it.
Type of Hire. RPO companies can help you recruit for different type of hires including contract, contract-to-hire, full-time, and part-time.
Countries Supported. This is key if you are a company that's hiring outside the US, an international firm that's hiring in the US for the first time, or a US-based company that needs help hiring in one of its international branches. Most RPO companies support the United States, but not every RPO firm can staff a branch in Shanghai, or work with a Russian-based firm to establish an American presence.
Track Record. Does the firm you are considering have successful and happy customers? Have the firm delivered the results you want to others? If you'd like or you need to meet certain numbers, or a certain time frame, see if RPO firm has done that before. This might not be a necessity, since some firms may enjoy a challenge from time to time, but if it's an imperative goal for you, then choose one that has met that goal before.
Technology solution. If you need a certain technology solution for your recruiting and hiring needs, find an RPO provider that supports that technology solution. Some will do, some will not.
Likability. Last but not least, you should look for an RPO provider that you will like and like working with. After all, recruitment process outsourcing is a partnership relation and you'll have better results working with someone you get along with.
Outsourcing your recruitment can yield a lot of benefits. Finding the right RPO company can be challenging. This article outlined 10 qualities you should look for when evaluation your options. For a list of verified RPO companies, you can view a free listing of the RPO Buyers Guide.