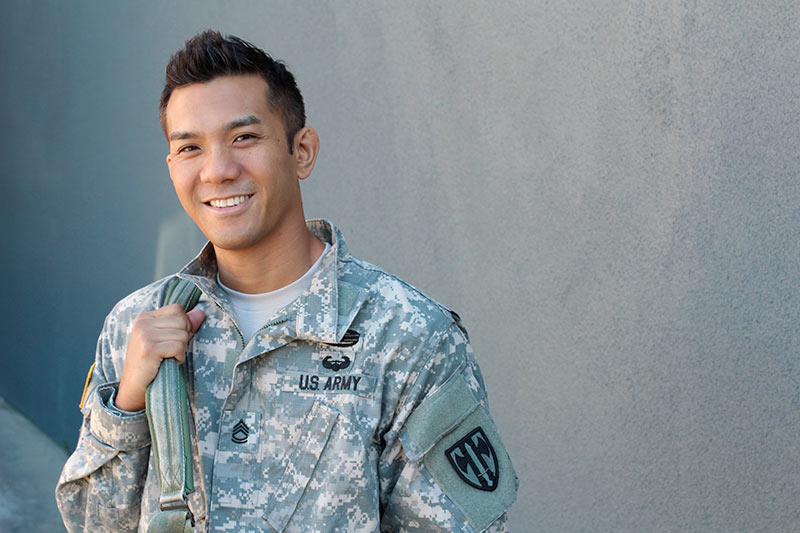 In this week's RPOA Weekly, we take a look at veteran recruiting with articles on veteran recruiting tips, the business sense of veteran recruiting, and what makes a veteran recruiting program successful.
The Missing Link: How Veteran Recruiting Can Solve the Job Mismatch – RPOA - @RPOAssociation
Right now, the job market can feel like trying to fit a square peg into a round hole. There is a misfit, or gap, between the available jobs and available workforce, and this article investigates the why behind the gap and how to fix it. It cites statistics on unemployment and job availability to make the point about the gap's existence, then suggests that one way to fix the gap is through veteran recruiting. The article recommends six steps your company can take to implement a successful veteran recruiting program, including identifying which positions are best for veterans, if any additional training is needed to fill skill gaps, leveraging your existing veteran workforce, and training recruiters and hiring managers to attract, interview, and on-board veteran employees.
Veteran Recruiting: Putting Real-Life Heroes to Work – Yoh - @YohCorporate
The best way to find out whether a veteran recruiting program will be successful is to see someone else make it work. This article is a case study of a Yoh project where the client wanted to hire veterans, but didn't know where to find them. It discusses the steps that Yoh took to help the client find, attract, and recruit new veteran hires, including hiring an experienced military contractor who built a network of veterans that the client could tap to find candidates.
Why Hiring Veterans Makes Good Business Sense – SHRM - @WeKnowNext
Recruiting and hiring isn't just about people – it's about business. At the end of the day, you need to have employees that will be good for your company and deliver on their potential. This article argues that recruiting veterans is a smart move from a purely business standpoint, and uses the experience of veterans in civilian jobs, hiring managers and CEOs to illustrate the benefits of bringing veterans into your organization. The article also provides recruiting and retention tips for companies who want to improve their veteran recruiting game, with examples from AT&T and EY to show how big corporations can make their workforce a veteran-friendly place.
3 Myths About Military Veterans Your Hiring Manager May Believe – TLNT - @TLNT_com
Military recruiting can be a challenge for recruiters and hiring managers. According to this article, this difficulty is partly due to a lack of understanding about how military experience and skills translate into the civilian workplace, as well as some common misconceptions about veterans. The article lists and debunks three of the misconceptions that place a roadblock in the way of veteran recruiting, including the myths that all veterans serve in combat, that military skills aren't transferable to civilian jobs, and that all veterans have PTSD.
10 Success Factors for Military Recruitment – ERE - @ERE_net
What makes a veteran recruiting program successful? The answers are varied, and this article presents ten of the top answers from a recent Society of Talent Acquisition and Recruitment panel discussion on the topic. The discussion's top ten success factors include authenticity, or hiring not just to fill a quota, senior leadership buy-in, educating and involving hiring managers, making hiring managers accountable, aligning jobs opening with veteran's interests, and more.