How can companies compete for talent in a highly competitive job market? As the U.S. economy continues to add hundreds of thousands of new hires each month, the pool of candidates continues to shrink. Total nonfarm payroll employment increased by 151,000 in August, and the unemployment rate remained at 4.9 percent, according to the U.S. Bureau of Labor Statistics. Employment continued to trend up in several service-providing industries. In a previous edition, we learned about the conditions of the job market in 216 from the perspective of professional recruiters.
In this edition of #AskAnRPOExpert series, Advanced RPO President, Pam Verhoff, provides valuable insight on how companies need to adapt to new market conditions as well as develop effective talent acquisition strategies in order to survive in this economy.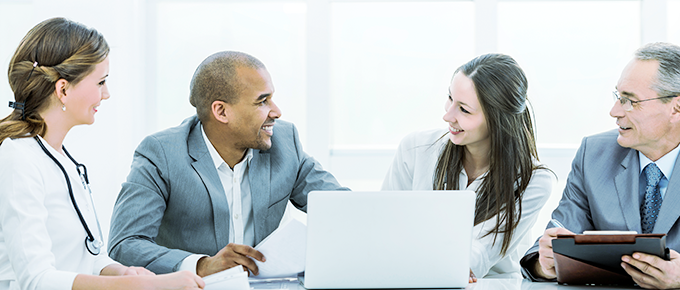 RPOA: How are companies adapting to the new hiring environment?
Verhoff: Many of the companies that we are talking with are reacting as much as adapting. This issue (the changing hiring environment) is one that requires modified thinking across the entire organization, yet most look only to HR/talent acquisition to change. Hiring managers need to listen to the recruiter and understand the available talent within the marketplace. Hiring managers should expect their recruiters to have market intelligence. This may require hiring managers to slightly adjust their specifications, however, the more closely they work with the recruiters, the quicker the position will be filled.
Organizational leadership also needs to adapt by including talent acquisition/HR in discussions around company strategy. Most corporate strategies are rooted in the people within the organization. The best executed strategy is done when it's based on detailed knowledge of the existing talent, coupled with a clear understanding of the talent that needs to be recruited to move the strategy forward.
Additionally, talent acquisition needs to have the appropriate team/skills in place to execute in an efficient manner. This may require investment in talent acquisition (both in resources and technology), but it's necessary to attain a high performance function. Organizations that haven't adapted in this way are reacting to extended vacancy rates and are challenged by quality of hire.
What does this mean for organizations from a talent acquisition strategy standpoint?
Verhoff: Talent acquisition strategy is more critical today than ever before. As organizations evolve and grow, their talent needs continue to change. Additionally, the needs and expectations of the talent are also much different than they've been in the past. We "live" on handheld devices, therefore the process in which we attract and engage talent needs to reflect today's reality, rather than expecting individuals to step through a lengthy application process. In my opinion, the only way talent acquisition leaders will be effective is to establish and effectively execute a talent acquisition strategy.
Following are some key elements that need to be included when developing a talent acquisition strategy:
Plan – it's critical to start by conducting a thorough analysis of organizational data, from business priorities/goals to performance, to workforce planning, and talent management. High performance organizations are ones that understand organizational needs (through data) and continue to alter talent acquisition goals to meet the needs of the business.

Source, engage and screen – identifying and engaging talent in today's environment requires a clear understanding of the needs and well as the tools necessary to attract, engage and screen talent. This includes best practices such as talent communities, candidate relationship management (CRM) tools, building effective search strings, employee referral management, assessments and video interviewing.


Acquire and onboard – presenting effective compensation plans is necessary to hire the right talent. Once you've hired them, it's critical that the onboarding experience is thorough and positive, with the end goal being a fully engaged employee.
Can you explain how RPO is positioned to work in these labor market conditions. What gives RPO an advantage over other options?
Verhoff: The ever-changing labor climate is a key driver for companies to partner with an RPO provider. Recruitment process outsourcing provides resources, technology and thought leadership to the talent acquisition function. When you select the right RPO firm, they provide an operational model that scales with the ebbs and flows of your recruitment needs. It's very costly to develop this type of scalability with an in-house recruitment model.
RPOs bring very specialized recruiting expertise and technology solutions. Your team may include a technical recruiter, an accounting/finance recruiter and an engineering recruiter, rather than expecting one person to recruit across each of those functions. They also deliver technology solutions that not only drive efficiency in the hiring process, but also support candidate attraction, engagement, tracking and analysis, as well as building and leverage your employment brand.
Beyond resources and technology, the most powerful weapon an RPO partner can provide for you is thought leadership and implementation of best practices. When fully leveraged, this allows talent acquisition functions to very quickly shift from operating dysfunctional, to status quo, to high performance much faster than making all of the investments internally. An outsourced model is also managed by performance using service level agreements (SLA's), which often drives faster, more effective results vs. managing an in-house team.
About Advanced RPO
With over 20 years of hands-on experience in recruitment process outsourcing and talent acquisition, Advanced RPO possesses the industry's most experienced leadership and delivery teams devoted to building progressive RPO solutions that are highly tailored to clients' unique needs. Advanced RPO is part of the Advanced Group.