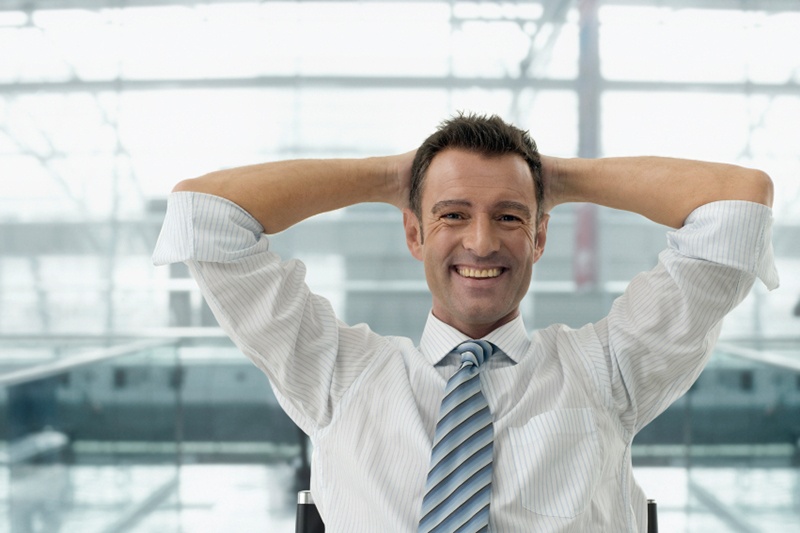 Recruitment process outsourcing (RPO), just as IT before it, evolved from increased complexity in the space. Today, in order to effectively recruit top talent for an organization, you need to navigate the existing labor market, become proficient in a relevant set of technologies, and nurture candidates, hiring managers, and the employer brand. Some of the biggest recruiting challenges organizations face include finding talent, hiring manager satisfaction, managing candidate experience, responding to scalability needs, performance reporting, and developing and maintaining the employment brand.
"Recruiting is tough... but it can definitely get better with RPO. This is especially true for smaller business with fewer resources," said Mike Palmer, Vice President of Customer Success at Accolo, a U.S. based RPO company.
Smaller companies have some unique recruiting challenges. Small organizations typically have some HR people doing some of the recruiting, but they also manage employee relations, training, payroll, compensations and benefits among other roles. Smaller firms also find it more difficult to manage hiring fluctuations throughout the year. For a company with around 250 employees, having a full time staff to manage 25-50 hires a year is challenging, especially when they don't happen on a regular monthly basis is challenging.
Recruitment process outsourcing (RPO) is a team of experts that take care of the people, process, technology and strategy of the hiring process.
"RPOs become your recruiting department, managing your employment brand behind your process," explains Palmer. When an RPO does recruiting for your company, they promote your jobs and speak to candidates as your brand (not the RPO brand.) This is a significant difference between RPOs and staffing firms or contract recruiters.
Recommended: Recruiting Agency vs. RPO: What's the Difference?
Another big benefit of RPOs is that they are source-agnostic. They source candidates through your employee referral program; they drive candidates to your website by marketing positions under your brand; they promote your jobs on job boards and social media; and they do direct sourcing or headhunting on your behalf.
How does RPO solve recruiting challenges?
Unlike other outsourced recruiting models, RPO is a strategic partnership that brings additional value-added benefits including:
Analysis and planning.

When run effectively, RPOs work with customers to understand the business needs of recruitment. They help you forecast your staffing needs, and plan the necessary resources to respond to these needs.




Extensive job marketing.

RPOs market customer jobs through job boards, social media, referrals, and networking to drive candidate exposure to your jobs and employer brand.




Sourcing and engaging talent.

In addition to finding talent, RPOs build up employment brand and recognition; engage talent prior to needing them through talent communities and talent pipelines; and source candidates in advance and with multiple sourcing assessment.




Candidate assessments.

RPOs assess candidates, bring them through the beginning of the recruitment process, make sure they have the core skills, competencies, and motivators to do the job.




Candidate care

. Managing the candidate experience is very important. RPOs help customers taking care of the candidates and managing their experience, whether they're being interviewed, hired, or considered for the job. Candidate care is critical for the employment brand.
"RPOs solve all your recruiting problems, and manage the entire recruiting process for you... And, it's not just for big business anymore," says Palmer.
Suggested: 3 Common Misconceptions About RPO (And What You Should Know Instead)
Benefits of RPO for Smaller Business
Outsourcing information technology functions in the late 90s was a big thing for Fortune 100 organizations. Many of them outsourced most or all of their IT functions to an outside provider. By the early-to-mid 2000s, an increasing number of Fortune 100 companies also started outsourcing their recruiting functions to third-party vendors. Currently about 85% of Fortune 100 organizations outsource all or a significant component of their recruiting to an RPO provider.
"We're seeing the adoption of RPO drives down into the small-to-midsize business as well," said Palmer.
Some of RPO benefits for small and medium sized businesses include:
Manage the hiring fluctuations throughout the year

Reduce total recruiting cost and dependency on staffing agencies

Improve hiring manager satisfaction

Reduce time-to-fill

Elevate employment brand

Improve candidate experience

Simplify hiring process

Save time for other duties
By outsourcing your recruiting to an RPO provider, you free your HR people from spending time on recruiting and managing third-party agencies, and help them focus on things that are more important to your business.
"RPO is a strategic approach to hiring."
For more information on RPO for smaller business, watch this webinar: RPO for smaller business? Really? Discover why RPO is a match made in Heaven for smaller businesses just like yours.