If your recruiting strategy doesn't include social media, you're in trouble. Social media recruiting is everywhere, all the time, and companies are jumping on the bandwagon to develop their employer brands and connect with potential recruits online. In this week's RPOA Weekly, we take a look at the state of social media recruiting and how it defines the recruiting strategies of the future.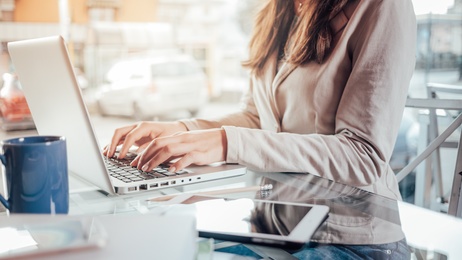 What Does Your Social Media Recruiting Strategy Say About Your Company? – Yoh - @YohCorporate
In today's digital world, social media is one of the best and most effective ways to develop a cohesive digital employment brand. This article defines social media recruiting as both a strategy and a tool, and goes into detail about how to get the most out of both pieces. It concludes with a list of social media recruiting strategies, including engaging with marketing and employees to share relevant social content about your company and determining how well versed your recruiters are in the social tools that your company uses to recruit.
The Most Buzzed-About Social Recruiting Posts of the Week – ERE - @ERE_net
Sometimes you learn best by watching the experts in action. This articles provides insight into the most popular and talked-out social recruiting posts of the week. It highlights the Air Force's winning combination of #ThrowbackThursday with #Womenshistorymonth to create a post with more than 21,000 likes, and cites Disney as the master of social recruiting. It links Disney's popularity as a workplace with its relentlessly positive promotion, and concludes with a recommendation of how to build a Twitter following for yourself.
5 Ways Companies Can Stand Out in Social Media Recruiting – RPOA - @RPOAssociation
Social media recruiting is a way to reach thousands of potential employees, but it's a very crowded space. For your company's social media recruiting to be effective, you need to stand out from the crowd. This article suggests five ways that companies can stand head and shoulders above the social recruiting competition, including making your social media personal and personable, emphasizing quality posts over quantity of posts, rewarding your followers, and following the leads of social media recruiting rock stars like Zappos.
ESports – An Under-The-Radar Social Media Community that Recruiters Should Use – ERE - @ERE_net
Social media recruiters are always looking for the next great source – untapped, filled with millions of potential recruits who are technologically savvy, involved and active. This article claims to have found just such a source in eSports, a community where people watch and compete in electronic video game competitions. The article gives some background on the community and lists the reasons that it is an ideal recruiting source, including its openness, highly skilled members, media opportunities, and face-to-face opportunities. It also suggests ways that recruiters can start moving in to and recruiting in the community, and concludes with the idea that since assembling a winning video game team is all about recruitment, some of your best new recruiters may be waiting there as well.
How Social Media Killed the Recruiting Star – Yoh - @YohCorporate
Social media has changed the world, and it has definitely changed recruiting. It makes communication constant and has brought potential employees from half a world away to just on the other side of the screen. This article examines some of the platforms and processes that social recruiting uses to spread its net far and wide, and concludes by listing some of the business benefits of social media recruiting. These include the digital exchange of data, cost-savings, greater ROI on exposure, and a faster hiring process.