In today's competitive recruiting world, your recruiting efforts can sink or swim based on your employment brand. Your employment brand, or how your company is perceived as an employer and workplace, can have candidates beating down your door but it takes consistent and conscious effort to develop an employment brand with that effect. In this week's RPOA Weekly, we take a look at the recruiting effect of employment branding.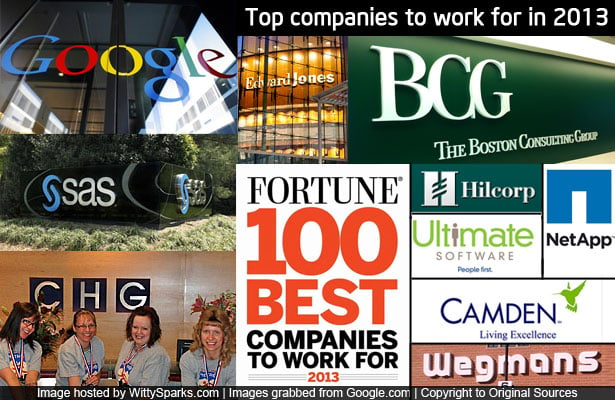 6 Ways to Build and Grow an Employment Brand Worth Talking About – Yoh - @YohCorporate
To stand out in the increasingly competitive world of recruiting, your company needs to have a top-notch employment brand. This article suggests six ways that you can build your employment brand, or how potential candidates and employees see you as an employer. These six suggestions include concentrating on internal branding and retention, ensuring that all employees can deliver an effective elevator pitch for the company, making marketing your new recruiting partner, personalizing every communication with candidates from job postings on, and using data to establish a profile of your ideal hire and using the profile to strategically target candidates. Finally, the article recommends that recruiters remember that in the current market, candidates are in the driver's seat.
The 2nd Biggest Mistake in Employer Branding – Failing to Measure Employer Brand Strength – ERE - @ERE_net
Employer brand isn't just an airy-fairy concept that you can't possibly put numbers to. Instead, it's a directly measurable piece of your recruiting strategy, and its measurements can be used to show how your employment brand develops and progresses. This article gives twelve ways that you can directly measure the strength of your employer brand. They include a higher volume of qualified applicants, a higher hit rate on your corporate careers and social media pages, your firm's ratings and reviews on glassdoor.com, your score on LinkedIn's Talent Brand Index, your firm's appearance and ranking on "best places to work" lists, if employee referrals make up a high percentage of all hires and more.
How Do You Keep Your Best Employees from Quitting? – RPOA - @RPOAssociation
When a potential candidate investigates your company, he or she wants to know what it is like to work there and if there's a future with your company – in other terms, your employment brand. One way to improve your employment brand is to give employees the chance the develop and move up within the company through succession planning. This article defines succession plans and describes how your company can use them to keep your best employees and develop the skill sets and knowledge base that those employees will need to become leaders of your organization.
Why An Authentic Employment Brand is Vital to Recruiting – Novotus - @Novotus
Is your employment brand authentic? If it's not, it should be. This article discusses the importance of authenticity within your employment brand, emphasizing how defining company culture and branding is essential for successful recruiting. It also highlights the dangers of a negative employment brand, such as hiring the wrong people, and suggest ways to incorporate authenticity into your company's recruiting and onboarding processes and overall company culture.
The Biggest Mistake in Employer Branding – Failing to Measure the Business Impacts of Employer Branding – ERE - @ERE_net
Employer branding is essential to successful recruiting. This article introduces and defines employer branding, and approaches it as a business function. Like any business function, it's important that you are able to measure its business impact. The article recommends ten employer branding business impact metrics you can use to measure employer branding's effect on the overall business. These include better performing new hires resulting from your branding effort, increasing overall work productivity, increasing revenue from hires in revenue-generating positions, higher employee retention rates and higher employee referral rates, among others.