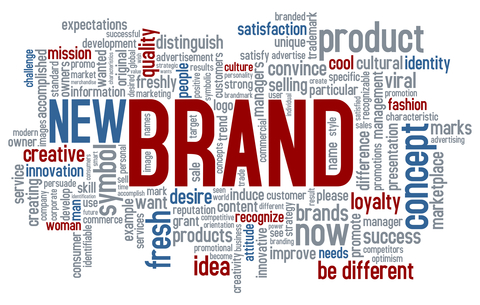 The 'brand' may seem like something only marketers would talk about, but when you think about it, recruiters and human resource managers are marketers too. They need to make the company look appealing to the potential employee, as well as find good people to fill important positions. It's called the employment brand, and it's something recruiters, hiring managers, and RPO providers ought to think about.
What is an Employment Brand?
The employment brand, is much like the normal brand for the company itself; it's the
"image of the company as a 'great place to work'"
. It's the way your company is perceived by applicants, potential candidates, and current employees. Much like a customer brand, this other brand also has competitors that are competing for the best candidates with 'images' and a sense of what the employer represents. And exactly like a customer brand, a company's employment brand is determine by the presentations as well as the reality of what's happening within.
What Makes a Good Employment Brand?
Management consulting firm Gallup (the same one that does all those polls), offers these five characteristics of an
ideal employment brand
:
credible, compelling, and connects emotionally with your organization's current employees and ideal recruits
marries the customer brand with the attributes of the workplace
uniquely differentials your organization from others
authentic, and aligned with the values and culture of your current and potential employees
speaks to targeted recruits and employees who are more likely to thrive in your culture and be aligned with your values and missions
How Do You Develop an Employment Brand?
If you've already hired your first employee, then you already have one of some sort. So, the first steps would be to assess the brand, define its identity, and to define the profiles of your top performers. In order for recruiters, hiring managers, and RPO providers to succeed in finding the best people, they need to know what constitutes "the best people" for the company as well as the position.
After this, gauge what your brand is by talking to current employees. This not only will provide a sense of what the brand is, but it also gets them involved in shaping the brand and communicating it. The components are not much different from the customer brand, as a value proposition and an engaging experience are still needed to make the brand a good one.
Finally, once the brand has become solid and ingrained with the company, create a brand marketing strategy and a detailed marketing plan. It's one thing to advertise your open positions, but it's another thing to make those positions stick out to potential candidates. This is especially critical if hiring in competitive industries or for competitive positions. People can work as a receptionist or as an accountant at almost any type of firm. Why should they work at yours?
To hold to the ideal brand, recruiters, hiring managers, and RPO providers ought to do more than just find candidates that can do the job, but find candidates that fit and brand and will eventually become great brand ambassadors. Recruiters, hiring managers, and RPO providers are marketers too, in a sense. They're just marketing to a different set of people.