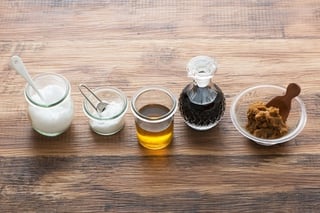 Recruitment processs outsourcing (RPO) is rapidly gaining in popularity as companies try to streamline and update their recruiting processes to cut costs and battle for top talent. However, some people can find RPO confusing. How does it work? What does it cover? Does it have any best practices? In this week's RPO Weekly, we answer these questions as we go through the basics of RPO.
(Re)Defining RPO Cost Models and Use Cases – Yoh - @YohCorporate
RPO is not a monolithic industry. There are different RPO services and models available that meet different client needs. To make the best decisions when deciding to pursue an RPO solution, pick the right provider and get the best results from your RPO program, you need to understand the different RPO options. This article explains different RPO models and give a real-life example of when one solution worked and another didn't. The article covers resource-based and performance-based RPO, going into details of team structure, program structure, culture and cost for both. It concludes by saying that RPO providers have a responsibility to educate their clients about which model is best suited to their goals.
RPO 101: What Do RPO Providers Really Do? – Yoh - @YohCorporate
RPO is an increasingly popular solution for companies, but there may be confusion about what it is, and what RPO providers actually do. This article explains what RPO is, starting with a basic definition, and explaining that it can be difficult to identify what each RPO provider does because RPO is a custom-tailored staffing solution that changes depending on the needs of the client. It gives examples of RPO services, including staffing process design, interviewing, and reference checks, to show how varied RPO solutions can be, and concludes with suggestions for picking the right RPO provider and a list of possible RPO program goals.
Are You Ready for RPO? – TriWorth - @WorldClassTeams
How do you know if you're ready for an RPO solution? This article answers that question by walking potential RPO clients through the three steps that they need to take to determine whether or not their company is ready for RPO. These include reflecting on goals to determine why your company needs RPO, determining which solution that meets your needs (project RPO, program RPO, or total RPO outsourcing), and carefully and thoughtfully determining the right RPO partner.
What Criteria are the Most Important in Selecting an RPO Partner – RPOA - @RPOAssociation
Once you've determined that you need an RPO solution for your company, you're faced with a potentially daunting prospect – choosing your RPO provider. There are a many different providers on the market, and you want to be sure that you're selecting the right one for your company and your needs. This article takes you through the six most important criteria to consider when selecting an RPO provider, including the provider capabilities, provider-company chemistry, cost, potential for partnership, and RPO provider experience.
The Six Steps of RPO Implementation – RPOA - @RPOAssociation
Once you've selected your RPO provider and determined the scale of the project, what do you do next? This article introduces the six steps of RPO project implementation, from right after the client selects the vendor to the end of the project. These six steps include, in order, the preplanning stage, the discovery stage, the design stage, the pre-launch stage, the lunch stage, and the post-launch stage. The first four stages cover the planning and testing of the RPO solution and technologies, and the last two stage cover the RPO solution implementation and project maintenance.