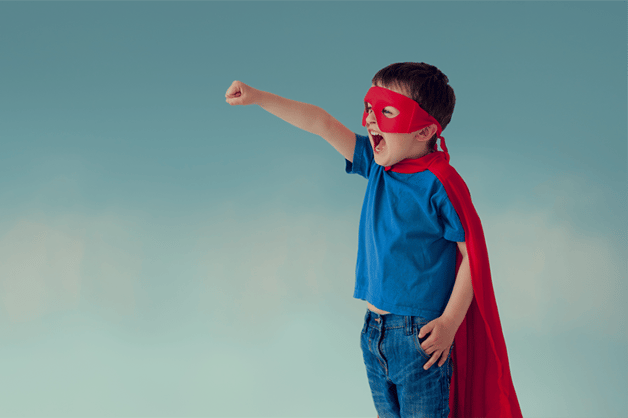 Imagine a sunny afternoon, you're driving along a beautiful mountain road, and the road is a little challenging, but you like challenges. You're going along without any worries; it's just a typical Saturday afternoon--then smash--a giant rock slide crashes into your car.
A ginormous rock slide hit Talent Acquisition (TA) in March of 2020. The COVID-19 crashed into the TA space without warning and disrupted all of its normal operations. Companies had to adjust their recruiting budgets quickly and lay off or furlough TA team members. This disruption caused companies to become more strategic and tactical than ever and shined a light on Recruitment Process Outsourcing (RPO) as viable and valuable talent acquisition solution.
COVID-19 Impact on Talent Acquisition
COVID-19 has impacted most of the economy in one way or another. The response of companies to its impact has affected talent acquisition across all industries. Companies have either stopped or slowed down recruiting and hiring. A recent Alexander Man Solutions study showed that 39 percent of its respondents stopped hiring when the coronavirus hit, 29 percent continued to hire, 14 percent started to hire for different roles, and 18 percent of respondents reduced their number of hires.
The study also reported that of companies still hiring, 31 percent laid off their talent acquisition team, whereas 52 percent laid off their talent acquisition team. With the layoffs, recruiters have had to work with limited resources.
In addition to companies giving recruiters limited resources to work with, they changed their recruiting budgets. LinkedIn's COVID-19 edition of its Future of Recruiting showed that most TA leaders expect their overall recruitment budget to decrease. However, budgetary moves seem more like changing of priorities than reducing the budget.
LinkedIn's report showed the primary decrease TA leaders expected is in travel and events. The pandemic ushered in the success of virtual meetings, virtual conferences, and virtual interviews. With this success and the fact that local governments won't permit in-person events until we stop coronavirus spread, companies want to spend money in areas that will help them keep a competitive edge.
And most companies are signaling that technology will help them maintain their competitive advantage. The LinkedIn report showed that 64 percent of the talent professionals expect their recruitment technology budget to stay the same or increase.
The pandemic is also causing TA leaders to choose between building their recruitment capabilities internally or using service providers. The Alexander Man report showed that most North American and European companies plan to develop internal recruitment capabilities. In contrast, a substantial majority of APAC companies plan to use service providers, specifically RPO providers.
The research firm Everest Group hosted a webinar called 2021 Outlook: Recalibrating for Resilience, where researchers shared their optimistic outlook for 2021. Based on the group's research, the host and Chief Research Officer, Michel Janssen, mentioned that the signs are in place for super growth in the business service sector, of which RPO is a part. Jimit Arora, Partner at Everest, said that he's seeing an increase in Request For Proposal (RFP) activity, "Which is focused towards driving down costs," Arora said. After dealing with this pandemic, it makes sense for companies wanting to work with a service provider that can help them drive down costs. Arora also noted two concerns of service buyers. Notably, companies are looking for service providers that are financially stable and have a high quality of performance.
An interesting aside, 49 percent of TA leaders participating in the LinkedIn Future of Recruiting report expect spending cuts for staffing agencies. This kind of spending cut can create opportunities for strategic partnerships with an RPO provider. RPO firms provide TA leaders with valuable recruiting strategies, offer affordable technology, and have the skills to optimize an organization's existing technology. Here are some more reasons why working with an RPO provider is a good idea.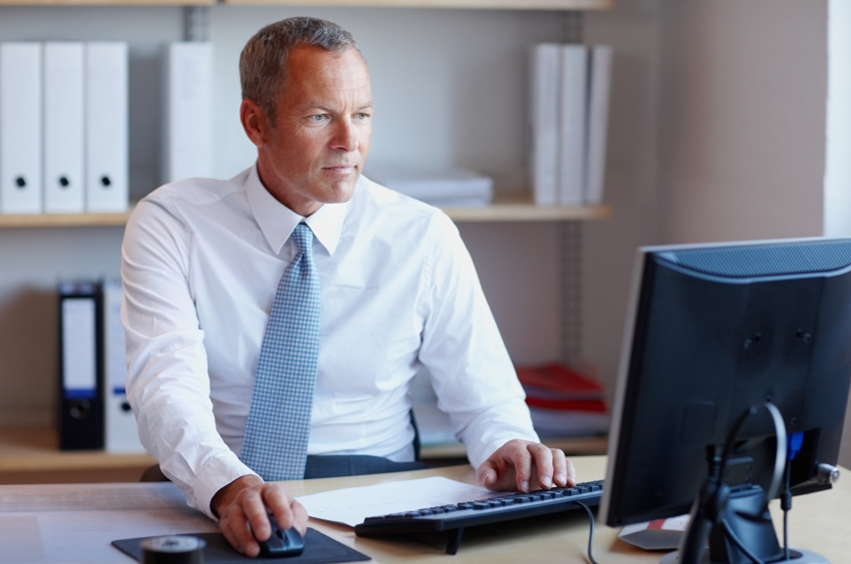 Why Working With an RPO Provider is a Good Idea
Fundamentally, RPO providers are, unlike staffing agencies. RPO firms assume ownership of the recruitment process's design and management and take full responsibility for the results. For example, during a panel discussion at the RPOA's Talent Acquisition Transformed conference, Jason Krumwiede, SVP of Client Delivery at Broadleaf Results, spoke about one of his clients who tested a new chat technology. The technology didn't bring the client expected ROI, so the client scrapped it and the RPO provider, Broadleaf Result, bore the costs.
Historically speaking, companies have worked with RPO providers in uncertain times and economic downturns to support change and provide structure they may lack internally. This kind of partnership occurred during the great recession between 2007 and 2009. The Everest Group noted in their 2010 annual report of RPO that in 2010, RPO providers doubled the number of deals they made in 2009.
Financially speaking, RPO firms are just as or more financially stable than they were ten years ago. Grandview Research valued its market size at USD 5.48 billion in 2019. And predicted its growth at a compound annual growth rate (CAGR) of 18.5 percent from 2020 through 2027. The two elements driving the RPO market growth are their ability to recruit and decrease overhead costs efficiently.
Something else to consider is that RPO firms offer excellent suites of technology. The Alexander Man report pointed out that some of the hiring challenges companies face now include sourcing and screening, process improvement for AI, and improving the candidate experience. An RPO partner can quickly plug into any existing system to streamline and strengthen the process.
Or, if a company is set with its technology stack but needs to optimize its TA functions, an RPO provider is best suited to do that. Cory Kruse, President at Orion Talent RPO Solutions, noted during the RPOA Talent Acquisition Transformed conference, "Both mid-sized and larger companies have implemented integrated HRIS systems like a workday or something that has different modules. They're still struggling at optimizing the different pieces of that, whether it's the applicant tracking a piece of it or something that allows for the throughput of candidates or communication or branding, or marketing. And that's where we fit in; we know how to optimize those, whether it's in, and we know what hooks into HRIS systems and what works together with it."
Impact of RPO on Talent Acquisition
As the pandemic winds into the end of 2020 and the first half of 2021, the economy is getting better. However, no matter the kind of hiring plans companies create, they'll still face the need to hire quality talent quickly once the economy fully recovers. And whether a company wants to improve processes and efficiencies of their talent acquisition strategy internally or buy recruiting services, a strategic partner like an RPO provider can positively impact everything from attracting to recruiting to onboarding talent.
A 2019 Aberdeen report, RPO and Segmented Workforce, showed the positive impact RPO providers have on hiring processes within best-in-class companies. The report highlighted that overall, RPO providers reduce the cost of hiring and help to build and maintain successful talent pipelines.
The areas that RPO partners have the most impact, according to the report, include candidate assessment, sourcing and screening, and talent and employer brand management.
The report goes on to state that best-in-class companies use RPO providers to:
Deep dive into the active and passive workforce for the optimal persona, culture, and job skills.
Gain a fuller understanding of the reality of the workforce.
Maintain a talent pipeline of top, vetted talent with or without openings.
Perform best practices to identify quality candidate matches and verify their claims of skills and credentials.
Decrease the workload of HR staff and hiring managers.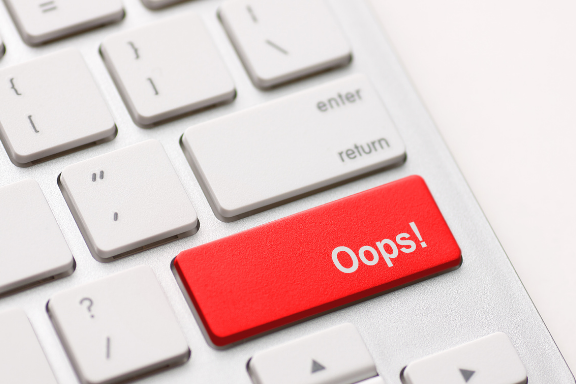 What Companies Miss Out On When Not Working With RPO
The Aberdeen report went on to talk about things companies could miss out on when not partnering with an RPO provider. The Talent Acquisition benefits a company could miss out on include:
Organizations that work with an RPO firm are 59 percent more likely than those that do not have a populated talent pipeline for their open positions.
Firms working with an RPO provider are 17 to 20 percent more likely than firms that don't use an RPO service to have a more than 50 percent high-quality workforce.
Companies that don't work with an RPO partner could see increases in turnover, decreases in tenure, and lackluster workforce development.
Companies that don't partner with an RPO provider could lose top talent because of down economic and labor market conditions.
In Conclusion
We, at the RPOA, are very optimistic about 2021. Most TA teams are experiencing some type of transformation from the COVID-19 disruption. And now that vaccines are coming available, the talent acquisition disruption will hopefully begin to level off. No matter its recruiting budget or limited resources, as the economy starts to rebound, companies will need to be ready for spikes in demand for quality talent. RPO providers will be in a unique position to help streamline and make any company's talent acquisition process robust and efficient.
To learn more about how RPO can positively impact your hiring process, please visit our RPO Academy for free RPO resources.