Are you getting overwhelmed by all the new developments in HR and recruiting tech? You're not alone. It seems like a new tool comes out every day, and trying to keep up with the changes can feel like trying to hold back a river with your bare hands. In this week's RPOA Weekly we look at the changing world of recruiting and HR technology, with articles that discuss how to use new tools to your best advantage, what developments are coming, and how to avoid technology burnout.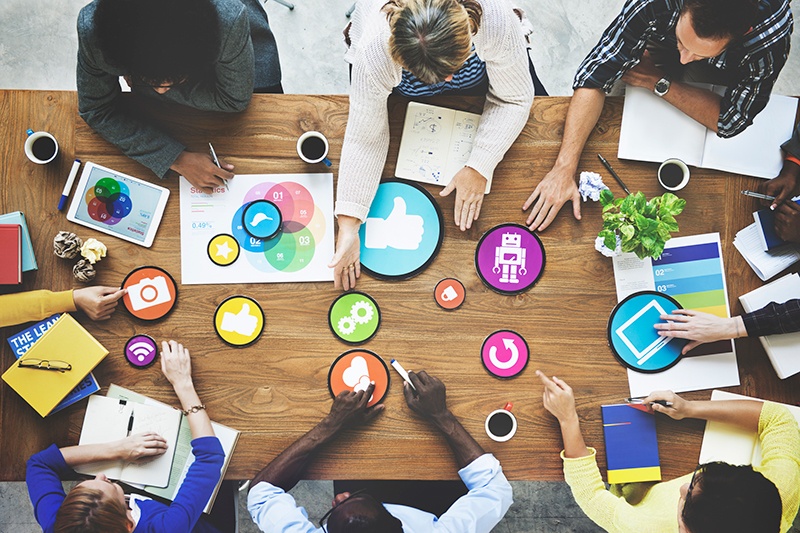 How to Use Personalization Technology to Cut Through the Recruiting Noise – Yoh - @YohCorporate
Have you clicked on something on Amazon, only to have ads for it follow you everywhere? Welcome to personalization technology – where brands strive to personalize your interaction and experience with their companies. This article discusses how recruiters can use personalization technology to set themselves apart from the crowd, and suggests three ways to go about leveraging personalization tech. These include researching the best practices and doing something different, making sure to not overgeneralize, and keeping the human touch in candidate interactions.
The Recruiting Times They Are A-Changin' (How to Stop Worrying and Love AI) – ERE - @ERE_net
Are you worried about robots replacing recruiters? According to this article, you shouldn't be. The article argues that what we call AI is just machine learning, not a true AI that could replace people in the recruiting profession. Instead, what the AI can do is simplify the small, fiddly tasks that take up a recruiter's time. The article focuses on the role AI can play sourcing, screening, and selection, and concludes by predicting that AI it will help recruiters be more productive in sourcing, will be a significant time-saver for screening, and finally will a decision-support tool for selection.
We Are All Tech Newbies, So Train for It – ERE - @ERE_net
Are you overwhelmed by the constant changes in your HR tech? Sorry to break it to you, but this is the new normal. This article argues that the days where you could master a technology and rest on your laurels are over, citing the constant round of updates and flow of new tools entering the HR space, and makes two recommendations for adapting to this new reality. The recommendations include embracing the need to constantly learn instead of resenting it, and retooling your training programs to teach your employees how find and implement solutions on their own.
How to Survive an HR Tech Invasion - Staffing Industry Analysts - @SIAnalysts
When you're overwhelmed with the influx of tech tools, it pays to take a step back and reframe the issue. How? By figuring out how to keep your employee and candidate interactions human. This article acknowledges that the constant flow of new tools can be frustrating, and recommends humanizing the tools you use to keep from burning out on them. It delves into what 'humanizing' recruiting and HR technology looks like, highlighting specific scenarios where putting the human touch onto tech tools will yield great results.
RPO Experts Talk Technology and Its Influence on Recruiting – RPOA - @RPOAssociation
Technology has revolutionized recruiting, and the pace of technological innovation isn't going to slow down any time soon. This article interviews the heads of two recruitment process outsourcing firms about the impact that technology has had on the recruiting field and their experiences with the new world of recruiting tech. Among the topics discussed include how technology has impacted recruiting over the last five years, how tech changes have affected business at a strategic level, and the greatest challenges recruiters and HR professionals face that can be improved or solved with technology.