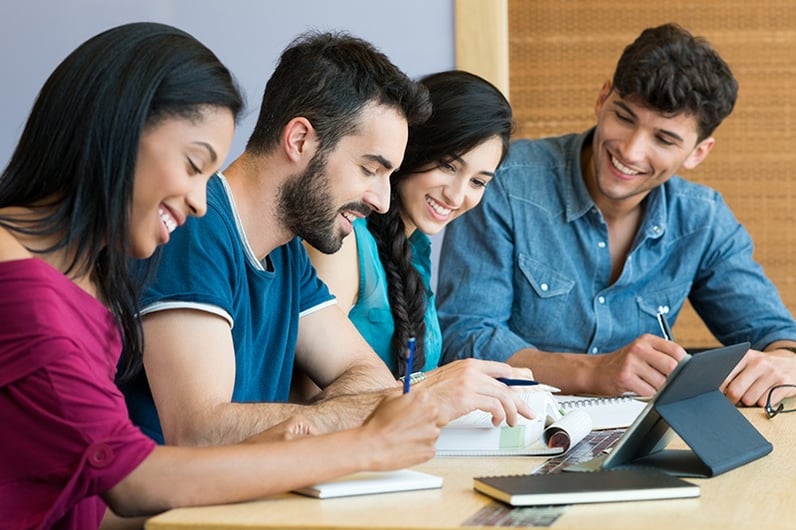 The advent of the millennial workforce has caused discussion, debate, and even some dismay. Millennials respond to and demand different things from employers than previous generations, and savvy recruiters will take note and adjust their strategies accordingly. In this week's RPOA Weekly, we take a look at best practices for recruiting millennials, with articles on millennial recruiting strategies, need-to-know information, and how your millennial employees can be the canary in the coalmine for your employee engagement.
Need-to-Know Facts About Recruiting Millennials – RPOA - @RPOAssociation
Millennials are set to dominate the talent landscape. They're already the majority demographic in the workforce, and according to this article, they'll account for 75% of the workforce by 2030. In this article, you can discover what you need to keep in mind when recruiting millennial talent to help you make the best possible decisions. Some of these need-to-know items include that millennials thrive on technology, are used to open and consistent feedback, and a reminder that they were born in a completely different era than their older counterparts. New recruiting techniques, new work habits and new opportunities are needed to attract the millennial set, and companies will find that adjusting quickly to new realities can net them the best new talent.
The New Millennial Recruiting Strategy – Yoh - @YohCorporate
The recruiting landscape has changed, and attracting great new talent depends on more than money. Learn how you can leverage millennial's social consciousness to reinvent your company and your open positions to attract the best talent that money can't buy. This article gives examples of how this strategy works, and recommends two specific actions employers can take to make the workplace as attractive as possible to a civic-minded generation.
Two Ways You Can Attract and Retain Millennials – TLNT - @TLNT_com
"Millennials are so entitled!" "Millennials should stop whining." Chances are, you've heard this said (or possibly even said it yourself). This author agrees – except on the topic of student debt. Find out two ways that you can attract and retain millennial talent by helping with major life expenses, and why this assistance is an investment in employee retention and loyalty that you'll won't regret.
Business Ethics in a Millennial Worls – Workology - @Workology
With their buying power and position as a significant percentage of the workforce, millennials are a force to be reckoned with. This article shares how millennials are shaping the business world to meet their needs and expectations in ethics, codes of conduct and business norms. Discover what the office life of tomorrow will look like, learn how quickly companies are adapting to the new generational demands, and find out the one item that millennials respond to more than any other generation.
Your Millennials Are Your Canaries – ERE - @ERE_net
If you're complaining about the millennials in your organization, it may be time to take a hard look in the employer mirror. That's the message of this article, which suggests treating millennials as the "canary in the coal mine" for employee engagement issues. The article dives into the causes and results of employee disengagement, but makes an unusual point – that millennials won't put up with a lack of engagement. Instead of becoming disengaged, uncaring and still going to work, millennials will make waves or outright quit if their employer doesn't meet their needs. As this article points out, it's a painful lesson, but one worth learning in the long run.