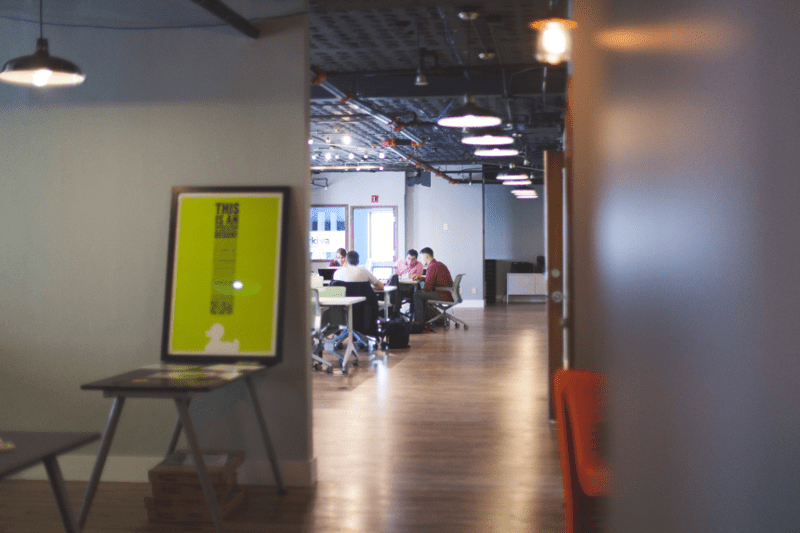 It's been a long time coming.
Seventeen years to be precise but it's finally here. Over the next coming years, millennials have, and will in mass, began their journey in the average workforce populations.
This process has already begun all over the world, in all sized businesses and by 2030, The Bureau of Labor Statistics predicted millennials will hold up to 75% of the overall workforce population. This may sound like a long way off but this process will start to take hold, fast.
But what does this mean for recruiters?
Having grown up in a world surrounded by technology and social media, companies have found themselves having a hard time when trying to recruit these generations of individuals, according to a recent survey. New tactics and processes are needed to entice new applicants and maintain their presence in the businesses of today including the emphasis that employers need to place on articulating their employer brand.
So, to keep all recruiters in the loop and ready for the next stage of the millennial boom, here are some must know facts to help you make the best decisions when it comes to recruiting the next best talent.
Experience Is Not Always Necessary
In some trades and industries, the majority of companies will not hire someone for a position if they haven't had experience doing it in the past. For millennials, this is simply an impossible requirement to ask for. With the majority of them just coming out of the first stages of lower and higher education, many millennials may have had one or two part time jobs but in most cases, nothing substantial.
It's worth noting that in today's modern world, millennials are set to be the most educated generation yet. Degrees are much more complicated to obtain and if you compared today's 21 year old with a 65 year old, you may find the results, in terms of education, staggering. Despite a lack of experience, millennials are renowned for being very hands on, driven and eager to get things done using new and innovative methods.
A Digital Driven World
Millennials have grown up where new technology is being released seemingly every single day. This can relate to any aspect of life, especially recruitment. Millennials thrive on tech and will tend not to look for job postings and vacancies in the traditional places that some companies would normally advertise.
Instead, try uploading to job websites and let them come to you. Individuals love to spend time on their smartphones, browsing job websites and having the ease of being able to apply for a job in a couple of clicks or taps. Make sure your applications online are simple and easy to use.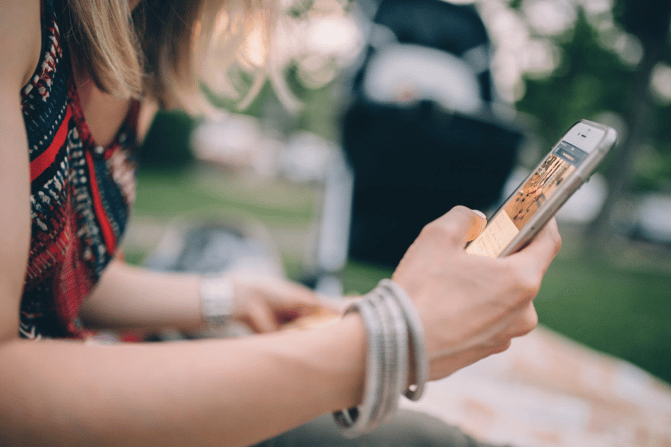 To put things in perspective, according to the Center for Generational Kinetics, 43 percent of millennials believe that job posts should be accessible by tablet computer and 39 percent by smartphones. Raymond Murphy, a recruiter from PaperFellows agrees, "More and more, we are seeing millennials come to us, asking us to create CVs, resumes and cover letters. This generation is extremely reliant on digital platforms yet cannot be expected to sit down and write out long cover letters and emails. Instead, millennials are looking for companies that utilize quick and easy applications that can be completed through a smartphone browser or app".
Communication Is Key
Whether you're recruiting or already working with a millennial, communication is of the utmost importance. Since social media dawned, these individuals have been sharing their lives online and crave feedback, which in these situations, is returned via likes, comments and re-tweets.
Millennials are used to this kind of feedback and being at work should be no different, according to the Harvard Business Review. Communicate openly with this generation, give praise where it's due and ensure you provide them with constructive feedback where it's due.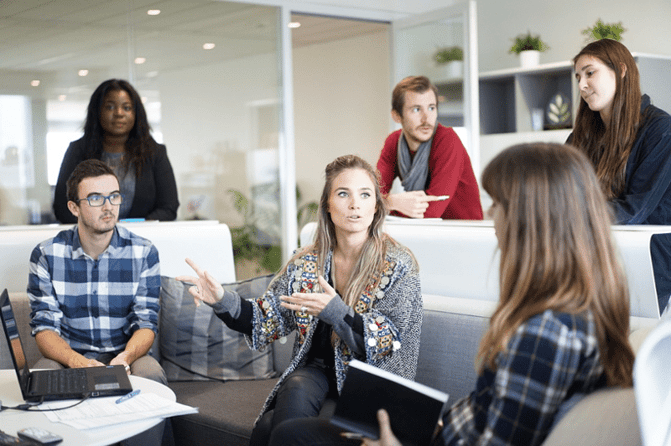 The younger generations thrive off these kind of open communication and it will only help them to improve their work and want to keep working hard for you and your company.
In regards to constructive feedback, or criticism, allow millennials time to learn and adapt to your business environment. These individuals can massively benefit companies if they are allowed the time to learn how everything works, how processes are carried out and how the company operates as a whole. With better understanding, millennials can deliver better results.
Millennials Dream Big
When referring to millennial statistics, it's important to note what kind of people this generation is. Nearly 92 percent of individuals think that some kind of business education is crucial in modern day society. On top of this, roughly 30 percent of millennials who attended college had their own business set up at the same time.
If even you have given a millennial a job in your company, this may not be their only job and they may be working for others or for themselves on the side. By allowing recruited millennials in your business to have the opportunity to create their own paths in your business and to have control in, for example, an upcoming project, individuals will take this on board and want to achieve the best results possible, benefiting both themselves and your business.
Born In A Different Era
When employing millennials, it's so important to remember that they were born in a completely different era to the older generations. This means they are much more susceptible to different styles of working such as flexible hours or opportunities to work remotely. Individuals also strive to find positions where they have the ability to live their own lives outside of work and they place heavy levels of attention on cultural activities and things like company progression.
It's renowned that some members of the older generation will find a job they are happy in and will continue to work in that position, doing what they have to do. Millennials are completely different. According to the report by PwC, they aim for the top and have a drive to succeed in anything they put their minds too. This means, to use millennials for their full potential, they must have the opportunities to do so. This will also help to massively boost moral and productivity.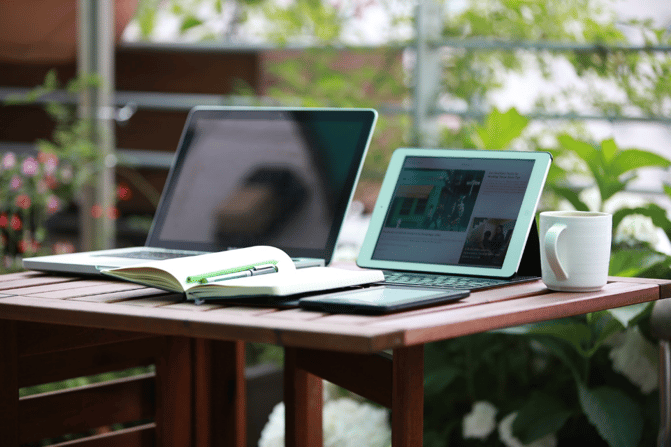 Colin Ellis, a recruiter from Academized stated, "Millennials place a huge amount of value on developing skills. If this generation feel as though they are not receiving adequate opportunities that help them acquire new skills or develop their existing ones, it can drive them out of a job. If companies offer frequent training sessions and opportunities, you will enable millennials to professionally grown themselves and ensure that they want to stay with your company. The millennial generation thrive from the sense of purpose and job satisfaction granted from new experiences. These opportunities give individuals the chance to apply their skills in varying ways and helps to make them more well-rounded employees."
Summary
Millennials are quickly becoming the driven majority in workforces around the world. These individuals can bring amazing energy and ideas to a company and businesses should take this on board and take full advantage. Not only will the individuals be happy and proactive but the rest of your teams will benefit, as will overall company productivity.
***
Brenda Berg is a professional with over 15 years of experience in business management, marketing and entrepreneurship. Consultant and tutor for college students and entrepreneurs at Assignment Help. She is always interested in ways which can help individuals reach their full potential.