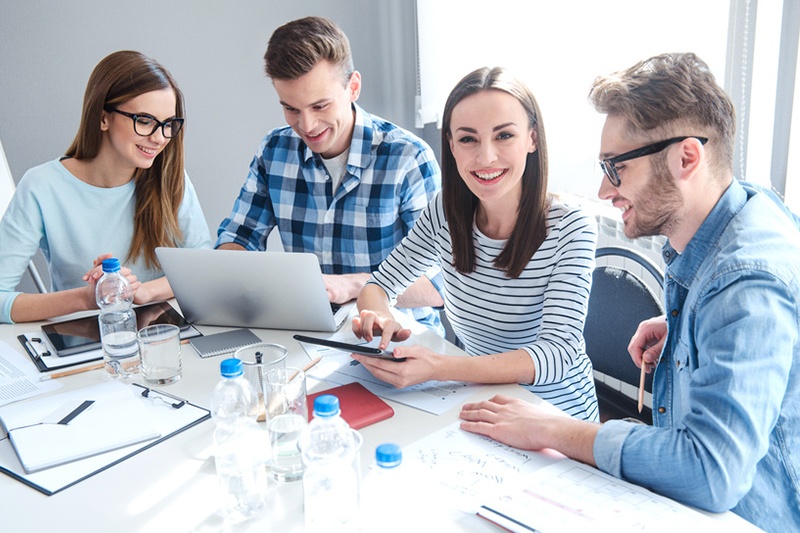 Many HR leaders think that big companies like Apple, IBM, and GE have talent acquisition all buttoned up with either huge recruiting departments or by using recruitment process outsourcing (RPO) to manage their recruiting function. What you may not know is that RPO isn't just for big business.
This week's #RPOA Weekly, features articles that make the case for recruitment process outsourcing for smaller business. For more information, join RPOA and Accolo on October 25th @ Noon EST for a free webinar to discover why RPO is a match made in Heaven for businesses just like yours.
Outsourced Recruiting – Not just for big business
The biggest recruiting challenge for smaller businesses is often their employment brand's ability to attract great candidates. Small businesses also tend to have less process rigor and consistency to recruiting. Read more about the recruiting challenges unique to smaller businesses and what makes recruitment process outsourcing the right option.
#AskAnRPOExpert: Accolo's Mike Tastle Discusses Common ATS Mistakes and How to Avoid Them
Learn the role an RPO plays regarding ATS's, common mistakes clients make when implementing them, and the level an RPO should be involved in managing them in this Q&A with Mike Tastle, Accolo's Senior Vice President.
AskAnRPOExpert: Getting Executive Buy-in for RPO
The most import key in the success of any talent acquisition strategy is, arguably, leadership commitment. But, how do you make the case for change to the executive team? And how do you win buy in and commitment before, during and post implementation? In this Q&A, John Younger, founder and CEO of Accolo answers these questions and more.
Strategic Recruiting: Are You Playing Checkers or Chess With Your Hiring?
In the recruiting industry, you can apply the same principles as chess: define the components of strategic recruiting, develop a long-term hiring strategy, and monitor your key performance indicators (KPIs) as you continue to make new hires for your company. Learn the breakdown of how this works.

Recruitment Process Outsourcing ROI: 7 Outrageously Overlooked Benefits – Including A Better Bacon Number
Making the case for recruitment process outsourcing ROI can be challenging, especially if you're not looking at the correct recruiting metrics and the not-so-obvious benefits associated with using RPO. This article looks at the obvious and those massively overlooked benefits of RPO.