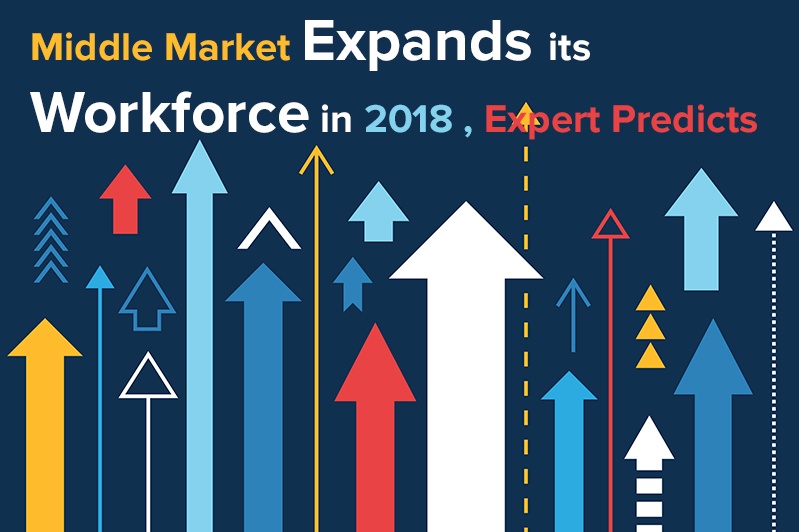 According to the National Center for The Middle Market, "In the third quarter of 2017, middle market companies continue to report strong growth, confidence, and optimism. At 7.0%, year-over-year revenue growth remains steady and the 6.4% growth in employment is well above the historical average. While confidence in the U.S. economy is down slightly from the first quarter of the year, global and local economic confidence remain near peak levels."
We wanted to investigate what the current state of the middle market means in terms of hiring and recruiting, and what the business drivers are affecting talent acquisition. To find out, we recently interviewed talent acquisition expert, Pam Verhoff, president of Advanced RPO, a recruitment process outsourcing company based in Chicago, IL. Here is an edited excerpt of this interview.
RPOA: What is the current state of the economy and labor market? How is this state affecting employers at the moment?
Verhoff: In the third quarter of 2017, many middle market companies continued to report strong growth, confidence, and optimism, as year-over-year revenue growth continued to stay steady and employment is well above the historic average.
We expect the economy will continue to grow in 2018, but at a slower pace than in 2017.
Manufacturing jobs are starting to come back to US due to automation and cost savings of shipping costs to produce locally. We expect the high growth jobs will be in robotics, computer operators for machines, 3D printing, etc.
Manufacturing sites will be highly automated running with a lot less people which will keep employee costs down – this will probably touch all levels within organizations.
Finding skilled labor will be tough and a fight for talent at all levels will increase as unemployment rate continues to decline.
We're personally seeing positive impact of the economy across most industries; companies are hiring.
Employers have confidence in the market and that translates to their willingness to expand their workforce. Still guarded, though, when it comes to expanding their internal recruiting teams with the most recent recession still top of mind.
What does the tight labor market mean to you and your customers?
With unemployment rate at record low and open job rate at record high, it is becoming more expensive for employers to find and attract the top talent in the marketplace.
Time-to-fill will become an increasing focus for companies as the market continues to tighten.
Hiring managers' expectations for candidate's experience level and qualifications will need to be reviewed to ensure alignment with current market conditions.
The ability to attract, engage, recruit and articulate an authentic employee value proposition is becoming more important every day across all industries and markets.
For some of our clients, passive candidates account for nearly 80% of all new hires. This is a significant shift from hiring source data from recent years.
What are the recruiting challenges and solution options for small- and mid-sized market, and how is RPO positioned to solve these problems?
Recruiting options for small and mid-sized (SMB) organizations fall under three general categories: 1) contract recruiters, 2) in-house recruiting, and 3) recruitment process outsourcing (RPO).
SMBs usually have a generalist recruiter that doesn't have strong functional experience in some key areas, causing them to resolve to paying for agencies and/or contract-to-perm recruiters.
Another recruiting challenge of SMBs is their ability to scale up and down with the changing needs of their company.
Recruitment process outsourcing (RPO) can scale quickly and provide functional recruiting expertise.
RPO is establishing the new norm in building a high-performing talent acquisition function.
In order for HR to be a strategic partner to the business, talent acquisition has to have a focus within the organization and RPO frees its resources and allows it to have that focus.
What type of business engagements are these organizations more likely to seek in this market?
We are seeing a higher demand in "project-based" hiring, these are recruitment process outsourcing engagements where there is an interim surge in hiring, so it makes sense for companies to engage with a partner to meet the short-term need.
End-to-end outsourcing is a viable consideration for many mid-sized, growing organizations. These organizations are typically deciding between whether to build out their recruiting function or outsource it. Recruitment process outsourcing has many advantages (link).
Contract hiring is at an all-time high; especially in the higher end professional segments.
We're also seeing more interest in skilled-labor/technical roles. Due to the increase in automation, the skilled technical roles require skill-sets that are new and therefore difficult to find.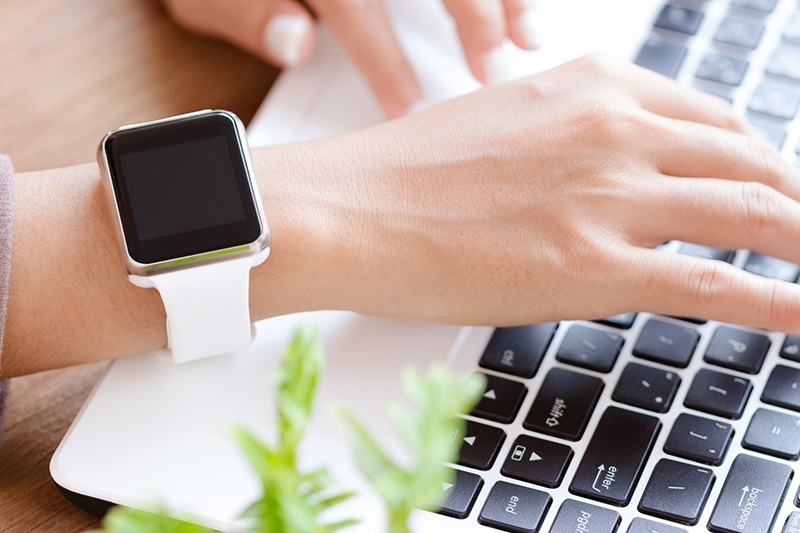 How are new developments in the recruiting technology space affecting you and your customers?
The talent acquisition software market is experiencing a flooding of products and services in the marketplace.
The challenge is identifying the ones that will truly make a difference in the recruiting space.
There is need to continue automating more of our business in order to drive efficiency.
Being a recruiting expert, we continually vet and test new technology as it comes onto the market, as well as, existing technology as it evolves and integrate with new platforms.
Most businesses – especially small/mid-size companies do not have the bandwidth to not only monitor new technology as it enters the marketplace but invest in the platforms that could make a big difference in their talent solution.
RPO is a holistic recruiting solution that brings technology with it to clients. With that comes greater value.
How will Google and Facebook entering the recruiting market affect the small- and mid-sized RPO markets?
Google entering the recruiting space is actually great news for the recruiting market. These large businesses are going to bring more tools for us to use and allow our sourcing strategies to become even more targeted, and our recruiters more effective.
Google and Facebook both already have an enormous database of existing customers and coverage. As a result, we can expect both to have a significant impact on recruiting at some point over the next few years.
The recruiter's role will shift, but it will not be replaced with technology – especially in the professional level hiring.
Are there any new policies or regulations on the horizon that you're keeping an eye on that might affect your customers or your business?
Verhoff: The biggest items we're keeping an eye on are the tax changes and how that impacts our clients, any ongoing changes to health care, and any shifting of global trade agreements or alliances. Changes in these alliances could have a rippling impact on various industries throughout Asia, the Middle East, and Europe.