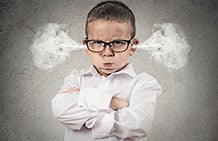 Nothing's more frustrating than watching months of work literally walk out the door. When a new hire decides to jump ship, it represents time, money and effort down the drain. In this week's RPOA Weekly, we take a look at how to keep your new hires from saying goodbye by identifying 'flight risks' and other high risk candidates, and developing processes to keep your new hires in-house and on the job.
Predicting Which New Hires Will Quit – A Checklist for Spotting Early 'Flight Risks' – ERE - @ERE_net
Are any of your new hires planning a quick exit? How do you know? New hire turnover is both costly and frustrating, because it means that not only is the position you just hired for still unfilled, you need to go back and redo weeks of work sourcing and hiring to replace the person who left. This article takes a checklist approach to determining whether a recently hired employee is on their way out, and presents a list of risk indicators that are broken into five approaches: checking on individuals who should be looked at first, looking at events that can trigger discontent among new hires, asking people who would likely know, identifying employees who are still in job search mode, and miscellaneous approaches like tracking negative work behaviors and taking note of underused new hires.
How to Predict High-Risk Candidates When Hiring – RPOA - @RPOAssociation
How do you measure flight risk? Historically, likelihood of early departure has been the one thing that employers couldn't predict or measure during the hiring process. However, this article presents Talent Analytics Corp.'s pre-hire flight predictions for potential and recent employees, which promises to give an accurate assessment of the riskiness of a given hire. It discusses how Talent Analytics Corp. took measurements that were initially intended to identify employees who needed to be reengaged and refocused the measurements on the pre-hire period, giving employers a chance to lessen their turnover and make hiring a safer bet.
Develop a Process for Limiting Early New-Hire Turnover – ERE - @ERE_net
Just because a new hire accepts a position, doesn't mean that they'll stay in it. New hire turnover is a serious business problem, and this article both examines why it occurs and makes suggestions for establishing a process to limit the issue by building in retention efforts. It suggests establishing the business cost of new hire turnover early on to ensure executive support of any new retention programs, then developing such a program using seven recommended steps. Among these steps are assigning new-hire turnover responsibility to a single individual, including retention action steps at each phase of onboarding, and identifying individual flight risks.
Selecting the Right Candidate – Staffing Industry Analysts - @execforum
A certain amount of turnover is healthy for a company, but too much can damage growth, performance and prospects. This article discusses how to limit turnover by selecting the right candidate in the first place, emphasizing the importance of the 'hire slowly and fire quickly' axiom and recommending companies rely on multiple tools to identify the best hires rather than recruiter's gut feelings. Some of these tools include a multi-step interview process, prescreening and competency tests, and checking references and social media.
How to Recruit Candidates Who Want More Than Money – Yoh - @Yoh_Corporate
Once you've recruited a new hire, what makes them stay? This article debunks the common myth that the biggest retention tool is a high paycheck by citing the results of Yoh's 2016 Best Places to Work Survey. Instead, the survey found that the openness and transparency in the workplace, strong leadership, and a sense of purpose were the most important elements to attracting, hiring and keeping survey respondents. This article examines each element individually, and suggests ways that companies and employers can incorporate them to keep employees and new hires in their jobs.