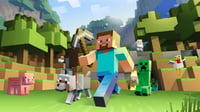 The Recruitment Process Outsourcing Association recently hosted a webinar entitled "Is Your Recruiting Strategy More Like Go Fish or Minecraft?" presented by Beth Miller with Headway Workforce Solution, and Richard Jordan with strengthening Talent. This webinar discusses the importance of having a well-planned recruiting strategy with the examples of the popular games Go Fish and Minecraft.
Don't Go Fish
In a Go Fish recruiting strategy, you know your objective, but you're using guesswork and repetitive actions to get there. In a Minecraft recruiting strategy, on the other hand, you're applying a strategic, well-planned, carefully-built approach that makes the best use of your resources and attracts the best candidates.
Steve to the Rescue
How do you apply a Minecraft recruiting strategy? Minecraft strategies use existing hire data to allocate resources where they will be the most productive. They consciously express the company's culture and brand, and use a multi-pronged approach to find candidates, including social media, reaching out to talent communities, and specifically targeting the best players in the field. These strategies also deliver a positive candidate experience over the life of the candidate's engagement with the company, from the first Google search to the hiring interview.
The Candidate Experience
Candidate experience is an aspect of a good recruiting strategy that can't be neglected. If you're trying to reach and connect with the best talent, an informative site and responsive recruiters will keep the candidates you want engaged in the application process. A candidate that has to search and search for information about the company and position, or has been kept waiting for a response, is less likely to pursue a position with you. Unhappy or frustrated candidates will abandon the application process, which results in talent loss for your company.
Employment Brand
An additional concern for companies is how a negative candidate experience can impact the company's brand. Sites like Indeed and Glassdoor provide forums for job applicants to comment on their experiences applying with different companies. If frustrated applicants post negative reviews of your company and your hiring process on these sites, other job hunters are less likely to apply and your brand will suffer. This can turn into a negative loop that feeds on itself unless you take proactive steps to upgrade the candidate experience with your company. The upcoming webinar describes steps you can take to improve your company's candidate experience, including updating job descriptions to be appealing and informative, making sure that your website does a good job describing your company, its values, and why someone would want to work there, and making the application process easier for candidates.
The Job Seeker vs. The Recruiter
In creating a strategic, carefully crafted Minecraft approach to recruiting, make sure to keep in mind what challenges the recruiting process poses for both the recruiter and the job seeker. If you understand and actively seek to mitigate the challenges that job seekers go through, they are more likely to engage with your company and your recruiting efforts will be more successful. Understanding the challenges that hiring managers and recruiters face and planning for them allows you to solve problems before they arise, and give you the tools you will need to implement a data-driven, successful recruiting strategy.
Learn More
In this webinar, the presenters discuss specific challenges that both job seekers and recruiters currently face, and suggest steps to take that will help you build a Minecraft strategy of your own. They also discuss how to build a business case for a robust recruiting strategy, and give examples of companies that are doing it right. The potential of creating a well-planned, insightful recruiting strategy goes beyond immediate hire results, affecting your brand perception and your long-term profitability. No business can grow without great people behind it. Listen in to the webinar and learn how to set your recruiting team and business up for success.