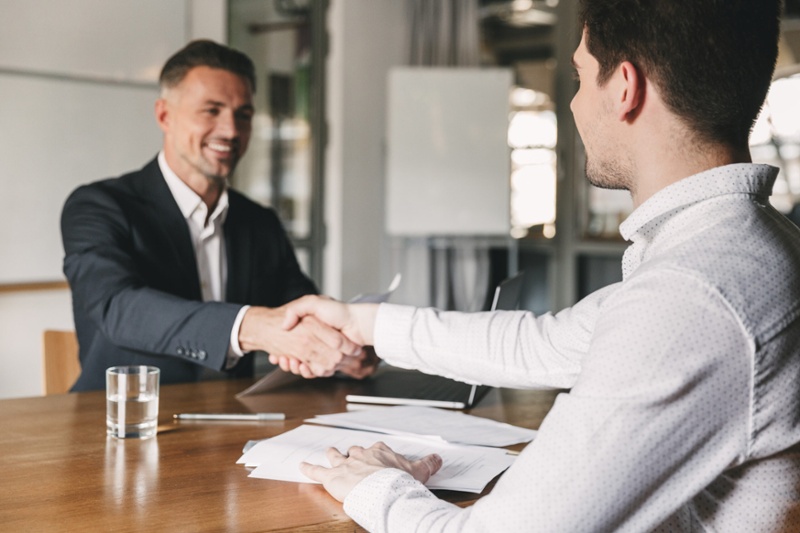 Despite current economic instability, hiring, and retaining qualified hourly employees remains a persistent challenge for many organizations. High-volume hiring is a particularly thorny issue for talent acquisition teams. However, employers and talent acquisition leaders shouldn't resign themselves to life as chronically understaffed organizations.
In our recent RPO Leadership Forum webinar, leaders from Advanced RPO discussed how market trends are shaping recruiting for hourly (non-exempt) and salaried (exempt) roles. They also discussed how employers can compete most effectively for the talent they need to operate effectively, grow sustainably, and innovate for the future. Read below to see what else was discussed.
Wage growth is moderating.
Unlike the jaw-dropping wage growth of recent months, Bureau of Labor Statistics data suggests that compensation growth is slowing down. In the webinar, Advanced RPO President and CEO, Pam Verhoff, explained a few of the factors contributing to this trend, including an increase in labor force participation. However, this by no means suggests that hiring the right talent is a cakewalk. Rest assured, skills shortages still stalk the land and recruiting is still a tough business.
Speed and pay still reign supreme in hourly recruiting.
When hiring for hourly positions, a speedy hiring process is a big advantage. The sooner a recruiter can get to the offer stage, the better. However, Mike Foster, Account Director at Advanced RPO, was quick to mention that while candidates for salaried positions don't want to waste time either, they typically want a more "high-touch" candidate experience with more opportunities to get to know the hiring manager.
Hourly workers are also highly motivated by your organization's compensation package. Competitive pay remains a primary method of attracting, hiring, and retaining high-quality hourly talent. According to Kevin Armstrong, a Program Director at Advanced RPO, "even small adjustments to [your] pay and bonus structure" can drastically improve the quality of hourly talent you're attracting.
The right recruiting team matters.
We're in a hot talent market right now. The quality and structure of your recruiting organization matters more than ever. Your recruiters might be well-suited to manage your salaried and executive talent acquisition needs, but quite often the people who excel in those roles aren't equipped to meet the speed and volume requirements associated with hourly recruiting. Your organization needs a specialized team for high-volume recruiting, as well as the ability to scale up and down as needs change.
In the webinar, Mike and Kevin shared an example from a client that manufactures batteries for electric vehicles. This company engaged Advanced RPO to provide full cycle recruitment services from hourly to salaried, all the way to senior executive level. Tasked with fulfilling such diverse hiring needs, Advanced RPO formed not one dedicated recruiting team, but two.
One team focused on all salaried and executive hiring. The other focused on creating a high-volume, high-impact hiring experience for hourly workers. This approach can work in almost any industry or organization because it allows recruiting teams to do what they do best rather than attempting to be a jack-of-all-trades.
Watch the full webinar replay today to learn how to best solve hiring challenges for hourly roles.