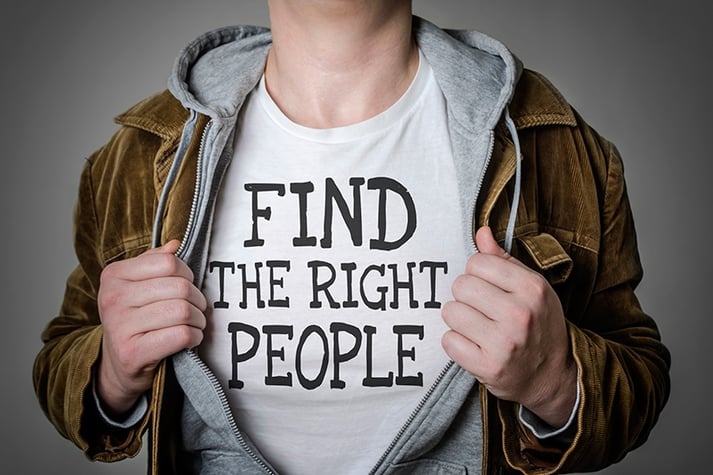 More than any other talent acquisition strategy, employee referral programs are one of the largest drivers of top talent in business. In spite of this fact, many businesses allow their program to languish untouched for months or longer after it has been implemented. Other businesses have the systems in place, but don't take full advantage of the possibilities of the networking potential of such a program.
A recent survey taken by CareerBuilder indicates that 88 percent of employers rate employee referrals as superior to other sources of candidates when it comes to a number of factors, including whether they fit in with company culture, how long they stay with the company, how satisfied they appear to be with their job, and whether they possess the skills to fill the requirements of the position.
Common Stumbling Blocks
There are two common challenges that keep businesses from getting the most of their referral program, says Patty Silbert, Director of Innovation & Market Development at Newton Talent, an award winning RPO based out of Pittsburgh, PA. Those challenges include maintaining overall awareness of the program within the company, and the process of the referral program itself.
Marketing the program on a regular basis is one of the simplest things a company can do to promote program health, says Silbert. "Most organizations build a program, offer monetary or prize incentives, and do little to promote the program with ongoing communication schedules."
The other challenges stem from the method which most businesses utilize to execute their referral program, largely a process consisting of pencil, paper, and spreadsheets – an onerous process when dealing with a multitude of referrals.
Suggested: Why Your Employee Referral Program is Broken
Tips For Making Your Employee Referral Program Work For You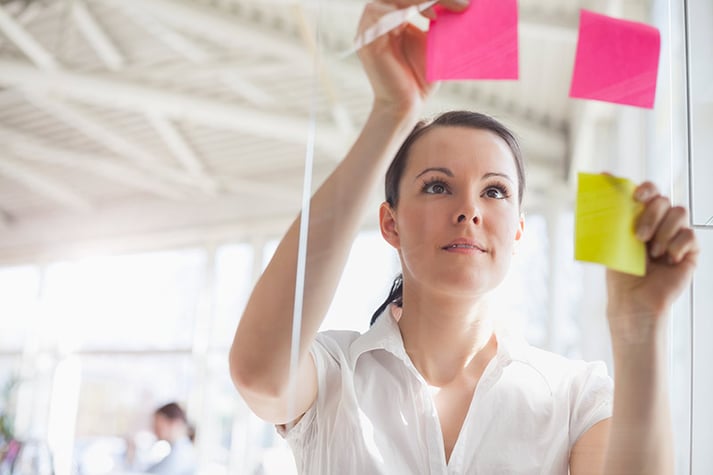 To start turning your employee referral program into a major driver of your top talent, start implementing this advice offered by Silbert into your employee referral planning.
1. Advertise your program
One of the first things you should think about doing for your employee referral program is branding it in some fashion, either with a name or theme, so that employees can easily remember it, says Silbert. "When first launching the program, a kick-off promotional party or company-wide event should take place to educate and inform everyone how recruiting should be an active part of everyone's role at the company."
After the kick off program, continue to regularly market your program through all means available throughout the year. This may include signage throughout the building, information tables in break areas, restroom mirror clings, and email and intranet site messaging. You might also consider sending information regarding the referral program and its rewards directly to employee homes – family members, friends and neighbors are all potential candidates for the program, acknowledges Silbert.
"Communicate early and often should be the mantra on marketing."
2. Choose rewards thoughtfully and carefully
Any reward for referring candidates to the company should be large enough to encourage participation in the program, but not so large that sustainability or unscrupulous behavior becomes an issue. Additionally, there needs to be clear limits on who can and cannot participate in the program. For example, many companies exclude executives from receiving any incentives associated with referral programs, says Silbert.
Setting an overall budget for the award can help determine what is and isn't possible. Trips or big-ticket items like motorcycles, cars or vacations can provide excitement around the program, and may be more effective than a simple monetary reward, explains Silbert.
"Including Senior Leaders and a Company's CEO talking about employee referrals gets everyone onboard of knowing that the program is credible."
3. Update the program regularly based on data
Each month should involve some level of review on the metrics of your program, whatever you decided those to be upon creation of the program. These metrics should drive the refinement of your referral program. Silbert recommends updating the marketing and communications surrounding your program at least quarterly given the importance of marketing is to the overall referral program.
Some key points to review include identifying what marketing communication efforts are gaining the most traction, says Silbert. Those that are underperforming can then be tweaked for greater effectiveness using the lessons learned from the more effective communication channels.
During collection of metrics and feedback, it can be easy to overlook a very basic aspect of the referral program: the job postings. Make sure these job postings are up-to-date, accurate, and are easily accessible for your employees. "Employees will rarely refer if they don't know what positions to refer for, and few are going to take it upon themselves to actively check in the internal job site for that information," warns Silbert.
Suggested: How to Create an Employee Referral Campaign
Want to know more about the value of employee referral programs? Or do you have a success story of your own to share? Let us know at info@rpoassociation.org so that we can continue to bring you informative and helpful content.