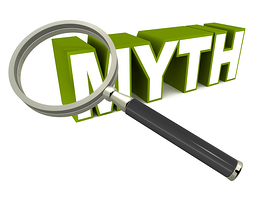 Like many things in life, there are a lot of misconceptions about recruitment process outsourcing, RPO providers, and RPO solutions. It's understandable, since solutions are often tailored to clients and can address a variety of challenges and utilizes a whole host of client services. However, these myths can get in the way of finding the right RPO solution or in even considering an RPO solution. Here are seven busted myths about RPO.
Myth 1: You Lose Control with RPO
Although you can outsource your entire recruiting process to an RPO provider, you never lose control with recruitment process outsourcing. In fact, you actually gain control with an RPO solution because you now have another company to hold accountable for metrics, reporting, and results. Of course, you actually only gain control if you choose the right provider and solution, one that is transparent about what it does and is willing to collaborate with your human resources department.
Myth 2: The RPO Provider Wins and You Lose
RPO isn't a zero sum game, and providers aren't selling discount services or offering a scam just to make quick buck in the recruiting game. A well designed and implemented RPO solution allows for both the client and provider to drive organizational success through productivity, efficiency and cost savings. This myth goes back to the previous myth. If you don't find a provider that is transparent, and you don't take the time to hold the provider accountable, then you could very well lose.
Myth 3: With an RPO Solution, You Have to Lay Off Staff
This is absolutely not true, as one of the hallmarks of RPO is that it work with your staff and HR department to improve processes and to fill the positions that need to be filled. An RPO solution doesn't necessarily have to be a replacement to your current recruiting staff. Naturally, it can be replacement for hefty headhunter fees or other inefficient solutions, but if your staff isn't the problem, you don't have to get rid of them with RPO.
Myth 4: RPO Solutions are Too Expensive
One of the benefits of RPO is that it reduces recruiting costs, whether that's through faster sourcing and hiring time, lower turnover, or overall improved efficiency. RPO has been proven to reduce overall recruitment costs by 15 to 40 percent on average for companies of all sizes.
Myth 5: It Only Works for Large Organizations
This may have been the case when recruitment process outsourcing was first introduced, but it's no longer the case now. Small and medium-sized businesses are more interested than ever in RPO services so many providers are taking notice and offering services that fit the needs of this demographic.
Myth 6: RPO is All or Nothing
It can be all or nothing, but it doesn't have to be. RPO can be anything from a full recruiting outsourcing, or to just filling a few hard-to-fill positions, or anything in between. There are also RPO providers that don't provide those all-or-nothing services, that specialize in serving a geographic area or a specific vertical.
Myth 7: Recruitment Process Outsourcing Will Cure My Recruiting Challenges
RPO will fix many recruiting challenges, perhaps all of them. However, an RPO solution shouldn't be seen as a way to offload your recruiting problems or as a silver bullet to fix them all. Recruitment process outsourcing is a relationship, and if you're not willing to do your part in that relationship, and to do what it takes to help your RPO provider cure your recruiting challenges, then expect to be disappointed with your solution and its results.
Are you interested in RPO? If so, then download our white paper about all sides of recruitment process outsourcing: the good, the bad, and the ugly. If you are considering outsourcing any part of your recruiting processes, then you ought to know everything about RPO so that you can make an informed decision about your solution. Click below to download it now.
Related Links:
Recruitment Outsourcing Solutions: An Overview
5 Easy Things to Do to Improve Your Recruiting Process