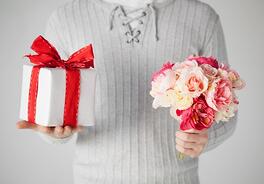 In recruiting, the one thing that matters is the hire. Technology, management, resources, and experience are important and can make a difference in whether or not there is a successful hire. But the hire is what matters because it's why you have an RPO solution and its why you begin your recruiting process in the first place. Great hires with your RPO solution mean RPO success, and there are things you can do as a buyer to help guarantee that success. Many of those things actually happen before RPO service agreement is solidified, so here are few suggestions to help guarantee a successful RPO relationship.
Learn About Team Structure & Implementation Process
Team structure is much more than knowing who's going to be working with you and knowing who reports to who within this team. It's also about knowing how your RPO provider is going to implement the solution and what they're going to be doing to make those great hires. An example of this is knowing whether your team is going to be dedicated to your account and open positions, or if they will be working with multiple positions, or will they have a team that's a hybrid of both. Another important factor to consider is whether or not the RPO provider has on-site recruiters or off-site recruiters. Learning about the RPO provider's team structure and implementation process will help you guarantee success by helping you to choose the right provider for your needs and organization.
Start with a Test Project or Division
Recruitment process outsourcing is a partnership, so before committing 100% to the partnership, start with a test project or division with an RPO firm. If you're still deciding between several firms, then have the competing firms do similar work among the test projects or divisions. Make sure that these test projects are done without the guarantee of a long-term commitment, or as part of a long-term commitment.
"Ask them to create a sourcing plan for one of your positions and to give some strategies around that," said Cory Kruse, chief operating officer at Novotus. "Any good RPO provider would surely be able to serve... some valuable information before a complete agreement."
Kruse says that it's important to "test drive" partnerships before making a full commitment, much like dating before saying your vows at the alter. Successful marriages aren't determined on the first date, and RPO success isn't determined by the first meeting. Test projects help guarantee success by allowing the chance for both the buyer and provider to get to know each other and to work with each other in a positive manner.
Determine Your Key Performance Indicators (KPI)
A KPI is different from your service-level agreement, although they are similar. The main difference is that a KPI doesn't have fees attached and are used to indicate a problem before the completion of the service-level agreement. This ensures that your RPO partnership is on track toward success while also regularly assessing the partnership according to agreed-upon metrics so that any issues can be solved before the agreement is terminated prematurely. KPIs should exist for both the buyer and the provider, and should also be adjusted if needed. Just because one side didn't meet the KPI at the first metric doesn't mean the entire project or partnership is doomed for failure.
You have an RPO solution and an RPO partnership. Now, how do you get the most of it? Our upcoming hour-long webinar answers that very question. It seems simply, but the reality is that many companies considering RPO, or even those actively engaged in an RPO partnership, don't realize what it means to really let go of their recruiting.
Join us for a webinar to explore the reasons why you should let go and let the RPO provider do their job, where we will:

talk about the elements of a healthy partnership that will allow you to let go and get results.
talk about what happens when you don't let go.
Spots are limited! Register for the webinar today to reserve your spot by clicking the button below!