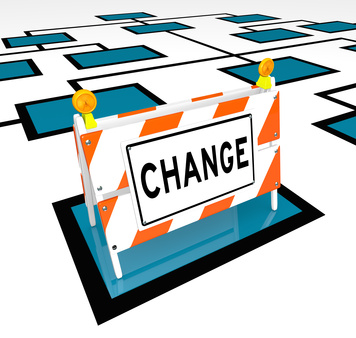 Like many other industries and marketplaces, the recruitment process outsourcing marketplace is changing. It's facing several disruptions that require the attention of RPO providers, RPO buyers, and potential RPO buyers. Those that don't pay attention, and don't act accordingly, won't be able to compete or to find the right solution in 2013 and beyond. Below are the three major themes to the disruptions taking place right now, and that will be taking place in the coming months:
RPO Provider Landscape is Changing
"The recruiting arm of an organization is really being asked to be the steward of not just the look and feel of the... employment brand, but really developing the narrative of the entire employment story with your company," said Joel Capparella, vice president of marketing at Yoh. "It's even more crucial today for the recruiting arm to communicate effectively to the candidate marketplace."
The biggest reason for this change is the increase in technology, as its easier than ever for potential candidates to learn about possible employers and to understand the candidate pipeline. RPO buyers that understand this also realize the responsibility of this narrative, which extends from a person being a passive candidate all the way to when that same person leaves that company for another job. Not only does this mean that RPO providers will have to change how they provide their services, but Capparella says that it would be unfair to leave this entirely on the shoulders of the recruiting arm.
"There are so many more facets to it that has more to do with what we historically think of as the 'recruiting process'", he said. "This is why [RPO providers] are getting increased demand."
Talent Landscape is Changing
Transparency is more important than ever, primarily because things are more transparent with social media and social recruiting. The employment narrative has opened up to have a voice from anyone, which can prove to be a double-edged sword to an organization if its handled well or handled poorly.
"The companies that are at the forefront of this change in the process are those that are using [transparency] to their advantage," said Mark Lukens, partner with Method3. "Everybody gravitated toward social media and it has become a monologue. Those that are using this to their advantage are the ones turning this into a dialogue."
Lukens called this 'experiential marketing', where organizations are tapping into the experiences of talent and building a community around that. Those organization who do this well, according to Lukens, will be leading this changing talent landscape and in the talent acquisition marketplace.
RPO Customer Landscape is Changing
Those who are at a disadvantage here are the ones who aren't changing, the ones who are trying to do all of their recruiting themselves, and that includes RPO customers. Since organizations are expecting more out of potential employees and RPO providers, providers and potential employees are expecting more out of organizations as well.
"We've always talked about being an extension of our client company represented in the marketplace... there's a development of that reality coming to the forefront now more than ever," said David Pollard, president of TalentFusion. "So we spend a lot of time talking to our clients and walking them through how we are going to extend their brand equity and employment brand in the marketplace."
Pollard has also seen increased engagement in these discussions and increased appetite for integrating their internal processes. More than ever, customers want to control and manage and brand, and want to know how its working together to put the best foot forward and to attract the best talent.
"Recognition inside the client company to know how the [employment brand] spins because it's very powerful, he said. "We end up being a true business partner instead of a processing agent... the smart vendor is one who help their client leverage this in the marketplace."
These changing landscapes affect current clients, potential clients, and RPO providers, so all three need to privy to these trends so as to make good decisions regarding the purchase and deliver of these services. Clients and potential clients need to know what's happening before engaging with a provider, while RPO providers need to remain innovative and nimble so they can respond to these changing landscapes effectively.
Want to know more about these disruptions to the recruitment process outsourcing marketplace? Then watch the webinar on this very topic! This 60-minute webinar features a panel discussion with four top RPO leaders as they talked about the five major disruptions they are seeing take place, and that they are predicting to take place in 2013. Click the link to listen to the discussion and to view the slides.
Suggested Readings: