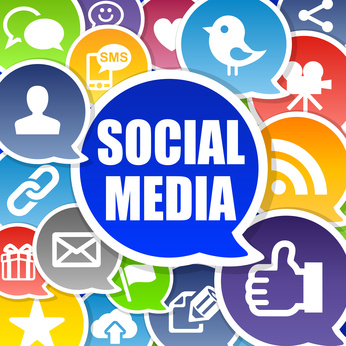 Social media and recruiting is the next gap to bridge in hiring and recruiting, the next frontier in finding great candidates better and faster than your competitors (and turning those candidates into employees). However, as the next gap to bridge and the next frontier, there's still a lot to learn in social media and recruiting. Developing a successful social media recruiting strategy is still an experiment, a process of trial and error. To establish your social recruiting strategy and to facilitate that process, here are the 4 best tips we have for successful social recruiting:
1. Evaluate Your Employment Brand Before Getting Started
Social media not only makes candidates more transparent, but it also makes your company and the recruiting process more transparent. If potential candidates don't like how you've represented yourself on these social networks, then they won't be engaged or interested in what you have to offer. Your employment brand needs to be in place before starting your social media and recruiting and getting involved in a digital dialogue, as the brand will be the guide to what's being said and how the process unfolds.
2. Think About Why You are Using Each Platform
One of the most important rules in social media and marketing is knowing why you are using each platform, and what the goal is to marketing on Facebook vs. LinkedIn vs. Pinterest. The same applies to social media and recruiting. Facebook is more conversational and communal, while LinkedIn is professional and association driven, and Pinterest is visual, intimate, and personal. Even with just those three platforms, there are similarities as well as differences that impact how the platform is used in the recruiting process. Each of the three social networks are better suited to achieve different things.

To narrow down what platforms you want to use for social media and recruiting and what kind of reach you want to have, Joel Capperella, vice president of marketing at Yoh, suggests that you estimate what effort you're willing to adopt, and multiply that number by 1.2.


"A certain level of engagement is required for social media and recruiting," he said. "Social media can be a very time-consuming process that comes with great reward. It's driven by content.. by visual, by opinions, by perspective."
3. Don't Exclude Mobile
By 2014, mobile Internet usage will surpass desktop Internet usage. This means that more people will not only be access social media from their smartphones, but that more people will also be job hunting and scouting open positions on them as well. Granted, it is the younger folks that will be the early adopters of mobile job searching, but if you plan to recruit and to hire that demographic at any point in time, then you need to think about the mobile aspects of social media and recruiting.
4. Define Your Candidate Personas
To take on recruiting and social media, you need to be able to profile the talent that you are looking for, to deliver the content on these channels that speaks to the very people that you'd like to hire. This goes beyond skill sets, but through candidate personas. These personas have a face and a name, and help you to craft a conversation and to build a message that addresses the pain points of the personas. With candidate personas, you can engage potential candidates in a way that they want and they need to be engaged.