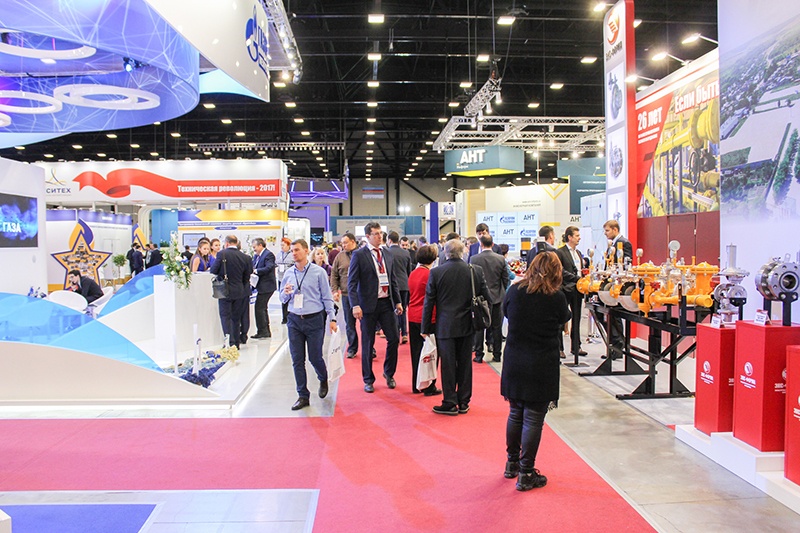 The conference scene for talent acquisition professionals is very active in 2018. With over two dozen sourcing and recruiting conferences with different focus areas ranging from social media recruiting, to nonprofit talent acquisition, to executive forums expanding the nation's top destinations, there is no shortage of options to choose from.
Not included in this list but worth noting is the RPOA Leadership Forum hosted by the Recruitment Processs Outsourcing Association, a year-long webinar series featuring topics and experts focused on talent acquisition in general and recruitment process outsourcing in particular.
For your convenience, here is a comprehensive list of (mainly U.S. based) talent acquisition conferences for 2018 in chronological order. To request any additions or changes to this list, please contact us at info@rpoassociation.org.
Host

Event

Price

Dates

Location

GSMI

Jan 31- Feb 2, 2018

Francisco, CA

In just over 6 years SRSC has grown to become the conference leader for recruiters and talent acquisition professionals across all industries — offering the latest in global recruiting trends, data analytics, recruitment marketing, candidate experience, tools and technology.

SIA

Feb 26 - Mar 1, 2018

Miami, FL

Executive Forum North America is the pre-eminent annual meeting for CEOs, owners and senior-level executives from staffing firms across industry sectors. The 27th annual event features inspiring keynote speakers, breakout sessions on a wide range of topics and many opportunities to network with peers and sponsors.

IQPC

Feb. 26 – 28

Orlando, FL

Hear from HR leaders who use analytics to improve employee engagement – and boost their company's bottom line

HCI

Feb 27 - Mar 1, 2018

Miami, FL

HCI's Workforce Planning and People Analytics conference will bring together HR leaders who know the value of making strategic planning and actionable analytics foundational to decision making. You'll walk away with latest trends and best practices to move your business into the future.

ERE

February 26-28, 2018

Las Vegas

SourceCon was created by sourcers and recruiters to provide knowledge sharing and insights about sourcing best practices.

Join your peers in Las Vegas for a next-gen level of sourcing information, training, and interaction. The tools and techniques used to find candidates will come from leading experts and previously untapped resources that you will be amazed to learn.

IBM
$895-$2,395
March 19-22
Las Vegas

The conference where thinkers like you gather to make the world of business work smarter. Where the journey to cloud and AI take center stage. Where you can find the expertise to modernize and secure your enterprise.

I4cp

Designed for senior HR, talent, learning, and other business leaders - and closed to vendors and consultants - the i4cp 2018 Conference offers superior networking and thought leadership so you can better understand and address the critical talent issues facing your organization.

Mar 26-29, 2018

Scottsdale, AZ

greenhouse

OPEN 2018 is the most interactive enterprise talent acquisition and recruiting conference in the industry - with workshops, roundtables and problem-solving sessions led by pioneers like Patty McCord and Lars Schmidt.

$299- $1,894

April 2-4
New York City, NY

Nonprofit HR

April 18-20, 2018

Washington, DC

The Nonprofit Talent & Culture Summit is a transformational three-day event where forward-thinking nonprofit and association leaders exchange fresh ideas and collaborate on new ways to advance their missions and goals through talent.

SHRM

Apr 22-25, 2018

Scottsdale, AZ

The HR People + Strategy Annual Conference is an intimate opportunity for senior level HR leaders to learn from, engage with, and exchanges ideas with forward-thinking HR executives, academics and consultants with who are committed to establishing effective HR business strategies today that will address the complex issues organizations will face tomorrow.

ERE

Recruiting Conference For Recruiters to TA Leaders

Apr 2-4, 2018
San Diego, CA

The ERE Recruiting Conference is a community-led event that prepares and equips talent acquisition and recruitment professionals with everything they could possibly need to do their jobs better. The networking opportunities are second to none, and together, through adviser-led hands on training, presentations, and small group discussions, attendees will return to the office with real solutions to their most pressing challenges.

HCI

$595.00 (virtual conference) - $1,795.00

Apr 12-13
San Francisco, CA

Diversity is good for business. One obstacle is the current political atmosphere that is polarizing the country and creating an environment of fear and anxiety for a host of groups because of their religious beliefs, ethnicities, and sexual preferences, as a result creating a safe haven to work is becoming increasingly challenging. HCI is dedicating this event to helping all organizations create an atmosphere of collaboration, harmony, and high performance.

SHRM

Apr 16-18, 2018

Las Vegas, Nevada

Designed specifically for recruitment and talent management professionals, the 2018 SHRM Talent Conference & Exposition will provide you with the tools, resources, innovations and solutions you need to evolve your human capital strategies. Talent is the key to the success of any organization. Join us in Las Vegas to make sure you're at the top of your game -- so your organization is, too.

HROA

Apr 30- May 2

MGM National Harbor, MD

Today's workforce is changing at light-speed pace and savvy HR executives are leveraging cloud, mobile, and social technologies to attract, engage, and retain top performers. This year's event will examine how HR executives can drive corporate strategy. As an attendee, you'll engage in thoughtful networking sessions and best-practice sharing with the most influential HR executives in the world.

Talent Tech Lab

Created exclusively for Talent Acquisition leaders, Talent Tech NEXT delivers insightful market intelligence and carefully curated company demos. Never a sales pitch. You will discover—and interact directly with—cutting edge, fully-vetted technologies that are ready to implement directly into your recruiting stack. Additionally, you will learn about top trends and real use-case implementation strategies directly from industry practitioners who are actual agents of change and experts within the Talent Acquisition Technology Ecosystem.

May 3, 2018

12:00pm - 6:00pm

New York City, NY

ASA

May 10-11, 2018

Washington, DC

The ASA Staffing Law Conference is the only event dedicated to the legal, legislative, and regulatory issues affecting the staffing and recruiting industry. Join ASA and the nation's leading attorneys, regulatory experts, and supplier companies on May 10-11 at the Washington Hilton in Washington, DC.

Indeed

May 14-16, 2018

Austin, TX

Interactive is a two-day event, providing talent attraction professionals with data-driven hiring insights, inspirational recruiting ideas and networking opportunities.

HCI

May 17-18, 2018

Chicago, IL

The HCI Performance Management Innovation Conference will bring to you successful case studies from colleagues who will share their no-cost tools and strategies that you can use to help your managers genuinely engage the workforce through these powerful conversations.




HCI
$595.00, $1,795
June 5-7, 2018
Miami, FL

The 2018 Strategic Talent Acquisition Conference will help you optimize the overall TA function as well as hone each segment--attract, source, assess, select and onboard--to give you the competitive advantage you need to survive in a scarce labor market.

ERE

Sourcecon for Sourcers & Recruiters

June 12th-13th, 2018
Budapest, Hungary

SourceCon is the place to learn about tools and strategies to make your sourcing faster, with better results. You'll learn from experts who have been in the trenches and know how to find THAT candidate. Come prepared to join the conversation and practice, in real-time, the strategies and methodologies shared by our speakers to ensure immediate impact when you return to your office.

Bullhorn
$599
June 13-15, 2018
Boston, MA

Learn from staffing industry leaders, network with your peers, and discover how to more effectively engage clients, talent, and leadership.

SHRM

June 17-20, 2018

Chicago, IL

One of the best learning opportunities for HR professionals, the SHRM Annual Conference has over 200 sessions available, including Master Series, Smart Stage presentations covering new HR practices, Practitioner Exchange sessions, preconference workshops and seminars, and recertification opportunities.

Talent42

June 5-6, 2018

Seattle, WA

The National Tech Recruiting Conference is for tech recruiters, tech sourcers, and recruiting leaders who want to learn best practice techniques and strategies for finding, engaging, recruiting, interviewing, and hiring world class software engineering talent.

HCI
$595.00, $1,795
July 30- August 1, 2018
Denver, CO

The Tools and Coaching Strategies Leaders Need to Drive Engagement. Through successful case studies, we'll learn about the effective tools and strategies that can effectively increase engagement scores and build the foundation for a change-ready, high performance workforce.

ERE
Sep 24-26, 2018
Atlanta, Georgia

SourceCon is the place to learn about tools and strategies to make your sourcing faster, with better results. You'll learn from experts who have been in the trenches and know how to find THAT candidate. Come prepared to join the conversation and practice, in real-time, the strategies and methodologies shared by our speakers to ensure immediate impact when you return to your office.

CWS

October 2-3, 2018

Dallas, TX

The annual CWS Summit is the largest peer-to-peer networking event for contingent workforce professionals. This event features case studies and real-world solutions for the evolving challenges in managing today's workforce solutions program.

CWS

Free if registered for CWS Summit

October 4-5, 2018

Dallas, TX

At the convergence of talent and technology is Collaboration in the Gig Economy. Work is no longer defined as direct hire or contingent and all iterations of how, when and where people choose to work require new ways of managing talent programs. Problem-solve alongside all players in the talent supply chain and gain impactful strategies on how to maximize the value in your own program.

OSX

Outsourcing Summit & Conference

1 day pass = £699

2 day pass = £999

Oct 17, 18, 2018

ExCel, London

Taking place in London, OSX is a conference, exhibition, workshop and meeting hub all under one roof. This unique two day event will deliver opportunities for sourcing and IT professionals at every level to participate, learn, network and build new alliances & partnerships that will transform their business.

NAPS

November 4-6, 2018

Bonita Springs, FL

The NAPS 2018 Conference is the premier education opportunity representing the search, recruiting and staffing industry. More than 400 attendees are expected to attend this year's annual event.

HR Executive

Sep 11-14, 2018

Las Vegas, Nevada

The HR Executive Technology Conference is the world's leading conference on technology for Human Resource executives and professionals.

SIA

Nov 5-7

Denver, CO

Healthcare Staffing Summit is exclusively designed for leaders of staffing firms, focusing on the myriad of contingent positions in the healthcare field. Now in its 15th year, the event attracts hundreds of professionals from across the country.

HCI

Oct 3-5, 2018

Scottsdale, AZ

92% of business and HR leaders have identified the critical need to redesign their organization to meet new business demands. Yet only 14% of executives believe their company is ready to effectively redesign their organization. Join HCI at the 2018 HCInnovation@Work Conference to get started.

DALLASHR

The HR Southwest Conference (HRSWC T)

Oct 14-17, 2018

Dallas, TX

The largest regional educational and networking event for human resource professionals. HRSWC is organized by DallasHR, the Dallas-based SHRM Affiliate Chapter, and has been designated as the official State of Texas SHRM Conference hosting more than 2500 attendees, speakers, sponsors and exhibitors annually.