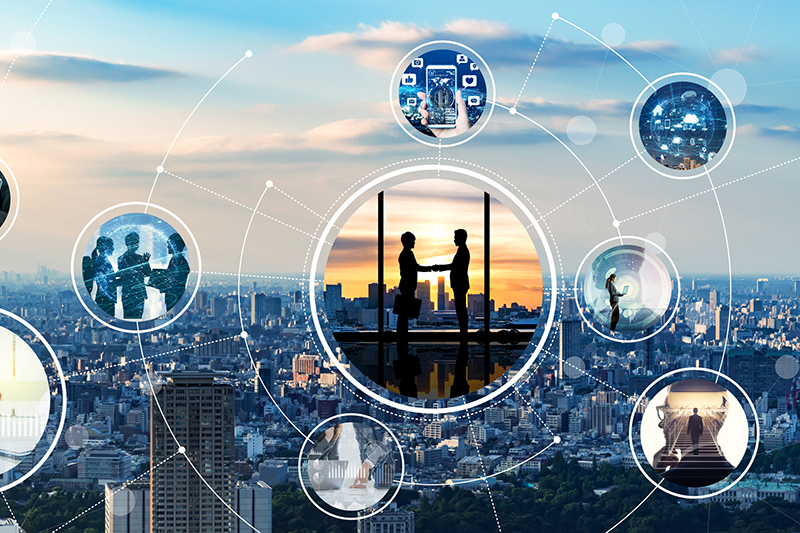 As an RPO grows outside its national boundaries, it begins to recognize itself as an entity that can help local as well as its global clients. Nevertheless, newer and unique challenges arise with a farther reach.
How can RPOs navigate new global territories? Global market experts undoubtedly can guide businesses entering new global markets. As the demand grows for innovation with sourcing and recruiting globally, so does the need for expertise in geographies outside of your comfort zone.
What do we mean by global talent?
Global talent is the pool of professionals you are interested in "tapping" into and utilizing the permissible worker classification to accomplish company initiatives of conducting business in a global setting.
Reaching the right people with the best candidate experience will improve a better engagement. Done strategically, it provides organizations the opportunity to attract the most talented and skilled employees available.
RPO clients look for their partners to guide them into establishing a foothold in a global scenario and understanding what's essential to an international workforce.
"Across the board, it's critical to know your target audience AND be able to talk the talk," says Leslee Paffhausen the Global VP of Implementation with PeopleScout.
Pauffhausen elaborates, "for example if you need scientists, what's important to scientists? Also, what's important to scientists in India vs. Guatemala?"
Unique customization needs consideration at the principal stages; not just keeping track of your P&Ls. Can your RPO business adapt to the local traditions and numerous forms of business etiquette?
Intercultural communication has to be at the core of your roadmap for recruiting the best talent for your global clients.
Remember, the goal is to provide the best experience for both hiring managers and potential candidates alike in your new country of business.
Global recruiting challenges are familiar in other countries.
"There's a common challenge of identifying better talent and having a guaranteed supply," says Rob Van de Ven, Country Leader at Pontoon Solutions. (The Netherlands, Belgium, and Nordics)
Sounds familiar? When an organization expands its global footprint into other parts of the world, recruiting needs rise considerably. There never seems to be enough talent available at the most critical times, no matter the country.
Van de Ven confidently adds, "RPO has improved the overall process with new technology, more production, and more efficient processes when servicing global clients."
Not to mention, identifying the leadership that understands the value of global expansion. However, there is an interesting approach that has developed thanks to advanced tools and technologies for recruitment processes that play a pivotal role.
Nowadays, many RPO clients desire a global hiring strategy right from inception.
Kim Pope, Chief Operating Officer at WilsonHCG, which has a global footprint that spans more than 40 countries and six continents, observes, "Clients approach us with a global mindset as their starting point. Although complex by nature, it also provides us with the greatest ability to impact an organization's entire talent acquisition strategy."
Kim makes a solid point as to how tremendous the very core of your company's recruitment efforts can advance or hopefully, evolve!
RPO models and methods in the global marketplace.
Each government has specific laws, and these are regulations that stretch out to recruitment practices as well, so structuring a standard recruitment process is far from simple.
Questions to consider:
1) As part of the global RPO initiative, has the local culture been researched or experienced?
"Studying culture without experiencing culture shock is like practicing swimming without experiencing water." ― Geert Hofstede.
Hofstede implies you must physically experience local culture to understand it. There is more to global expansion than just the bottom line. I recommend observing how locals communicate very carefully.

2) Do RPO models work in a comprehensive solution?

"The other trend we have experienced is a need for a comprehensive global total talent solution; both on a full, end-to-end hiring basis and a sourcing-focused model. Many of our global clients have developed from a core solution in North America or Europe," says Pope.
A US-based core can provide a solid foundation but be sure to customize your model to the local talent pool, especially with the uniqueness of the APAC and EMEA regions. Furthermore, consider how to develop a globally standardized feedback cadence.
Keep in mind the timeframe of your "go-live" start date, cultural changes, as well as traditional HR planning, forecasting, compensation, and talent marketplace analyses.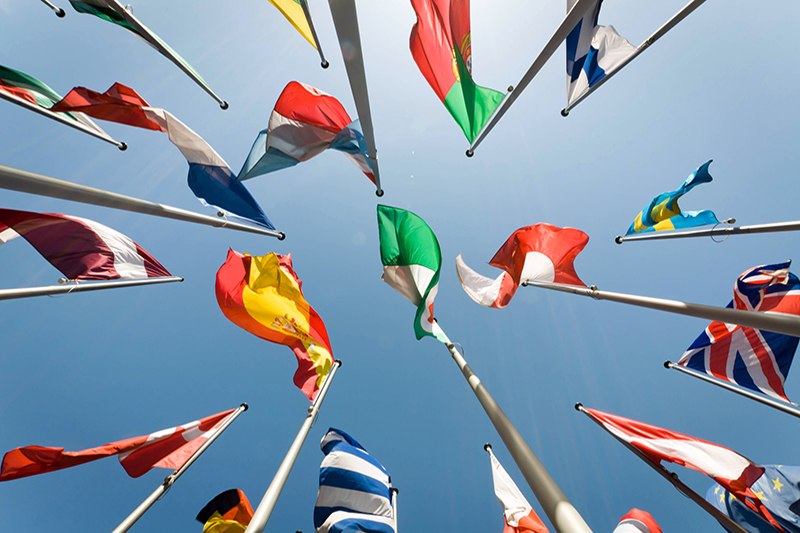 Find your best advisor.
When cultivating your multinational RPO presence, you're often sailing into uncharted waters and need a guide.
Now you should have a few global market advisors. They will act as your international "masters and commanders" to steer confidently into the best countries for business operations and opportunities.
Experience in global outsourcing and understanding the new landscape is crucial.
Furthermore, assess their previous engagements. Previous projects or roles should entail a diverse background. You should get a sense that they will act as pioneers who aren't afraid to voice their ideas.
An RPO business needs its experts to, "focus on building and maintaining meaningful relationships; also to create lasting enthusiasm and loyalty to the product," said Van de Ven.
Agreed! Always look for new ways to improve your breadth of service. Do your best to avoid complacency. That will help you make the most significant impact in new markets.
Focus on the reward (tentatively).
There will never be a set of processes that apply to all countries. That's why your RPO will drive value into the ability to identify and meet the specific needs and characteristics, no matter who your client is.
Remember, buyers find it refreshing to work with providers that inspire innovation, and it's good news for the buyers that leverage RPO solutions to achieve results.
RPO is hugely advantageous and holds numerous benefits, but not without the right strategic planning. Evolving concerns of the workforce and regulatory and environmental requirements shouldn't be pushed aside.
Finally, as a learning opportunity, enjoy the ride and make sure to cherish each experience as an enrichment to your business and overall marketability.