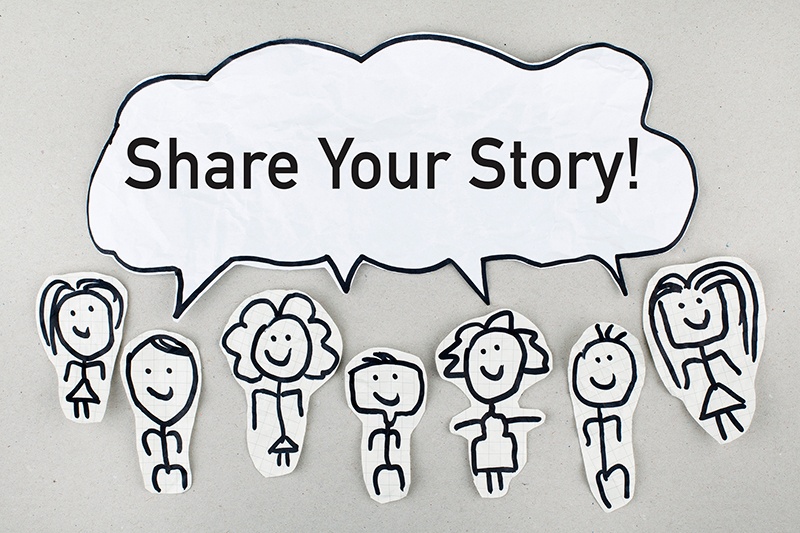 People respond to stories. According to a 2014 article in the Harvard Business Review, stories actually change our brain chemistry, making us more likely to be empathic and cooperative. The ability of stories to change behavior isn't new to marketers. They use stories to evoke emotion and incite action in everyone from shoe buyers to corporate executives. Nike has "Corporate Storytellers" on their payroll; the brand story of the Marlboro cowboy increased Marlboro cigarette sales by over 3,000% in the 1950s.
In recruiting, what candidates respond to is your employment story – the narrative that tells them what life would be like as your employee. Your employment story can be a powerful recruiting tool, but only if it's properly developed and communicated. In a recent RPOA webinar, "Employment Story: The Future of Recruiting," Joel Capperella of Capperella Strategies LLC shared how Vayner Media, an international advertising agency founded by social media guru Gary Vaynerchuck, tells their own, powerful employment story.
Vayner Media, an advertising agency that boasts clients like Budweiser, GE, and PepsiCo, knows the value of good storytelling. Its business is based on telling client's stories, and its career page promises that employees will "learn to be the best storyteller there is." During the recent webinar, Capperella used Vayner Media to illustrate how companies should tell their employment stories. Capperella's description focused on two areas: Vayner Media's website and social media presence.
Narrating your employment story on your website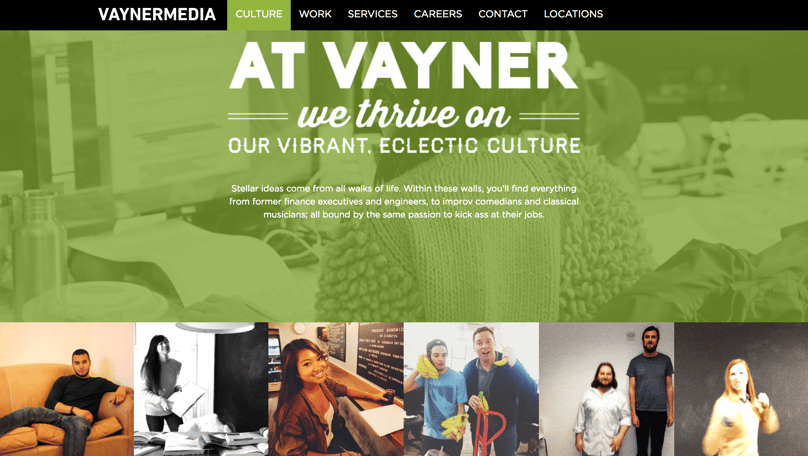 Your employment story is rooted in your organizational culture, and as Capperella observes, when you arrive at the Vayner Media homepage, "right away, I would argue, culture jumps off the page at you." Culture is the first item highlighted on the website, and they devote significant website real estate to both their statement of culture and a mosaic of employee images and quotes that support the idea of the company's "vibrant, eclectic culture."
By starting off with culture on their website, Capperella argues, "you're immediately getting a sense of who Vayner Media is as an employer...it says 'if you're with us, here's what we're about. If you're about that too, this might be a good fit for you.'"
The company tells its employment story more directly on its Careers page and in its job postings. The job descriptions focus on the candidate experience instead of the company's needs. For example, the posting for Senior Art Director uses language like, "Typically I work with a copywriter as a partner but occasionally I work alone," and "I am a mentor and example to developing art directors on my team." The site also makes it clear that positions are geared toward the internet-savvy set that want to grow in their careers. The careers page emphasizes that a position with Vayner Media "gives 'career growth' a whole new meaning," and every job summary posted starts with a "tl;dr" – internet speak for "too long; didn't read."
Suggested reading: Do's and Don'ts of Winning Top Talent
Narrating your employment story on your social networks
Vayner Media's employment storytelling doesn't end with its website. An arguably more powerful option for telling its employment story is through social media, where brands like Google, Tom's, and even Land Rover have engineered phenomenally successful storytelling campaigns. Vayner Media is active on multiple social channels, but the real power of its social presence is through its founder, Gary Vaynerchuck.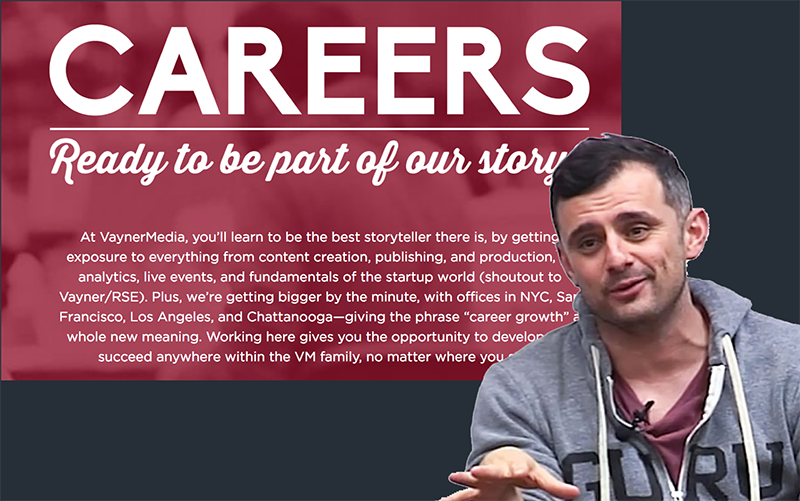 Vaynerchuck, an entrepreneur, author, and social media rockstar, who "produces an enormous amount of content through every social channel you can think of," according to Capperella, is the face of Vayner Media. Vaynerchuck's social presence, particularly his reality show-esque YouTube series DailyVee, gives potential candidates a look inside Vayner Media and a connection with its founder. Some of his videos show "all hands" company meetings, in others he talks about what's important to his employees, and an entire episode of the DailyVee was dedicated to interviewing Vayner Media's Chief Heart Officer, who Capperella describes as "someone in charge to make sure that his employees were heard, that what they cared about was being recognized, and that they were doing what they could to smooth the career path and career trajectories of their employees."
Vayner Media has an enviable employment story that they tell through their website and social media channels. Though Vayner Media is in the business of successfully telling stories, that doesn't mean that companies in other industries can't effectively tell their employment stories, too. Having a spokesperson and using media, whether social or not, to spread your story are effective tactics to get your story in front of the people you want to hear it most.
Recommended webinar: Employment Story: The Future of Recruiting