So you've engaged into a RPO partnership and want to go live as soon as possible. But your provider is asking for a significant amount of time to implement, does that sound familiar?
Like most clients, probably your first reaction is to think how painful and time consuming the process will be. You probably ask yourself questions regarding resources needed and how are you going to drive the change within your organization. But don't worry, there is always light at the end of the tunnel.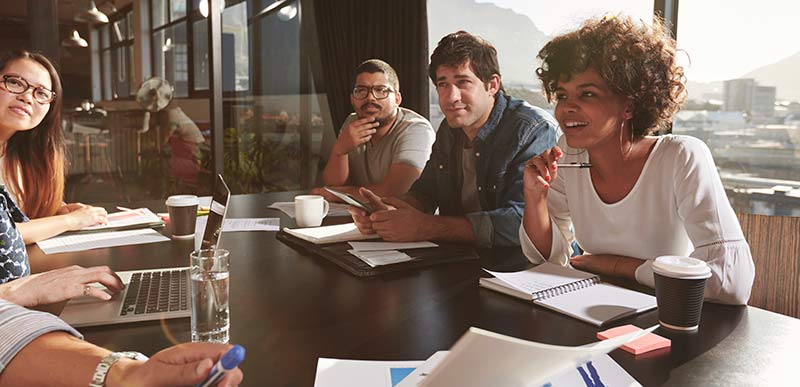 As RPO implementations consultants, the first thing to call out when starting an implementation is the value of the process itself, and second that it's a team effort. This is crucial to the success of the project. It's not you or them, it's us! We are a team; we encourage our customers to think about us from day one and throughout the duration of the RPO project. Regardless of how many phases your RPO provider has planned, there are some key activities that, as a client, you should look out for.
The Implementation Timeline: the implementation has to be adapted to your needs taking into consideration location of the resources, culture, language, technology and Go-Live goals. So, how long does it take? Difficult to say at this point, as it varies from client to client, it's not a one-size-fits-all. The Implementation Manager should determine the timeline with you and call out key milestones to achieve, being the most important one the Go-Live date. On average it can go from 8-to-12 weeks till Go-Live and another 4-to-6 to monitor and close the project.
Key Stakeholder Analysis: every implementation should have a key stakeholder analysis to call out who will be the Executive Sponsor within the organization that will lead and drive the change. This person will be responsible for helping embrace RPO internally.
Change Management Plan: When and how you communicate within your organization will determine the level of acceptance of the new program. The Implementations Manager should advice on content of messages, audience and timeline for communications to be sent to your internal audience
ATS Review: The only way to track and monitor the success of the RPO project is through the proper use of an applicant tracking system (ATS) which will allow to report against your service level agreement (SLA) and key performance indicators (KPI). Whether or not you have an ATS or need to enhance it, the Implementation Manager should align the process to the technology as well as take into consideration the metrics you would like to achieve and report against.
Discovery & Process Mapping: You may think: why do I need to review my current recruiting process if I already know it? By the revision of the current state, you will learn all the different practices that are taking place in all locations and groups within your organization. The RPO provider will call out areas for improvement in the process and technology, and based on RPO framework will design the future state process.
Training: Think about training as one of the core elements of the project. A well-designed training will ensure that at Go-Live all the participants have all the tools to be successful. The training is adapted and oriented to different audiences: recruiting team, hiring managers and human resources. The goal is to review future state process, technology, the importance of the new partnership and set expectations.
Close: After Go-Live, your Implementation Manager should be working very closely with you and the new RPO team to make sure the team maintain the process and it is stable. After 30-45 days, an audit or revision should take place to decide if the project is ready to be closed or improvements and changes need to be made.
Balancing all of these activities is very strategic. It is the role of the Implementations Manager to make sure all milestones are met while taking into consideration other parallel processes or implementations that might be happening at the same time. A properly organized and consistent RPO implementation will not only help you achieve your milestones but also generate a great partnership after Go-Live.
Throughout our career we have successfully launched over 20 implementations across the globe and there is always a common factor regardless of the culture, language or industry: new projects may involve processes and technologies, but it's the people who make the difference. Work as a team, trust your partner and you'll see that success is just around the corner!
Related articles:
RPO Implementation – The Process Experience
RPO Implementation – Technology is Recruitment's Best Friend
***
About the authors: Maru Gonzalez and Cynthia Cohen are co-founders of Mynt Consultants, a company offering RPO/Recruitment Project Management Services, particularly in Process Design and Engineering, ATS Implementation and training, as well as Change Management and Continuous Process Improvement.