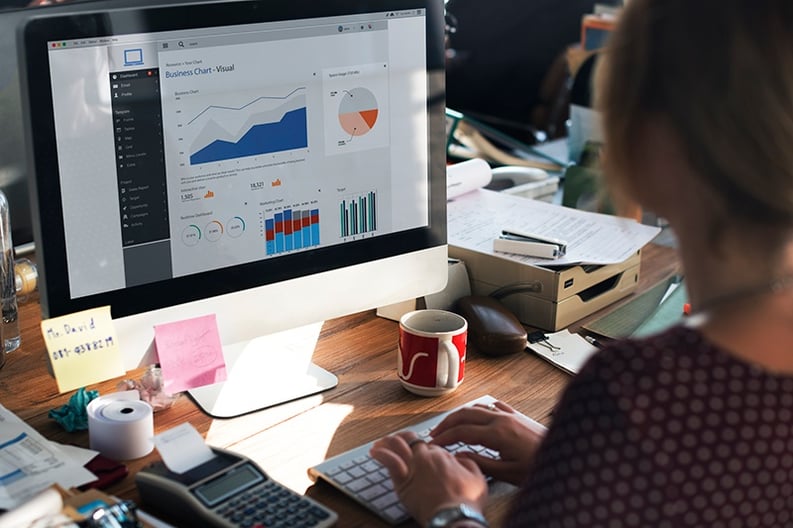 Whether you run a two-man shop or employ hundreds of workers, streamlining your recruitment and selection process is key. You need to use cost-effective strategies to find candidates, narrow searches, and onboard new employees. Resourceful recruiting boils down to one question: What's your time worth?
The more time you spend recruiting, the more money you pour into the hiring side of your business. Are those funds being spent to simplify your recruiting practices and draw in quality candidates? If not, it might be time to think about new employee recruitment and selection strategies.
You can save time and money by introducing technology to your hiring efforts. Technology can speed up the recruiting process while opening doors to more qualified candidates.
Using tech to find talent
When you hear "recruitment technology," you might think of complicated, expensive applications designed for professional recruiters. But, the truth is, some technology is both affordable and user-friendly. These tools help businesses like you recruit valuable team members.
Make technology work for you during the recruitment and selection process. Here are just a few basic tech solutions to try at your business:
Applicant tracking systems (ATS) help you sort and manage candidates. You can use an ATS to post job openings, view resumes, and track where candidates are in the hiring process. And, you can import resumes right into the software to organize candidates by skill level.
Digital templates give your business's hiring efforts a uniform look and allow you to zip through document creation. Think about it. If you manually type and send every rejection or offer letter, how much time are you wasting? Digital templates marginally reduce the time (and money) you spend on communicating with candidates.
Social media is an effective tool you can use to connect with potential hires. Use social media accounts to advertise openings, introduce new hires, and engage candidates. The mobile-friendly platforms make it easy to keep up with recruiting tasks.
How technology improves the recruitment and selection process
When hiring for your business, using technology can make the recruitment process less time consuming and costly. Here are three ways technology saves you time and money.
#1. Increased productivity
It's common knowledge that higher productivity leads to greater economic growth. The more you produce, the more you sell. And the more you sell, the more money you make.
So, where does tech fit in? Technology involves automation, which cuts down the time it takes to complete tasks. The automation feature streamlines social sharing, managing emails, and delegating tasks. Not to mention, the ability to quickly compile and organize data.
Cutting out tasks that require repetition and organizing by hand is a huge time-saver. For example, an application tracking system automatically imports resumes to the software. You can narrow down candidates without sorting through a mound of paper resumes or emails.
#2. Less risk for a bad match
You don't want to go through the entire selection process only to have new hires quit. Employee turnover costs add up. In fact, a recent case study showed that one company had a difference of $1.3 million in net value while improving onboarding and management practices over a three-year period.
You can reduce employee turnover by avoiding bad matches in the selection process. Recruitment technology lets you discard unqualified resumes without tediously sifting through each one.
For example, applicant tracking systems often include resume parsing. This feature extracts information from resumes and enters it into the same format. You can easily compare each candidate's qualifications and avoid those that do not fit the bill.
Technology also makes it easier for you to reach out to candidates. Whether you're using social media, a job board, or an email system, communicating with tech is faster than making phone calls and sitting down for interviews. Save face-to-face meetings for quality candidates that have potential to be good matches.
#3. Get more strategic
Like any other part of business, your recruitment process requires a plan to manage tasks. Analytics let you measure how well your hiring strategies work. By using analytics built into recruiting technology, you can get more strategic about your selection process.
From finding candidates to offering a position, there are many metrics you could measure using tech. Here are just a few questions you can answer with recruiting analytics:
Where do your best candidates come from?
How long does it take to hire an employee from start to finish?
Where are your candidates at in the hiring process?
How many candidates accept the job offers you extend?
Use technology to track, measure, and apply analytics to recruiting. That way, you don't waste time and money on practices that aren't working. You are able to see, with numbers, how well your processes measure against your successes. Then, you can create data-backed strategies to improve your recruitment and selection process.
Amanda Cameron is a content writer at Patriot Software Company, the parent company of Top Echelon. Top Echelon offers recruiting software with an integrated applicant tracking system and CRM to help recruiters make more job placements.