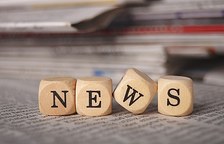 Making a good impression throughout the recruitment process is a must for the candidate as well as the employer. This good impression doesn't stop with the job offer, as it also affects employee turnover and those candidates that didn't get an interview or who chose not to apply in the first place. That's the overall theme of this week's roundup, so below are some of the top RPO news stories for the week.
How to Deal with Mass Recruitment Campaigns More Resourcefully - The Seamless Workforce - The ultimate indication of top-notch recruiting is finding the best candidate as quickly as possible. Easier said than done, especially if you're engaging in mass recruitment and need to fill many positions at one. Handling your recruiting resources involves a variety of factors, such as solidifying your employment brand, maximizing your use of technology, and accounting for globalization and language barriers.
5 Cool Ways to Recruit and Job Search with Google Hangouts - The RPO Hub - Social media recruiting is much more than a Twitter feed for your jobs page or using Facebook to screen candidates. With a tool like Google Hangouts, you can do the entire recruiting process with social media and from the comfort of your desk, everything from announcing job positions to interviewing candidates and building the employment brand. Utilizing social networks that aren't currently popular with organizations, but are popular with candidates, would be a good way to cut through with your hiring and recruiting.
8 Questions You Need to Ask to Turn Around Your Employee Turnover - Ere.net - You can't solve your employee turnover rate without asking the right questions i.e. knowing why your employees are leaving in the first place. If you don't know, then you're merely guessing and likely wasting resources when filling these positions and replacing those who leave. The reason they leave isn't always an interpersonal conflict or a poor supervisor, so asking these questions goes beyond those two common reasons and find out what your company needs to do to keep great talent.
2013 Candidate Behavior Study Shows Employers What Job Seekers Want- The Hiring Site - Sixty-two percent of job seekers don't feel the companies they have applied to have been responsive, while 56 percent of employers admitted that they don't respond to all candidates or acknowledge receipt of their applications. If your organization doesn't get back to every candidate, then consider that the job seekers who don't hear back after applying to an employer are more likely to stop buying products or services from the company. You might be losing money by keeping communication to a minimum.
Three Things That Actually Motivate Employees - Harvard Business Review - It all comes down to the OPI: opportunity for positive impact. Hiring and recruiting policy, according to the article, too often centers around compensation and benefits and not around the nature of the work itself. Money does not motivate employees, although it can discentive them if compensation isn't enough. The point is that money isn't enough to keep them around for the next five or ten years, and it isn't enough to get an employee to enjoy his/her work and to feel like they are a part of something.
These last two-and-a-half are a critical point for an organization's hiring and recruiting. Not only do you have to think about the holiday season, but you also have to think about preparing the company to have the best talent possible for 2014. In this hour-long webinar we'll share some amazing stats about candidate sourcing, including:
compelling hiring stats about social networks including LinkedIn, Facebook, and Twitter
some interesting hiring metrics including signal-to-noise for different candidate sources
how to decide what sources are right for you
candidate source tips and takeaways
Access the webinar and slides today!