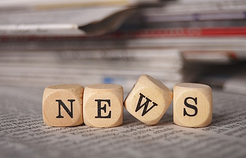 If you're having trouble engaging your employees or finding the best candidates, then your troubles might be higher up. The leaders in your organization are just as important to your talent acquisition challenge as the recruiting and hiring processes. If leaders aren't managing or implementing the recruiting process well, then you won't get the results you want. This week's hiring and recruiting news roundup covers the importance of leadership support, and what it takes to attract the best.
Disengaged Leaders Make Disengaged Employees
If your employees are disengaged, or aren't meeting the standards of your performance review, then it's possible it's not entirely their fault. Ineffective performance management undermines employee engagement, and performance management can be ineffective in many ways. The biggest problem is that most systems and performance reviews don't have specific enough criteria to gauge who will be good managers and to give managers the ability to assess the performance of their employees. A good solution to this problem is the calibration committee, where managers have to defend ratings in front of a group of peers. This prevents rating inflation while providing the hard feedback needed to improve or to keep achieving.
Why the C-Suite Needs to Support HR and the Recruiting Process
Recent global survey data collected from Oracle/IBM research shows that if HR needs support and confidence from their C-suite, they need to worry about the CFO. According to the research, only 55% of CFOs understand the HR needs of the business, versus 66% of CEOs. When it comes to identifying and recruiting key talent, only 45% of CFOs have faith in the head of HR, compared with 54% of CEOs. This is critical since financial resources are important to any HR department, and not having enough financial resources could lead to poor hiring decisions. If the CFO doesn't have faith or doesn't have the confidence that HR understands what's going on, then a lack of financial resources could be a real problem.
A Familiarity with Outsourcing is Necessary for Enterprise RPO
If you're looking at a full service or a fully outsourced RPO solution, then your company better be familiar and comfortable with outsourcing as a business strategy. Enterprise RPO is great for large companies with a sustained recruiting need, or with mid-sized companies facing rapid growth and an increased need for a solid, sustained recruiting function, but those that aren't willing to hand over everything to an RPO provider will face problems. One of the biggest problems is that these companies try to scale back and to take on more responsibility themselves, which lessens the effectiveness of the overall solution and partnership.
The Values Job Seekers Value Most
With over half of companies having trouble finding good candidates, the candidate experience is an excellent place to start when thinking about improving and filling those open positions. Part of the candidate experience is knowing what candidates want from your company (besides a job and salary), and the top three values job seekers want are work life balance, good benefits, and opportunities for professional development. A good example of this is a flexible time off policy, where employees are allowed to take as much time off as they need when they need, as long as it doesn't negatively impact coworkers.
The Behaviors that Will Get You the Job and/or Promotion
Professional development and good benefits are great, but they are only half the picture. The other half is landing the job and earning that promotion, and there's a bit more to clinching the deal than a strong resume and consistent work performance. A new CareerBuilder survey reveals surprising and trivial factors and behaviors that influence this decision. For example, 27 percent of respondents said the scale tips in favor of someone with the better sense of humor; and 26 percent say they'd prefer someone who's involved in the community (volunteering can do more than resume building and a warm fuzzy feeling). As for what will hurt your chances, 68 percent say they are turned off by those who lie at work; and for 64 percent of respondents it's a red flag when an employee takes credit for another's work.