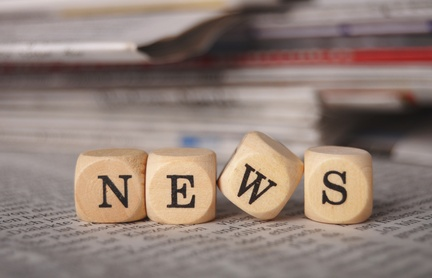 This week's roundup of hiring, recruiting, and RPO news focuses on recruiting etiquette and candidate sourcing, or the mindset necessary to find the best candidates possible without getting distracted by details that don't really matter. Those good people are out there. You just need to know what to look for, and know what it takes to get them. Hopefully, this week's roundup of news articles should help.
Who Has Time to Build an Employer Brand? - Ere.net - Building an employer brand doesn't have to be expensive or difficult. In fact, it's only as expensive and difficult as you make it out to be. Essentially, your employer brand is who you are as a company, not who you want to be or who you want to be perceived as. Clear, authentic messaging is what will engage potential candidates and what will be the edge your business needs against the big guys.
Skip this Step and Kill Your Brand: Recruiting Etiquette 101 - Novotus - Do you spend the time to communicate with those candidates that didn't make the cut? Most don't, and not doing so could hurt you more than help you in the long run. If gives those candidates a reason to be an adversary to your brand, a catalyst for a negative opinion and a disincentive to refer others to your open positions. It reflects negatively on your employment brand, as it looks like you don't care or you don't have the courtesy.
Why You Shouldn't Judge a Candidate by Their Background Check - TLNT - Past mistakes shouldn't follow candidates to every job interview for the rest of their lives. In fact, it's mistakes that come up in a background check that could better position these candidates to have the core work ethic values that every employer wants. People who've made mistakes, and recovered, are much more likely to understand the hard work and personal sacrifice necessary to succeed.
Recruit Met Like You Mean It: My Recruiter is Cool. Why Wouldn't I Trust Him - Fistful of Talent - Are you, or your recruiters, really doing enough to find the best candidates? If you're simply sifting through who's applied via the job boards and choosing the best from that pool, then you're really not doing enough. To do better, you first need to figure out what the "best candidate" for the position looks like. Then, you need to seek those people actively and show these candidates that you really want them for the position and think they are up for it. You know, recruit like you mean it. Quick tip for this: text messaging! It builds trust while setting you apart as a recruiter that's doing something others aren't.
The Working Dead: Survey Reveals Biggest Office Productivity Killers - The Hiring Site - What's hurting the productivity in your company? Most likely, it's either impromptu meetings or loud coworkers, as this survey found that 40 percent, and 61 percent, respectively cited these things as the biggest office distractions. Meetings are especially hurtful to productivity, as one-quarter of respondents said that they spend more time in meetings talking about work than actually doing work. It also turns out that workplace preferences vary by age, gender, and lifestyle; and that most people prefer to work alone to reach maximum productivity.
Want to learn more about recruiting etiquette, candidate sourcing, and the employment brand? View this webinar:"Amazing Charts & Stats About Candidate Sources for 2013." The webinar features interesting hiring stats about job board performance including CareerBuilder, Craig's List, DICE, Indeed, Job Central, (The) Ladders, Monster, Simply Hired as well as compelling hiring stats about social networks including LinkedIn, Facebook, and Twitter. Acccess webinar.